£1.75m available to boost small and medium business productivity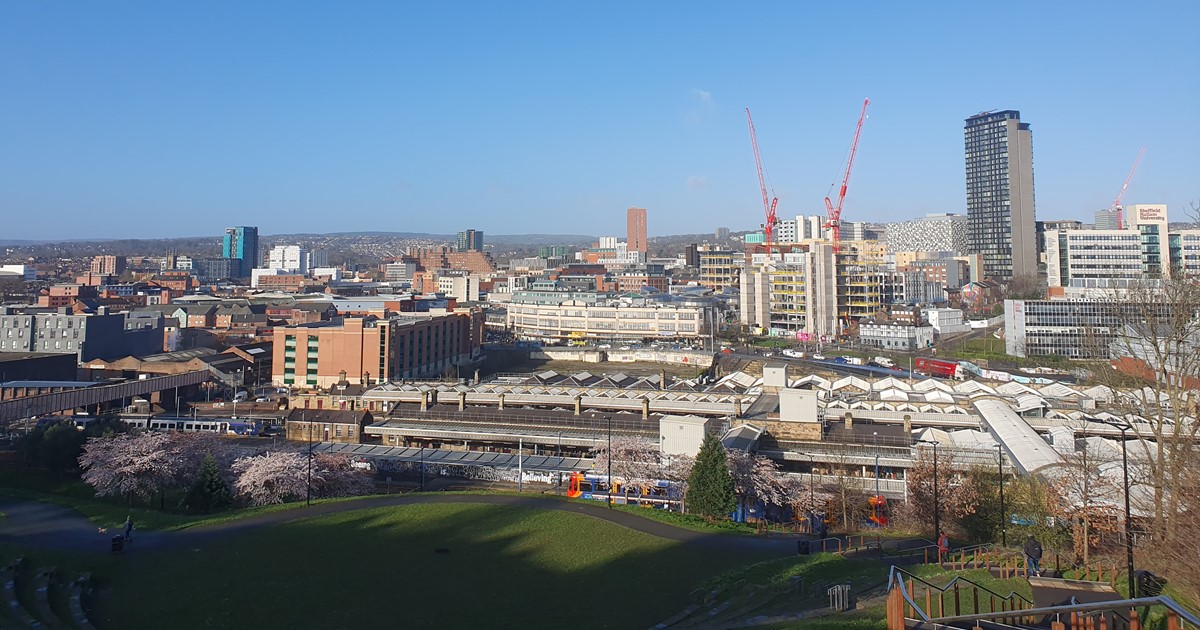 More than £1.75m of funding is available for small and medium businesses in Sheffield to improve their productivity, become more digital and create jobs.
Businesses can apply for one of two grants: productivity or digital innovation. Both are designed to help businesses save time, space, energy and materials, without cutting jobs. Business owners will also get access to expert support to review, increase their productivity and monitor their outputs going forward.
The scheme is being run by Business Sheffield with funding from the government's UK Shared Prosperity Fund. Businesses can apply for grants between £2,500 and £12,499, with the exact amount depending on which grant is applied for.
One business that's benefited from support from grants from Business Sheffield is Triple Point Brewery. The business launched in March 2019, quickly growing from an on-site bar to a trade supplier. By 2022, despite slow growth during lockdown, the brewery was growing faster than their space would allow.
The team applied for a Business Productivity Grant to expand Triple Point's brewing hall into the warehouse next door. This made further productivity-boosting projects possible.  An extra fermentation vessel has already been installed, adding 16% to brewing capacity and creating an extra full-time job. The team plans to add a further two vessels and a new chiller unit.  In future, the new space will also make it possible for the team to explore the automatic packaging beer into kegs and cans.
Triple Point Managing Director, Mike Brook, said: "The need for new drains, piping and hygienic flooring was a real barrier to us growing Triple Point and was very difficult for us to fund.  The productivity grant made this possible and we are really excited about the new opportunities this has opened up."
Small to medium size businesses in Sheffield can apply for a grant. Businesses must be able to fund half the project and show it is financially viable and needs grant support. Full details can be found on the Sheffield City Council website.
Councillor Martin Smith, Chair of the Economic Development and Skills Committee, said: "Sheffield is a city of innovators and entrepreneurs and these new grants will give businesses the boost they need to grow. Businesses will get support to tackle barriers to growth, encourage innovation and create jobs, as well as save time, money, space and energy.
"Business Sheffield's team of expert advisors is on hand to help businesses identify where they can increase productivity and support them in applying for grants to help them achieve that. With both Productivity and Digital grants available this investment will help more business owners access the bespoke support they need to achieve their ambitions. I encourage eligible businesses to get in touch to find out how they can benefit from these grants."
If you're a Sheffield SME and are interested in applying, the first step is to contact Business Sheffield's  friendly Advisor team. They'll talk you through all this information, discuss your idea and support you with every step of the process.
Please contact Business Sheffield on 0114 224 5000 or email BusinessSheffield@sheffield.gov.uk to discuss your project and whether you're eligible.
This project is funded by the UK Government through the UK Shared Prosperity Fund. The UK Shared Prosperity Fund is a central pillar of the UK government's Levelling Up agenda and provides £2.6 billion of funding for local investment by March 2025.The Fund aims to improve pride in place and increase life chances across the UK investing in communities and place, supporting local business, and people and skills. For more information, visit https://www.gov.uk/government/publications/uk-shared-prosperity-fund-prospectus
Next week, the Sheffield Chamber of Commerce is hosting the Sheffield Business Awards. Business Sheffield is sponsoring Startup Org of the Year and Opportunity Sheffield is sponsoring the Outstanding Contribution to Workforce Development award. The awards ceremony will be held on Thursday, 12th October. 
Notes to Editors
The scheme is being run by Business Sheffield with funding from the government's UK Shared Prosperity Fund. Enterprising Barnsley (Barnsley Council) is the accountable body for this South Yorkshire wide scheme. Businesses in each local authority area can apply to their own council for funding.
There are two types of grants to apply for: Productivity, and Digital Innovation. At the moment, businesses can apply for either one or the other.
In order for your business to be able to qualify for support, all of the statements below must be true. Your business is Small to Medium Sized Enterprise (SME)
It has been established for at least 12 months (Productivity only)
You have business premises in Sheffield (if you are not the business rates payer, you must be able to provide a lease or license)
Your business is not home-based
Your business is able to fund at least half of your project
You can show that your project is financially viable, and that grant support is needed to make it happen.
Your business has received less than £315,000 of state aid /subsidy (minus the grant amount applied for) over the current and previous two consecutive fiscal years. (If you're not sure about this, get in touch with us.)
Other stories you might like