£50 million boost agreed for Sheffield's economic recovery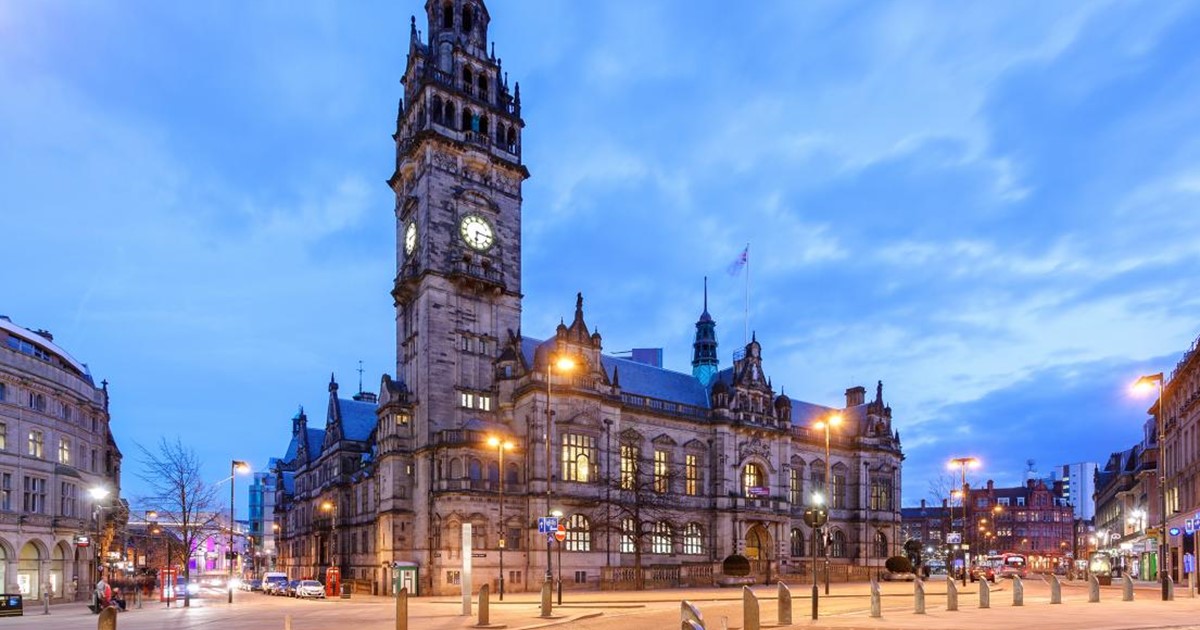 Sheffield is set to benefit from £50 million investment to help the city's recovery and renewal from the COVID pandemic.
The investment comes as part of a ground-breaking plan agreed by Cllr Bob Johnson, Leader of Sheffield City Council and the Sheffield City Region Mayor Dan Jarvis, alongside the leaders of local authorities in Barnsley, Doncaster and Rotherham.
Over the next 12 months, the funding will help a range of projects across the area, including:
Further investment in Sheffield's high streets, including the Heart of the City project at Pinstone Street, Peace Gardens and Fargate; and developing new, vibrant green spaces in the city centre as part of the 'Breathing Spaces' project

Developing a range of housing schemes on brownfield land, including Porter Brook, Attercliffe and Cannon Brewery

Funding to help revitalise Stocksbridge High Street

Work to accelerate flood defence improvements for the Sheaf Catchment.

Improved bus and cycle routes to the Advanced Manufacturing Innovation District

Developing access to the former Parkwood Springs Ski Village site, to help create a world-class outdoor leisure and visitor attraction, boosting the tourism industry and creating jobs

Major investment in active travel routes in the Sheaf Valley, Nether Edge, Crookes, and Kelham Island
Sheffield will also share in the new South Yorkshire Renewal Fund from 2022, a game-changing investment fund worth up to £500m for jobs, skills, businesses and infrastructure, to unlock the potential of the region's people, businesses and places.
The plans will be approved by the Sheffield City Region Mayoral Combined Authority on Monday, March 22. 
Councillor Bob Johnson, Leader of Sheffield City Council said:
"As we begin to recover from the Covid-19 pandemic it is vital that we take this important step in securing investment for city-wide projects that will create long-term positive benefits for Sheffield; from a rejuvenated, forward-thinking city centre designed to grow and adapt with the needs of the people who use it, to an established network of active travel infrastructure that will revolutionise the way people move around the city. As the UK's fourth-largest city we need to lead the way in supporting our local economy by offering a high standard of employment opportunities, homes and leisure experiences that makes Sheffield a destination for so many people.  This plan will enable us to work with our partners in the region to deliver these key investments that will benefit the people of South Yorkshire for years to come."
Mayor of the Sheffield City Region, Dan Jarvis, said: "Extraordinary times call for extraordinary measures. That's why local leaders and I are rewriting the rule book, using powers and resources secured from Westminster to invest in Sheffield's people, businesses and town centres and high streets.
"We will deliver an immediate investment of £50 million over the next 12 months in the things that matter to people in Sheffield, helping the borough's recovery from COVID. This is the power of devolution: it means we can protect and create jobs, build new flood defences, create stronger transport links and revitalise high streets and towns.
"We've started to make Sheffield an even better place to live, work and invest and we believe that our best days lie ahead of us. We have ambitions to go further and we want to create a stronger, greener fairer Sheffield for all. That's why Sheffield will benefit from the new South Yorkshire Renewal Fund from 2022 to continue the transformation of the borough."
This investment builds on the £61 million that has already been secured by Sheffield City Region for Sheffield, worth £105 per person, over the last six years. It has helped deliver projects such as:
The transformation of Sheffield city centre with the Grey to Green scheme, providing new active travel routes and green space, and regeneration at Fitzalan Square and Brown Street
Developing the Advanced Manufacturing Research Centre to create good jobs and apprenticeships and attract world leading firms to the region
Helping young people and learners to improve their skills with investment in Sheffield College, to support vocational training in construction and engineering
Support for the renewal of Supertram
Improving the area around the University of Sheffield central campus and creation of better learning facilities
A 12km bus link between Sheffield and Rotherham to improve journeys time and create jobs
A full list of projects set to be supported in Sheffield is available in the MCA papers to be discussed at the meeting on Monday, 22 March, here. 
Other stories you might like