A look back at Sheffield's huge welcome for Little Amal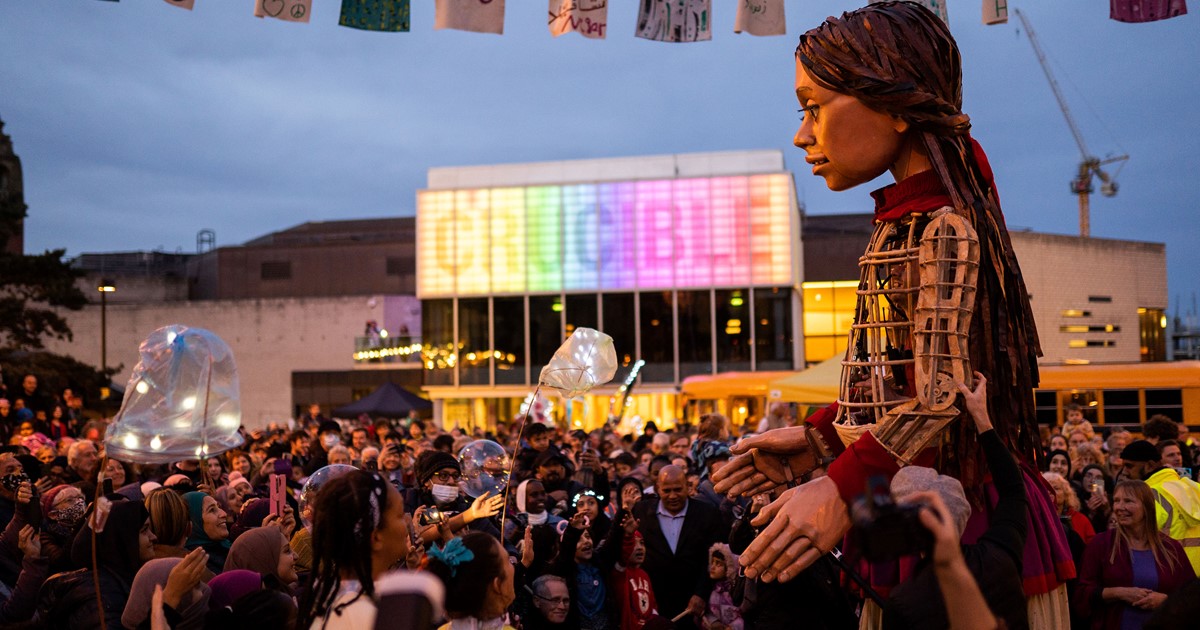 Last month, Little Amal received a true Yorkshire welcome when she made her penultimate stop in Sheffield on her journey from the Turkey-Syria border all the way to Manchester.
After making stops at numerous cities across Europe, including Rome, Athens, Paris and London, the 3.5metre high puppet of a Syrian refugee was greeted by hundreds of Sheffielders who came out to catch a glimpse of her and join in the festivities for her arrival.
Working in partnership with Good Chance - a charity which works with refugees, artists and local communities to tell stories of hope and humanity - Sheffield Theatres organised Little Amal's visit to Sheffield, the UK's first City of Sanctuary.
And now, a heart-warming film has been put together which documents the incredible events and spirit of the day.
Councillor Alison Teal, Executive Member for Sustainable Neighbourhoods, Wellbeing, Parks and Leisure, said: "We are a city that has welcomed refugees here for a long time. Little Amal's story will stay with us and I'm so glad we have this film to remember the occasion. It was extremely moving to see our communities embrace her visit united in a message of welcome.
"Many children have walked in Amal's shoes and are left with no other option than to leave their homes and travel a very long way to find a new one. It must be very frightening and we're glad that Sheffield is a city that will give children a place to call home with the help they need to be safe.
"We are proud to be the first City of Sanctuary and were honoured to welcome Amal as well as those who have been on the journey with her to our city."
Other stories you might like