A message from the Laptops for Kids campaign

As the pandemic continues to disrupt schooling, many thousands of young people are falling behind with their studies because they cannot access the internet at home. We need your help to close this digital divide by donating unused devices to our Laptops for Kids campaign. We want to ensure that every child gets safe access to the internet so they can fulfil their educational potential.

In a time of national crisis, the public and private sectors in Sheffield have come together to meet this challenge. Launched by the Sheffield Star newspaper and data software company WANdisco plc, we have developed a practical solution to a social problem by approaching the digital divide as a supply chain issue.
In summary, we accept donations, securely erase devices and distribute according to need. We aim to perfect this model in Sheffield and plan to roll it out across South Yorkshire. We are already sharing our approach with local authorities in other parts of the UK.
The Laptops for Kids campaign is attracting national attention and has featured on the BBC news with education editor Branwen Jeffreys and in Wired, a leading technology magazine:
https://www.bbc.co.uk/news/av/education-54890509
https://www.wired.co.uk/article/schools-laptop-shortages-pandemic

Our campaign task force includes David Angrave, chief operating officer of online educational publisher Twinkl, Stephen Betts, CEO of Learn Sheffield, Andrew Coombe, Lord-Lieutenant of South Yorkshire, Angela Foulkes, Chief Executive & Principal of The Sheffield College, Michael Hayman, co-founder of campaigns firm Seven Hills, Cllr Abtisam Mohamed, cabinet member for education and skills at Sheffield City Council, Henri Murison, director of the non-political Northern Powerhouse Partnership, and Manjit Sareen, CEO and co-founder of educational social media platform Natterhub. It is being chaired by campaign founders David Richards, CEO of WANdisco plc, and Nancy Fielder, editor of The Star.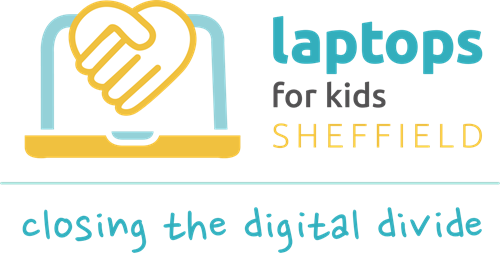 To make a donation, business, organisations and individuals should contact laptopsforkids@wandisco.com and arrange collection. We will accept laptops, tablets, desktops and chargers. Financial donations will also be accepted.

We know data security is a big issue. Donors can securely erase devices themselves. Alternatively, we can arrange for the certified secure erasure of devices. Students at the WANdisco Data Academy at The Sheffield College's City Campus are securely erasing devices under the guidance of IT experts.
They are using licenses and certification donated by global data security expert Blancco in support of our campaign.

Learn Sheffield, a not-for-profit organisation owned by the schools and colleges of the city alongside Sheffield City Council, is distributing certified erased devices to schools, according to need. Natterhub is providing access to digital literacy and safety content.
Early donors include DLA Piper, the UK's largest law firm, Westfield Health, a health and wellbeing company, Benchmark Consult, a recruitment firm, and a number of private individuals.
We are talking to major employers, laptop manufacturers and mobile network operators to help us close the digital divide in Sheffield. Please do join us and help in any way you can. To pledge your support, please email laptopsforkids@wandisco.com or visit www.LTFK.co.uk