Achieving equality and ending violence: Sheffield City Council proud to receive White Ribbon Accreditation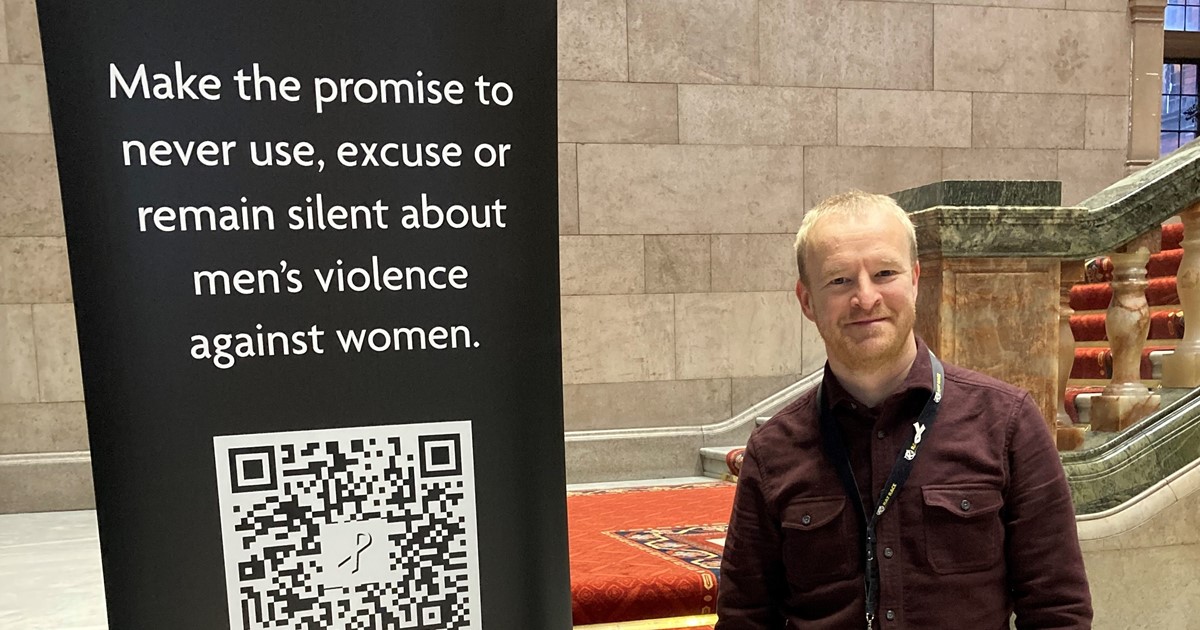 This week, Sheffield City Council has been given White Ribbon Accreditation, which shows our commitment to working towards achieving gender equality and ending violence against women and girls.
White Ribbon is a global campaign that encourages people, and especially men and boys, to individually and collectively take action and change the behaviour and culture that leads to abuse and violence. To wear a white ribbon is to promise to never to commit, excuse or remain silent about male violence against women.
Councillor Angela Argenzio, Adult Health and Social Care Policy Committee Co-Chair, said: "This is incredible news for us. We're so proud to have been awarded White Ribbon Accreditation. We will stand together to end violence against women and girls, and we will take every opportunity to educate, change behaviours and call out unacceptable behaviour whenever we see it."
As an Accredited organisation, we will develop and deliver a comprehensive action plan to change the cultures that lead to abuse and violence and promote gender equality.  Some of the actions that we have already taken include the launch of our first Women and Girls Night-time Safety Charter, our development of resources for Sheffield Against Sexual Harassment, including the promotion of the Ask for Angela scheme in venues, bars and other premises, and our support for the city's Violence Against Women and Girls Forum.
The council also works in collaboration with South Yorkshire Police to co-ordinate the Young People's Independent Advisory Group (SYP YP IAG) with people aged 13 to 19 years old. 
Recently, with support from Sheffield Youth Cabinet, the group has worked with a film maker to create a film around women and violence. The film is from the young women's perspective on how it feels to be harassed and sometimes stalked:
Councillor George Lindars-Hammond, Adult Health and Social Care Policy Committee Co-Chair, said: "As an accredited organisation we will do all we can to end violence against women. Through our work we are promoting a culture of respect and equality in our communities and amongst council colleagues. It is important to raise awareness in our organisation so that people can work together to call out violent and abusive behaviour when they see it, wherever they are.
"We will be encouraging other organisations, employers, businesses, and individuals in the city to consider getting accredited with White Ribbon too so that as a city we take a stand against violence against women and girls. We'll share knowledge and information and happily support anyone who wants to know more about the campaign or about getting accreditation."   
We will be distributing to those who want to sign up to the pledge and wish to wear them in teams across the council. We will also be encouraging staff to sign up to be White Ribbon Ambassadors and Champions and to plan how they can address violence against women and girls in their service areas.
Notes for editors: About White Ribbon
White Ribbon UK is part of the global White Ribbon movement to end men's violence against women and is the leading charity that is ending men's violence against women by engaging with men and boys to make a stand against violence.  White Ribbon works with individuals, organisations, and policy makers towards wholesale culture change to prevent violence before it starts.
Accreditation to White Ribbon lasts for 3 years.