Alpaca Trekking: New to Graves Park Animal Farm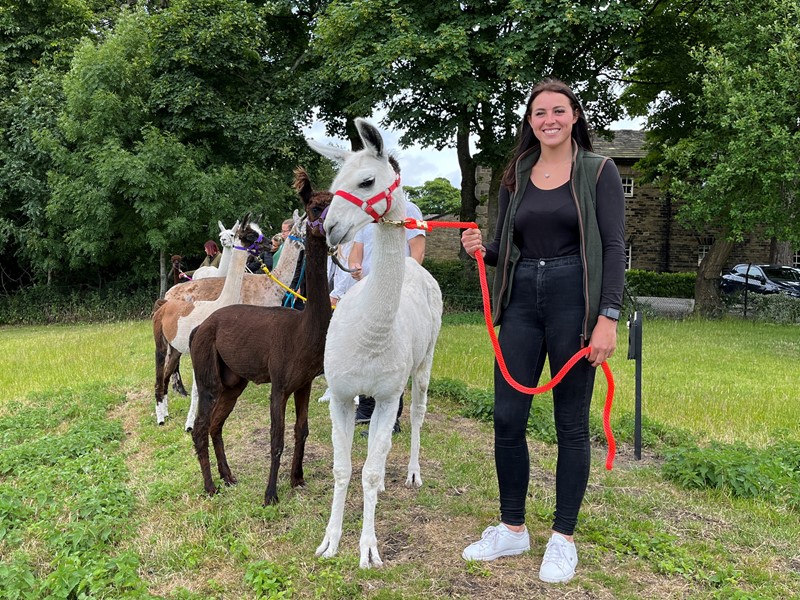 A brand-new Alpaca Trekking experience along a scenic woodland trail will soon be available to visitors of Graves Park Animal Farm in Sheffield.
The farm's herd of alpacas and llamas are currently in their final weeks of training ahead of the new activity launching in August.
Farmer Jack Tankard said: "Our alpacas have done lots of training and are very used to meeting new people every day.
"They each have their own personalities and love to go trekking around the bespoke trail that we've created within our farm site."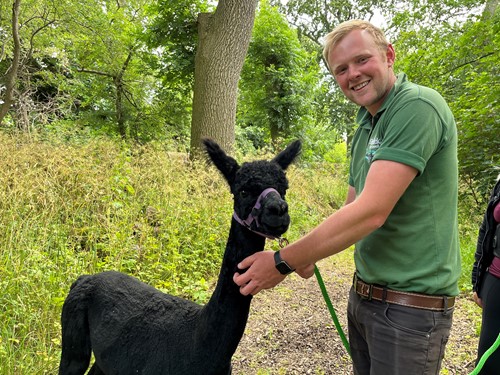 Farmer Jack Tankard with Ebony the alpaca
Visitors can expect a health and safety briefing before being introduced to their ideal alpaca or llama. The herd comprises five alpacas, Ebony, Reggie, Storm, Toffee and Toto, and three llamas, Bob, Marcel and Maldoon. They each like to walk in a certain order and prefer to stay close to one another.
The animals enjoy travelling round the woodland walk because they get to explore a different environment and graze on fresh grass, all within the safety of the farm.
Treks will initially run between 1-2pm three times a week in August and September. There will be at least one trek each weekend.
The stress-relieving activity will be available to everyone aged 16 and over and will cost £26 for individuals or £31 for groups of two, the maximum group size per alpaca. All money will be reinvested into Graves Park Animal Farm.
Cllr Richard Williams, Chair of the Communities, Parks and Leisure Committee, said: "Alpaca Trekking is yet another fantastic idea from the team at Graves Park Animal Farm who are always looking to offer new and exciting experiences for people in Sheffield. 
"The farm is a brilliant all year-round family attraction. General admission is always free and I hope people have a great time when they visit."
For more information, go to @Gravesparkanimalfarm on Facebook or email parksandcountryside@sheffield.gov.uk.
Other stories you might like