Ambitious investment plans for Sheffield's leisure and entertainment facilities move forward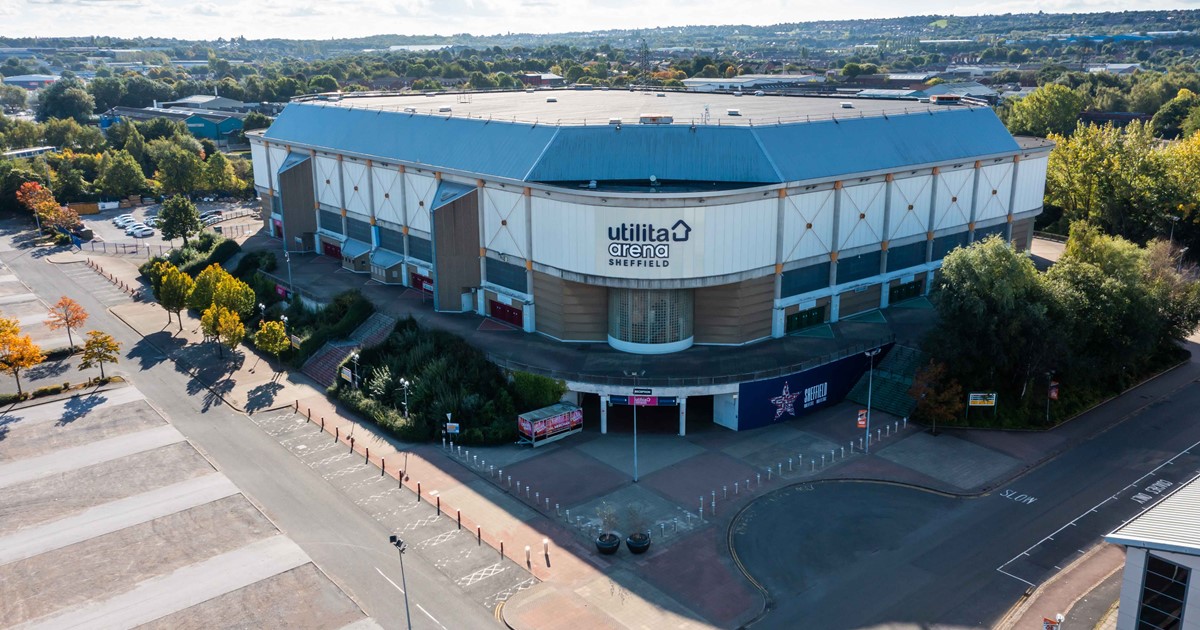 Sheffield's leisure and entertainment venues are set for £117 million of investment and huge improvements as part of ambitious plans for the city. Plans include rebuilds of some of the city's most popular leisure centres and improvements to Sheffield Arena and City Hall.
Following extensive consultation and research, a competitive procurement process will be launched later this month to attract the very best in leisure provision to run Sheffield's venues.
Local communities will be at the heart of our plans, to help us achieve our mission of creating a more active Sheffield. The aim is to create an exciting leisure offer and work closely with partners such as the NHS to deliver on health and wellbeing improvements.
The investment, which is estimated at £117million, will see significant improvements to the city's leisure and entertainment facilities. This includes a complete rebuild of Springs, Concord and Hillsborough Leisure Centres. In addition to this, a new partnership with the Football Foundation worth £2million will see investment in the Woodbourn Road football hub.
Councillor Richard Williams, Chair of the Communities, Parks, and Leisure policy committee, added:
"To look after ourselves, we need facilities and open spaces that are fit for purpose, places that people want to visit and enjoy.
"Health and wellbeing matter now more than ever. A walk in the park, a swim at your local pool, or a 30-minute class in the gym does wonders for minds and bodies and it's important that local people have the choices to do it their way.
"Sheffield is one of only three cities in the UK to host a National Centre for Sport and Exercise Medicine.  A significant part of our success lies in working closely with our partners such as the NHS, the Advanced Wellbeing Research Centre and the Sheffield Olympic Legacy Park. Working together to deliver the city's Move More strategy enables us to ensure Sheffield residents have the facilities they need to live happy, healthier lives."
Councillor Tom Hunt, Leader of Sheffield City Council, said:
"Sheffield is renowned for sport, leisure and entertainment with our venues hosting many elite events and high-profile shows. We're proud of this but we know that many of our facilities need significant investment. Our plans will ensure there are modern, accessible leisure facilities across the city and they will ensure Sheffield has the venues to compete on the national and international stage.
'Listening to our residents, we know that many people can find it hard to be active and incorporate healthy habits into daily life. That's why we're working with our partners to deliver excellent, low-cost facilities across the city. We want to ensure people across Sheffield can access facilities that support wellbeing, physical and mental health, that are aspirational for children and young people and are places to socialise and have fun.
"There's a lot of work to be done, but we've developed a long-term vision that will protect and enhance our much-loved venues. Across the country we've seen pool and leisure centres close but Sheffield is bucking the trend by investing in our facilities."
With communities at the heart of redevelopment plans, the council is also consulting international sporting stars and national governing bodies who call Sheffield home, including British Para Table Tennis and GB Boxing. This ensures that Sheffield's leisure offer is suitable for our elite partners and our communities.
Councillor Hunt said: "We want to attract the very best providers to manage our future leisure provision and build on the great work of Sheffield City Trust. The council's investment and the expertise we're bringing in will ensure we provide facilities that meet the needs of our diverse communities, provide a fantastic entertainment and cultural offer, and attract global, iconic acts to Sheffield."
Across the city there are a portfolio of leisure and entertainment facilities, some of these venues are owned by community organisations and others, including Graves and Thorncliffe, are run by Places Leisure. The longest standing arrangements (which come to an end in 2024) are those with Sheffield City Trust (SCT), an independent charity which runs the City's sport, leisure and entertainment facilities, including Ponds Forge, Hillsborough and the Arena. 
The procurement for future leisure and entertainment providers will be structured into three packages. Each bidder will have the opportunity to tender for the packages that best suit their expertise:
Services for Sport and Leisure (including golf facilities)
Entertainment facilities – City Hall
Entertainment facility – the Arena
Complementing the SCT facilities, the contract with Places Leisure to operate Graves, Thorncliffe and Wisewood leisure centres is due for review in 2026. These facilities will be included in the Services for Sport and Leisure package to ensure best value and best outcomes for customers. 
Full details of the tender will be made available during the week commencing 26 June on YORtender.