Announcement of 25% discount off bus and tram tickets - statement from Cllr Terry Fox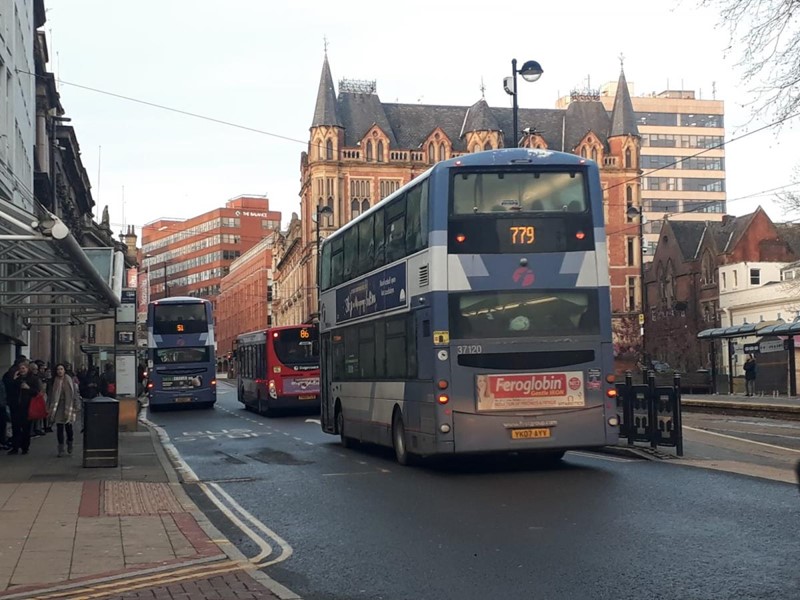 The Mayor of South Yorkshire, Dan Jarvis, has announced plans to cut up to 25% off the price of bus and tram tickets this summer.
The discount will apply from August 2 to all adult TravelMaster tickets, including the new Flexi-5 pass. It will run for eight weeks until September 27.
Cllr Terry Fox, Leader of Sheffield City Council, said: "Since May this year I've been demanding better support for our public transport and for our citizens who use it and so I'm really happy that finally we can offer a substantial discount to public transport across Sheffield. The pandemic has been hard for all of us and has had a huge impact on our economy - helping transport companies off of the back of the pandemic and importantly, welcoming public transport users back on our buses and trams is the boost that we need, and I have been committed to making this happen.
"Public transport is a huge factor in helping people get around the city and into the city centre and it's fantastic that we can offer a 25% discount for TravelMaster for 8 weeks over the summer, alongside the "Flexi-5" ticket for the same price as 3 days. Alongside economic impact, people have been hit financially and I really hope this goes a long way to helping people get back out and into Sheffield, whether it be to socialise, commute to work or simply enjoy exploring and meeting up with friends and family again."
A discount of up to 25% will be applied to all adult TravelMaster tickets from 2 August – 27 September. TravelMaster tickets are available to purchase onboard South Yorkshire buses and trams, online at sytravelmaster.com, from ticket vending machines at Travel South Yorkshire Interchanges, and at Payzone outlets located throughout South Yorkshire.
Other stories you might like