Autumn and winter events update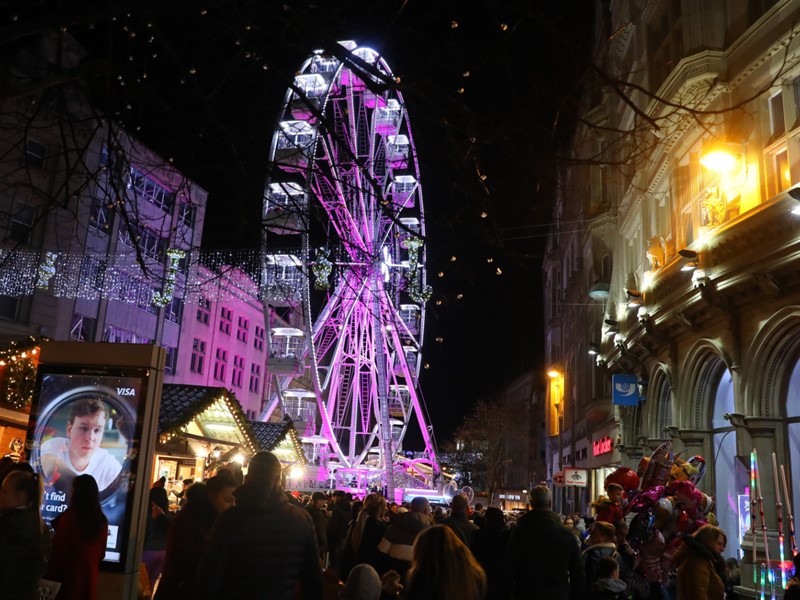 With Tier 3 restrictions taking effect in Sheffield from Saturday 24 October, the city's autumn and winter large-scale public events, such as Out of This World and the Christmas Light Switch-on will not go ahead this year, to help protect people from coronavirus and reduce the spread of infection.
Like all other cities, our busy annual event programme has already been drastically reduced this year in line with Government restrictions, and now as infection rates have continued to rise nationally, and with the introduction of Very High restrictions for Sheffield, we can confirm that the usual festive celebrations around Halloween, Bonfire Night and Christmas are cancelled.
These large-scale, mostly free access events attract tens of thousands of residents and visitors from outside the region each year, making it impossible to hold them in a covid-secure and controlled way.
Out of This World usually takes place across the city centre on Halloween weekend, celebrating all things magic, sci-fi and horror. The popular family favourite will not happen in 2020 but it is hoped will return in 2021.
Bonfires will not be permitted in any public setting and private bonfires are discouraged to reduce pressure on emergency services.
Although the big Christmas Light Switch-on event is cancelled, over the Christmas period Sheffield will still be dressed in festive lights and decorations to celebrate the season.
Thor's Tipi Bar in the Peace Gardens and the festive bar on Fargate will not return to Sheffield in 2020, nor will the Fargate Christmas Market.
Councillor Mary Lea, Cabinet Member for Culture, Parks and Leisure at Sheffield City Council, said: "Since March all public events have been under review in line with Government guidance and legislation, and sadly but essentially, most of them have been cancelled.
"Events are an important part of our leisure and entertainment offer as well as our economy, but public safety is always our main priority.
"The current infection levels and resulting 'Very High' restrictions mean it is impossible for us to safely hold the kind of large-scale events that we normally would during annual holiday periods. This year's celebrations will be limited and therefore very different, with people having to celebrate with only their household or bubble members.
"We will continue to plan on the basis that our exciting event programme will be back next year and, in the meantime, we must all play our part to help get Sheffield out of our current situation."
The usual trick or treat tradition, sharing sweets and knocking on doors at Halloween is advised against. Instead communities across Sheffield will need to get creative and celebrate the holiday with fun lights or carvings in windows and chalk drawings on pavements for children to follow with their families.
Under the 'very high' restrictions, which come in to effect on Saturday, private celebrations must be with members of household or support bubbles only.
Cllr Lea Added: "I know it's difficult and that we all need some cheer in our lives at the moment, but we must adhere to the guidance to keep the infection rate down and our city open. During the national lockdown we saw how creative our residents can be and I know we'll see similar scenes during these holidays that will allow families to have some fun while staying safe and protecting others."
Sign up to our news and events weekly email or follow Sheffield events on Facebook for updates about public events and things to do in Sheffield.
Other stories you might like