BetterPoints Sheffield launches to inspire healthier journeys and support local businesses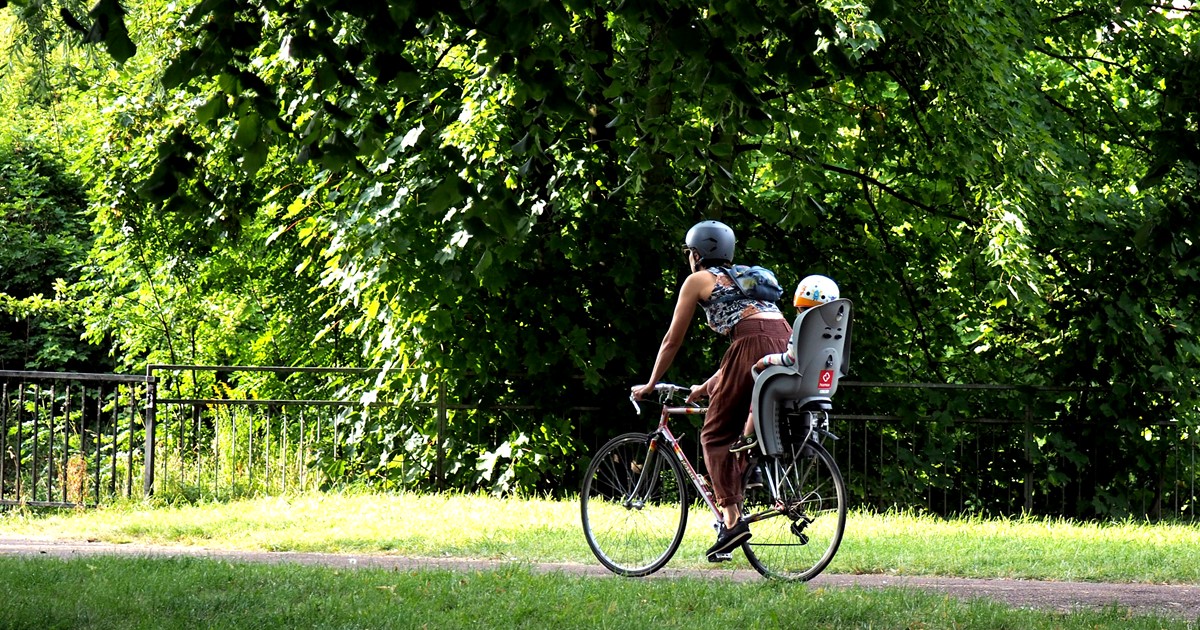 A free app which allows you to turn your steps, cycle rides, bus trips and more into shopping vouchers or donations to local charities has just launched in Sheffield.
The Better Points Sheffield scheme aims to encourage residents across the city to choose active travel to get around wherever and whenever possible.
The initiative has already been trialled by the University of Sheffield, with 27% of their staff now choosing to walk or cycle to work, and is now being rolled out across the rest of the city this month.
Cllr Miskell, Chair of the Transport, Regeneration and Climate Policy Committee, said: "We're so pleased to be rolling out the BetterPoints app across Sheffield, following the success the University of Sheffield has seen so far. We want to offer people in Sheffield a genuine choice about how they travel around the city and it is fantastic to be able to give people even more incentives to walk, cycle or use public transport wherever possible. An increase in active travel journeys will improve our air quality in the city, reduce levels of congestion and support everyone's wellbeing. This is also a brilliant opportunity to support some of the fantastic businesses and charities across the city."
BetterPoints Sheffield manager Jack Windle, said: "We know people who walk, cycle or take public transport to work are happier and healthier, but what we also know is that those people pass and visit local shops, cafes and other businesses to spend their money locally. BetterPoints Sheffield will reward people for making healthier journeys – and those rewards can be spent at local businesses or donated to fantastic local causes like The Children's Hospital Charity."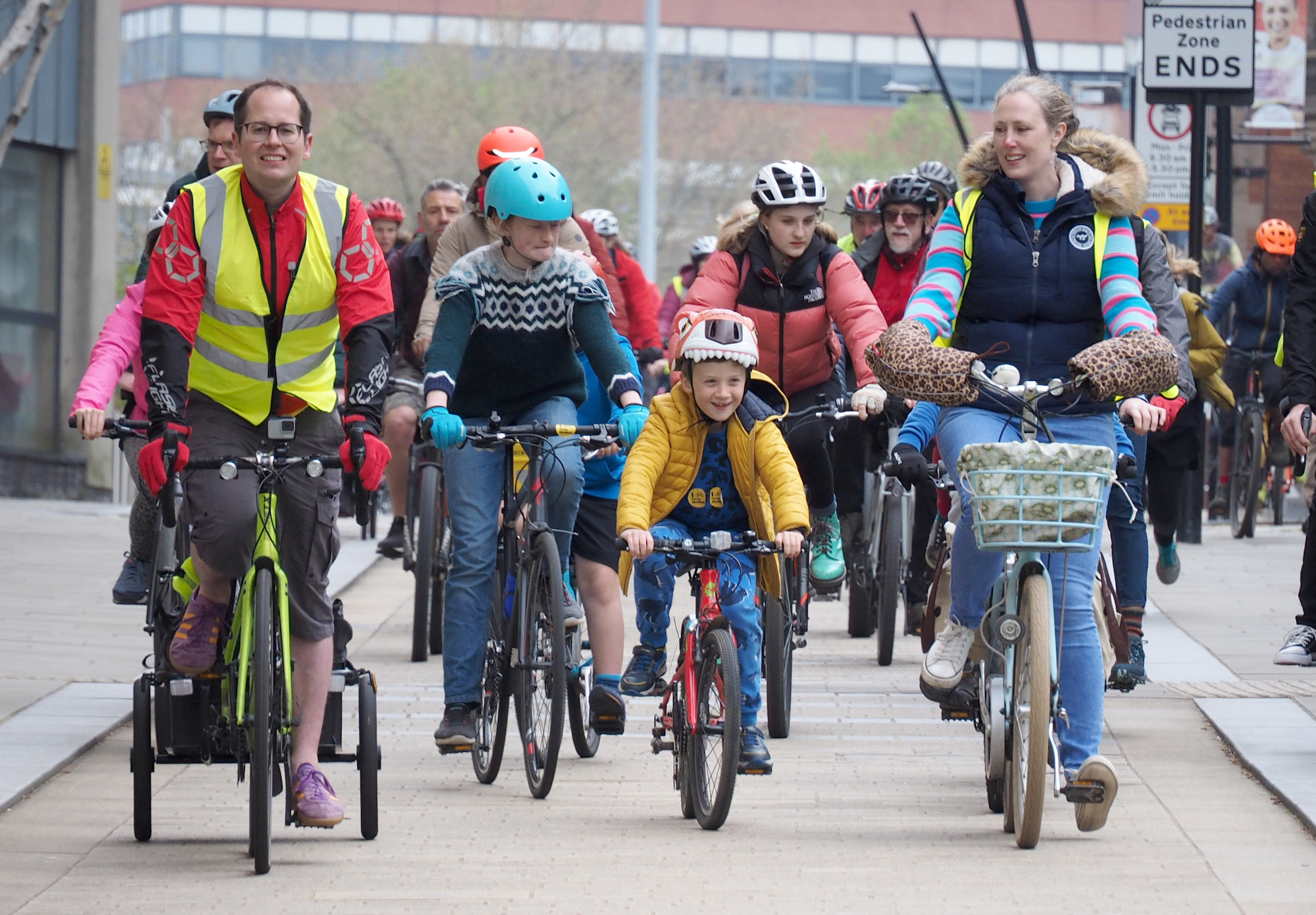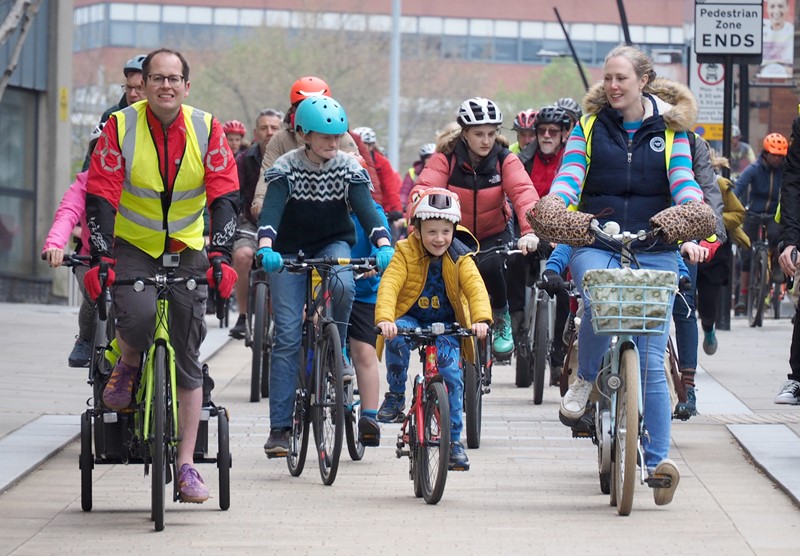 Image credit: David Bocking

James Merryclough from the University of Sheffield has seen how the scheme has helped in the University's aim to increase sustainable travel, and points out the benefits the users feel from walking, running, bussing or cycling more of their journeys.

He said: "BetterPoints has been a fantastic way of rewarding our staff and students for cycling, walking and using public transport to get to campus. Through the scheme, thousands of extra journeys have been made in these ways, taking cars off the road, reducing congestion and emissions, while helping to make users healthier. We're delighted that the scheme will now be available to everyone in Sheffield to help reduce car use across the city."
In the four years the scheme has been running at the University of Sheffield, over 2.5 million sustainable trips have been recorded, with 3,500 vouchers redeemed at university catering outlets in the last year. The scheme has replaced almost three quarters of a million car trips by journeys on foot, on bikes or by public transport.
BetterPoints Sheffield aims to scale this success up across the city. It is free to join for everyone who lives, works or studies in Sheffield and is supported by the University, the local NHS trusts and Sheffield City Council.
To join in, download the free BetterPoints app and use it to record journeys made on foot, by bike, in a wheelchair, or by bus, tram or train.
Green and healthy trips earn BetterPoints, which can be exchanged for Sheffield City Centre Gift Cards, spent at participating local businesses, or donated to local charities. Regular drivers can use the app to help them switch any shorter trips that can be made by other means.
Everyone who signs up before Monday 30 October can pick their preferred prize draw for the chance to win a £100 Sheffield City Centre Gift Card or a £2,000 electric bike. For more information and to download the app, visit sheffield.betterpoints.uk
Other stories you might like