Bringing business home: Arctic Monkeys gigs see £4.1 million boost to Sheffield's economy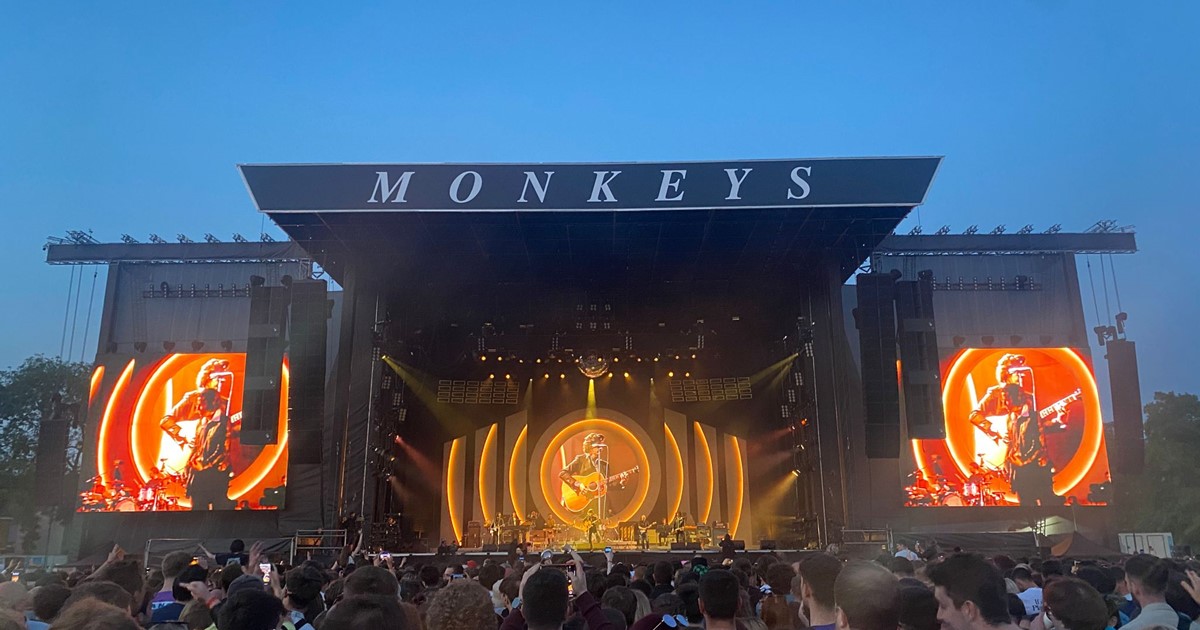 Arctic Monkeys' two huge hometown gigs brought an estimated £4.1million economic benefit to the city, new figures from Sheffield City Council reveal.
The gigs saw 74,000 people visit Hillsborough Park for two nights of shows from the band, who are originally from High Green and became Sheffield music royalty after releasing five hugely successful albums. Money spent on hotels, food and drink, and transport contributed to a boost for Hillsborough and Sheffield as people travelled from across the world to visit the city for the gigs.
As well as visiting Hillsborough for the shows, Arctic Monkeys fans enjoyed visiting famous locations from the band's early career. The Grapes pub, where the band played some of their first live shows, is a must see stop on their pilgrimage to Sheffield for many fans.
Councillor Martin Smith, Economic Development and Skills Committee Chair, said: "It was fantastic to welcome Arctic Monkeys home for two gigs at Hillsborough Park earlier in June. With 74,000 fans attending, some on foot from neighbouring streets and others who had flown across the world to visit our city for the shows, it was a brilliant weekend.
"The boost for local businesses is huge, with an estimated £4.1 million pumped into the city over the weekend. Businesses in Hillsborough, particularly food and drink venues, benefitted from fans enjoying the day and in the city centre, and we saw an uplift in hotel bookings and footfall during the weekend. These events go to show how beneficial large-scale shows can be for Sheffield, bringing both entertainment and economic benefits to the city. It was brilliant to have the band back in the city and we're looking forward to Tramlines at Hillsborough Park next month."  
The gigs kick off a summer of events, with Tramlines returning to the park from 21 – 23 July. To reduce the impact on Hillsborough Park, the council has been carrying out maintenance before the Arctic Monkeys shows, including investing in a new path network.
During the weekend there was minimal damage to the park which has been returned to its original condition, with repairs paid for by SJM Concerts. The council is continuing to look after the park, ensuring it is in good condition ready for Tramlines later in July. After the festival, the council will again work with Tramlines to ensure the park is once again returned to its best condition for local residents and visitors from across the city to enjoy. 
Councillor Smith said: "Thanks to hard work and preparation from the council team, Hillsborough Park only needed some minor repairs after the shows. Thank you to locals for their patience as we return the park to normal and to the teams on the ground making sure Hillsborough Park is looking its best again after the event."
Janine Lawson from the Hillsborough Tap and the business group Hillsborough Together, said: "The recent concerts in the park were a great boost for us at Hillsborough Tap during what is historically a quiet period in the Hillsborough area. It's great to see so many new visitors to the area and it allows us to showcase what an amazing area Hillsborough is. The feedback we received from visitors was fantastic and it was great that so many people loved our little business as much as we do! We hope that this will create repeat business for us in a time that is very difficult for independent businesses like ours."