Call for projects to transform empty units on high street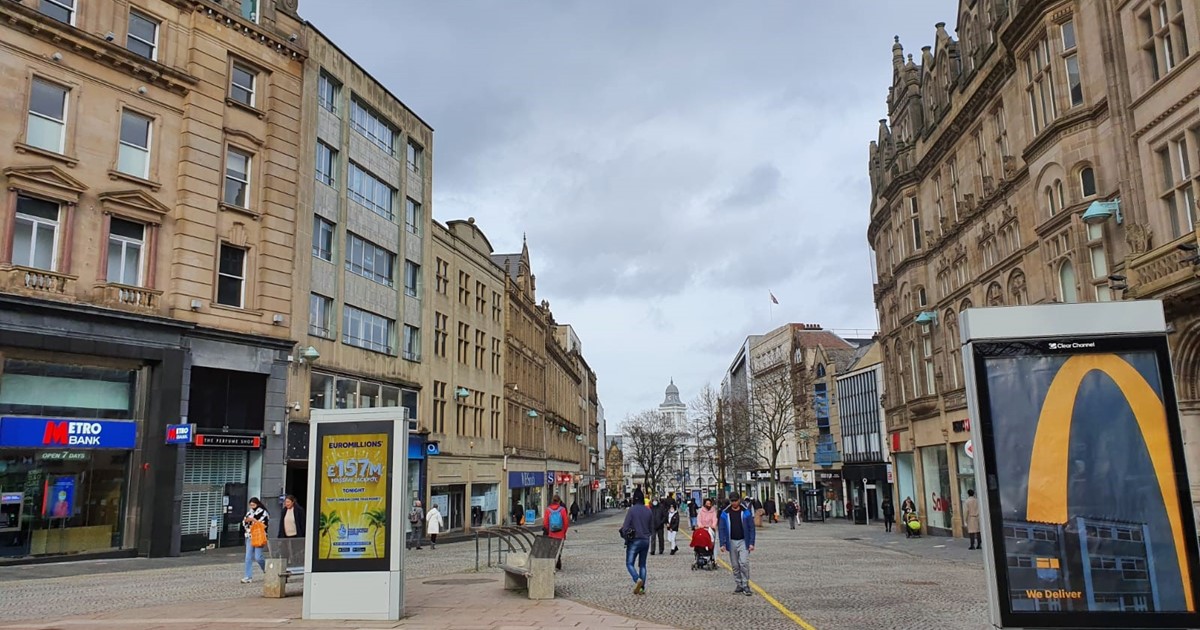 Grants of up to £50,000 could be available to businesses in Sheffield to transform under-used spaces on the High Street.
Following the impact of the pandemic on city centre footfall and trade, we are working to support local businesses to revive empty spaces and bring vibrancy to areas of the city centre that have struggled in recent years.
Expressions of Interest for the ReNew Fund are welcome for prime locations on and around Fargate and High Street, including Chapel Walk, Orchard Square, Norfolk Row and Surrey St.
Businesses from all industries are encouraged to apply, including food and beverage, retail, leisure, hospitality and arts and culture.
Fargate and High Street are at the centre of the Council's plans to reimagine the city centre and will soon be home to five-storey Event Central, a year-round events and exhibition space, as well as a new outdoor performance space and improved lighting and seating facilities. The improvements will be funded by the £20.8m pot of funding from the Future High Streets Fund which the Council successfully bid for last year, and public sector investment. 
Councillor Mazher Iqbal, Executive Member for City Futures: Development, Culture and Regeneration at Sheffield City Council, said:
"Sheffield is going through a major transformation at the moment, with millions of pounds being invested to bring people back into the city centre to work, shop, socialise and live. Through ReNew we are encouraging local businesses to be creative in their plans and use this opportunity to try something new, expand or move to a central location. We are looking for projects that will have a long-lasting positive impact on the city centre and will benefit from the regeneration taking place.
"At this stage, all businesses need to do is submit a two-page Expression of Interest to our team, so it's worth taking the time to do that now and get the ball rolling."
Michelle Walton at Birds Yard on Chapel Walk, said:
"This type of funding can be a huge boost to businesses starting out as it gives you the support to establish yourself in a prominent location, which is not always possible otherwise. I opened Bird's Yard on Chapel Walk in 2013 after receiving similar funding from the Council, and it gave me a head start to get set up. I now have got a thriving shop specialising in locally made homeware, clothes, and gifts.
"I am a great believer in championing independent businesses and there is a lot of potential for some of the creative and talented people we have got in Sheffield to join me in the city centre.  I hope people take the chance to have a look and see how the funding could work for them."
Expressions of Interest must be submitted by 22nd May. Businesses are asked to set out the projected costs of their proposal and the economic benefits their project would bring to the area.
More information about the ReNew Fund can be found at: https://www.renewsheffield.co.uk/apply-for-funding/.
/.
Other stories you might like