Carers Week: making caring visible and valued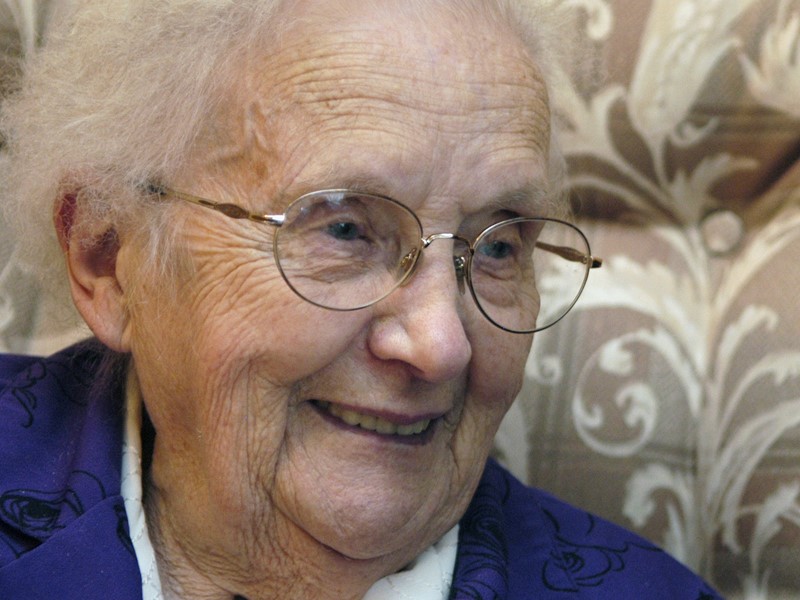 From the 7 to 13 June, it's Carers Week and the time to openly thank those unpaid carers who, young and old, care in the home for someone in their family.
This year's theme is 'make caring visible and valued' and will raise awareness and celebrate the massive and often forgotten contribution that unpaid carers make to our communities. It will highlight the challenges unpaid carers face, recognise the contribution they make to families and communities throughout the UK and aim to help people who don't think of themselves as having caring responsibilities to identify as carers and access much-needed support.
Number of carers - nationally and in Sheffield
There are 6.5 million carers in the UK who look after a family member or friend who has a disability, mental or physical illness or needs a little extra help as an older person and it's a fact that people across the country are continuing to face new challenges as a result of the Covid-19 outbreak and that many more people are taking on more of these caring responsibilities. It's estimated there are around 90,000 unpaid carers in Sheffield who provide help and support to relatives and friends and because many  people still don't think of themselves as carers, the total could be even higher. According to research carried out by the BBC, 1 in 12 children and young people are taking on mid- to high-level care for an ill or disabled family member.
Nationally, with four in five unpaid carers providing more care than before the March lockdown in 2020 and more than 78% of carers reporting that the needs of the person they care for have increased recently, and that 64% of carers have not been able to take any breaks at all in the last six months, the week feels all the more important this year. These statistics demonstrate that it's more important than ever for carers to 'self-identify' as carers and to access the support available so that they can care well and safely and make sure that their own wellbeing is maintained.
What you can do
This year, we are emphasising the massive difference that someone can make to a carer's life by pointing them in the direction of the help and support that they can access. We're urging people to look out for how they can help a carer to access these services and above all, we're asking people to simply recognise and appreciate our carers for everything that they do.
Councillor George Lindars-Hammond, Executive Member for Health and Social Care at Sheffield City Council said: "We must all recognise just how much carers do for those who have care needs in our city and we thank them again this year for everything they do, particularly during this last year which has placed extra challenges on them.  If they weren't doing that they are doing, we need to remind ourselves that it would cost the equivalent of the NHS budget to replace them. We know that caring can impact on carers' health so we're making sure that there is as much support available to them as possible so that they can keep healthy and well."
Where to get help and support 
Sheffield Carers Centre, www.sheffieldcarers.org.uk provides help, advice and support to adults who care and young carers can access help at www.sheffieldyoungcarers.org.uk
Offers available for carers this week 
Sheffield will be marking the week with Sheffield Carers Centre, Sheffield Young Carers and Sheffield City Trust working together and providing support to both adult and young carers respectively. Two offers will be available, the first a 'special 7-day fitness pass' valid from 7-30 June that provides free access to Sheffield City Trust's gyms, fitness classes and swimming pools for adults registered with Sheffield Carers Centre. Details on how to access a pass are here.
The second offer is exclusive access to a free ice-skating session at Ice Sheffield on either Saturday 19 or Saturday 26 June for young carers (8-25) who are being supported by Sheffield Young Carers. More information about all of Sheffield Young Carers' plans during Carers Week can be found here.
More information about the national Carers Week campaign is at www.carersweek.org and www.doyoucare.co.uk provides information and support for unpaid carers in Sheffield.
For those who want to read the story we wrote about a Sheffield carer last year it's here at https://sheffnews.com/news/carersweek
Note to editors:
1. Sheffield Carers Centre is a local charity that has been providing information, advice and other services to unpaid carers for 25 years. The Carers Centre is the 'one-stop shop' for adult carers in the city and is commissioned as the lead provider of services by Sheffield City Council. It has over 12,500 carers on its Carers' Register and sends out a regular newsletter, provides telephone and face-to-face support, and one to one help and group activities.
2. Sheffield Young Carers Project (SYC) is a registered charity established in 1997 to support young people aged 8-25 years who provide a substantial amount of unpaid care to a member of their family, due to long term illness, disability, mental ill health and/or substance misuse issues. At any one time, SYC supports more than 100 young carers across Sheffield, in addition to supporting members of their families and providing training to key individuals such as GPs and teachers. Research (from before the Covid-19 pandemic) suggests that there are more than 7,300 young carers in Sheffield. The average age of a young carer is 12.
3. A carer is defined as someone providing unpaid care to a friend or family member who otherwise could not manage, due to a disability, illness, being elderly, frail or having a mental health problem or addiction. Caring takes many forms including physical, practical, and emotional care, such as lifting, bathing, toileting, shopping, cooking, and managing the household budget. Carers are often the main social/emotional contact and support for the person they are caring for.
4: Sheffield City Trust was created in 1990 to improve the health and wellbeing of the people of Sheffield. It is focussed on inspiring people to be active, to enjoy sociable activities with friends and to deliver a lasting legacy of venues built for the 1991 World Student Games.