Celebrating National Youth Work Week 2021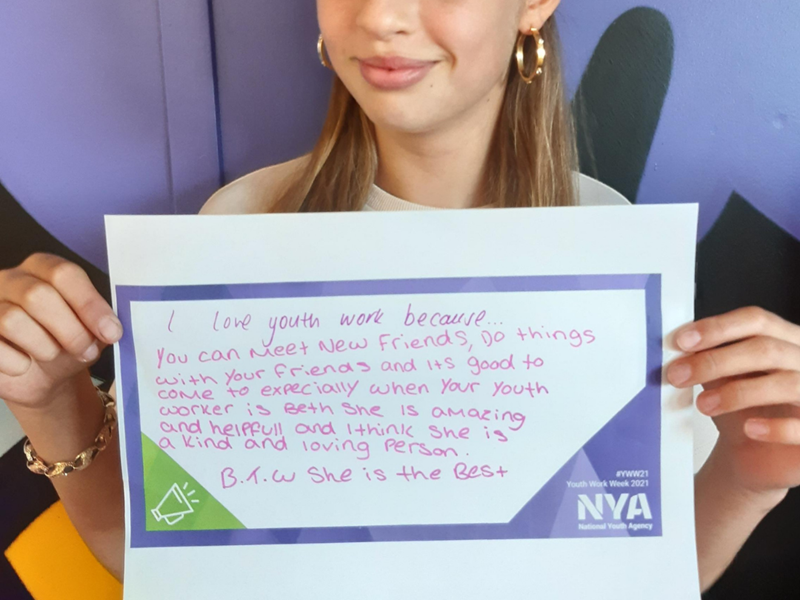 This week is National Youth Work Week, an annual seven-day celebration of youth work from the National Youth Agency.
Running from 1st -7th November, this year's theme is 'Champions of Youth Work', an opportunity we are using to advocate for and highlight the important role youth workers play in the lives of our city's young people.
We've asked young people across Sheffield to share in their own words the positive effect youth work is having on them and their communities.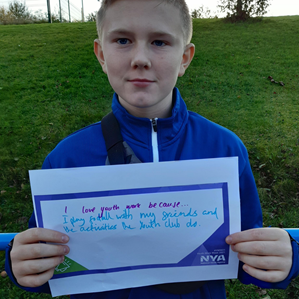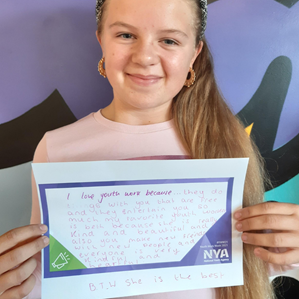 Committed to providing an ambitious, creative and community led youth service Sheffield City Council has invested £2million extra into updating its youth strategy as outlined in the One Year Plan. We are dedicated to empowering young Sheffielders to have their voices heard on the matters that mean the most to them and are working to ensure that the strategy is co-produced with young people themselves and reflects the diverse needs of its users.
Councillor Terry Fox, Leader of Sheffield City Council said, "National Youth Work Week is a great chance for us all to acknowledge and shout about the invaluable service our youth teams provide our young Sheffielders.
"The challenges young people face today are difficult and complicated, and there are many barriers that may negatively impact a child's ability to thrive, such as poverty, crime, and lack of opportunities. Youth workers help to tackle these issues and shape, steer and inspire young people to achieve their full potential and make a positive journey into adulthood.
"We want to do everything we can to support youth workers and last year we transferred youth services 'in-house', to be run by the council, to better link all our young people services. As part of this we're investing £2 million extra to provide more support and guidance for our young people and embed support in all our communities, so it is responsive to local needs and the diversity of the city.
"I want to thank all of the fantastic youth workers, community and voluntary organisations for their hard work and dedication to creating a future where all our young people can flourish."
Lloyd Samuels, Sheffield, Youth, Neighbourhoods and Community (SY-NC) Programme Strategic Lead from Voluntary Action Sheffield said, "National Youth Week highlights both good youth work and voice of young people which is important. Youth services nationally over the past 10 years has taken a massive hit with the cuts but we have found a way of continuing to deliver services where the need is most.
"I'm really excited about the future as we are reforming services for today's needs and issues so young people feel valued and heard again. As city leaders and influencers, we are more mindful of 'future proofing' our projects and that progression will have young people at its heart to shape and deliver these projects."
For more information on the work of our community youth teams visit Community Youth Teams (sheffield.gov.uk) or for a list of your nearest youth clubs visit Youth clubs (sheffield.gov.uk).
Other stories you might like