'Celebrating recovery' in National Drug and Alcohol Recovery Month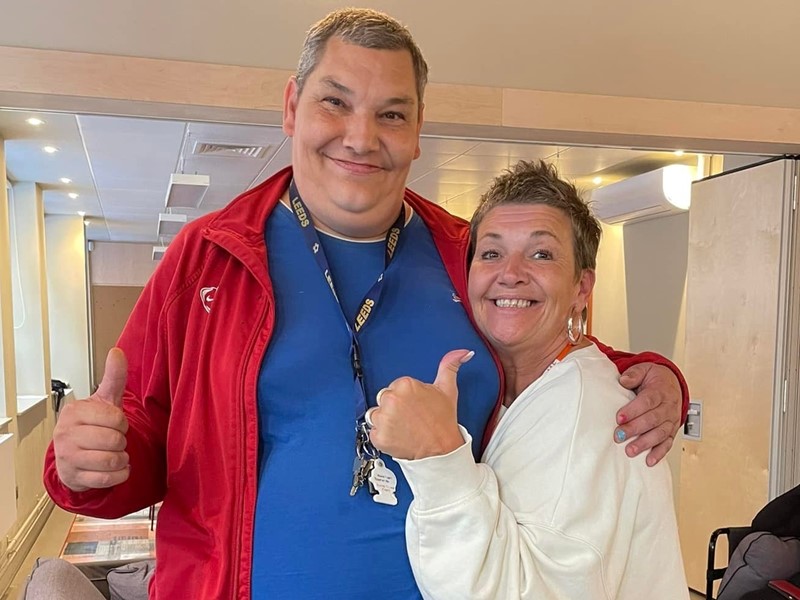 "Addiction isn't something people should be ashamed about, and yet shame still stops people from accessing support."
It can affect anyone, young or old, regardless of background or upbringing.
Every September, Sheffield Drug & Alcohol Coordination Team (DACT) sponsors National Recovery Month to increase awareness and understanding of substance use disorders, celebrate the people who recover and to stand together with those who are struggling with substance abuse.
Every year hundreds of people from Sheffield who are or have been affected by addiction come together during the whole of September to spread knowledge, share experiences, and raise awareness about mental and/or substance abuse disorders and prevention, treatment, and recovery.
From 1 September this year, Sheffield will see the release of a film about recovery by those in recovery, events, workshops, walks and activities for anyone who wants to be involved whether they have a story to tell, an experience to share, are in recovery or want to start their journey to recovery.
One of the key messages of the month's activities is to remind everyone that 'recovery from any substance addiction is possible' and to not give up.
Councillor Angela Argenzio, Co-Chair of Adult Health and Social Care Policy Committee, said:
"During Recovery Month we want to inspire people to come forward to ask for the help that they need and for those in recovery to inspire others to champion recovery and to show that it can be done. There are over 26 free support groups and agencies available in Sheffield 7 days a week to help those with an addiction or family members affected by those who have an addiction. By supporting Recovery Month, we hope that people will be encouraged to see that there is hope and support out there for them."
Tracey Ford, Risk and Vulnerability Manager at the Community Safety Partnership at Sheffield City Council, added:
"Recovery Month aims to promote the work of Sheffield Recovery Forum, which brings together organisations and individuals who have or are supporting people affected by substance misuse, but to also raise awareness that recovery is always possible, that you can do it and you will get there if you keep on going." Details of the forum and the timetable are at 2022 Recovery Month | Sheffield Drugs and Alcohol (sheffielddact.org.uk)
On 1 September, START, part of Sheffield Health and Social Care are organising a recovery walk from the city centre to Hillsborough Park. A large marquee will host stalls from recovery organisations. There will also be a graduation presentation and 'personal shares' where individuals will talk about recovery and what the journey was like for them. For more information about this event, contact carl.bridden@shsc.nhs.uk.
On 2 September, Project 6 will host their exhibition at Yorkshire Artspace. 10 people from Sheffield, with lived experience and at different stages of Recovery, have worked over the past 8 months with artists Emilie Taylor and Christopher Jarrett to create medieval style banners, pottered big flasks and engaged in a therapeutic process to reflect on difficult times in their lives and their journey in recovery. For more information about this exhibition, contact manja.wolfram@project6.org.uk
The closing event of this year's Recovery Month is on 30 September. This will be a celebration event organised by Kickback https://kickbackrecovery.org/ and https://www.salvationarmy.org.uk/on , Sheffield, on behalf of Sheffield Recovery Forum. As well as personal shares and testimonies, this event will feature the launch of Sheffield's inspirational recovery film 2022, Faces of Recovery. After the event, the film will be available at Recovery Stories and Films | Sheffield Drugs and Alcohol (sheffielddact.org.uk)
More information about recovery and the help available is at Drug and Alcohol Support in Sheffield | Sheffield Drugs and Alcohol (sheffielddact.org.uk) , by emailing dact@sheffield.gov.uk or by phone on 0114 273 6851.
Other stories you might like