Clean Air Zone: Decision on the way as Council sets out pollution plan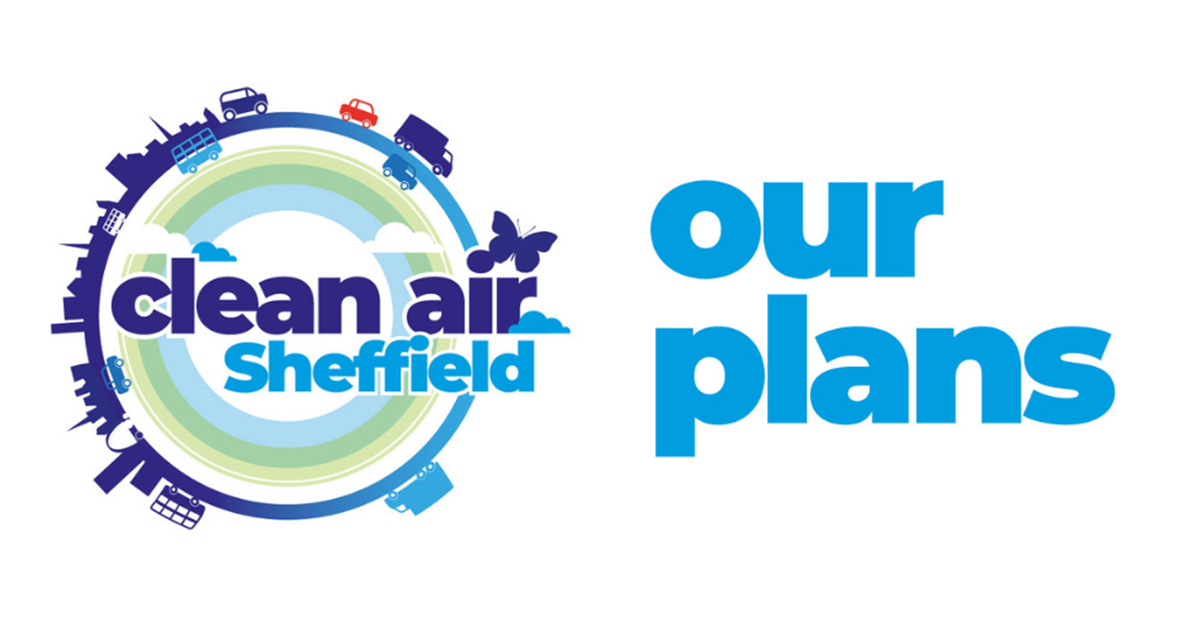 Sheffield City Council will take a bold step towards making the city's air cleaner and safer at a special Co-operative Executive meeting on 26 October 2021.
If the decision passes, the Council will create a Category C Clean Air Zone, accepting £24million of Government funding to help local drivers upgrade to cleaner vehicles.
The Clean Air Zone means the most polluting buses, taxis, vans, coaches and lorries will pay a charge to enter the city centre. Private vehicles will be exempt.
Before the zone is introduced, a second citywide consultation will take place in November. This will focus on packages of support to help local businesses and taxi drivers reduce their emissions, including grants and loans.
The Clean Air Zone would involve a daily charge for polluting vehicles to enter the city centre and inner ring road. The proposed Category C zone would mean:
Buses, taxis, vans, lorries and coaches which do not meet the Euro 6 diesel or Euro 4 petrol emissions standard will be charged.
Private cars and motorbikes will not be charged.
In a change to previous proposals, taxis (Private Hire and Hackney Carriages) will no longer need to be Electric or Ultra Low Emissions Under the new proposals, Euro 6 Diesel or Euro 4 Petrol will not be subject to the charge.
Sheffield's proposed charges are £10 a day for LGVs and taxis, and £50 a day for buses, coaches and HGVs.
Sheffield – like most cities in England – currently has illegal levels of harmful nitrogen dioxide (NO2). There is a legal obligation to reduce roadside emissions from older, polluting vehicles in the shortest time possible. Air pollution contributes to lung disease, asthma, heart attacks and stroke. The tragic death of nine-year-old Ella Adoo-Kissi-Debrah in London in 2013 was directly attributed to air pollution. Most other cities are introducing a Clean Air Zone, including Manchester, Bristol, Bradford and Newcastle.
The funding available for upgrades incentivises local drivers to make the jump to electric, rather than another fossil fuel vehicle.
Other cities have seen better air quality after introducing Clean Air Zones. In the three months after Birmingham introduced their zone, NO2 dropped by 20 per cent on previous years. Despite dropping during the pandemic, levels of pollution in Sheffield have increased as traffic returned to the roads. 
The review of the plans announced in 2020, which used computer models to forecast how different options reduce pollution, has shown that the Category C Zone is still required to reduce pollution to legal levels.
Funding will also be available to help local taxi drivers and businesses upgrade to electric or ultra-low-emissions (ULEV) vehicles.
These include:
Up to £10,000 grants for electric/ULEV wheelchair-accessible hackney carriages.
Up to £3,000 grants for local private hire taxi drivers up upgrade to electric or ultra-low emissions vehicles.
Up to £3,500 grants for local businesses to upgrade to electric or ultra-low emissions vans.
Cllr Douglas Johnson, Executive Member for Climate Change, Environment and Transport said:
"Clean air benefits us all and none more so than those who have to drive in it.  It's in our power to reduce air pollution, which means it's in our power to save lives. Air pollution contributes to the early deaths of 500 people every year in Sheffield It particularly affects young children and people with underlying respiratory conditions.
"The Clean Air Zone means we support small businesses and taxi owners to upgrade their vehicles, to get older, dirty vehicles off the road and to clean up the city. There are exemptions for those who fall between the gaps. It forms part of the broader city centre strategy, including better public transport, better walking and cycling routes and better spaces for people to work, live and play."
"We believe this will end months of uncertainty for the taxi trade and give them a clear steer for the standards that will be expected for today's taxi fleet."
Cllr Terry Fox, Leader of Sheffield City Council, said:
"We are absolutely committed to tackling the global climate emergency here in Sheffield, and this includes taking a bold step towards reducing harmful emissions in the city. With the international climate summit COP26 fast approaching, this is an important chance for us to highlight that commitment. Cleaner vehicles are better for the climate and better for our lungs. We also want to use this opportunity to support local businesses to move to electric if they can. We know there is appetite locally from our EV van trial which has been fully booked since launch.
 "Tackling the climate emergency is not something we can do alone as a council, we need the whole city to come together if we are going to have the impact we need to. This Clean Air Zone is an important part of that work, and it is another piece of our City Centre Strategic Vision, looking at the long-term development of the centre to deliver thriving communities, connected places, and sustainable living."
Exemptions from paying the daily charge are also included in the report. There are national exemptions for military, historic and agricultural vehicles. Sheffield is proposing some local exemptions, including:
Emergency service vehicles like ambulances and fire engines.
Local charities who operate minibuses on a community transport permit.
Businesses which have ordered a compliant vehicle but have not received it due to waiting lists or supply chain delays.
The Clean Air Zone and the City Centre Vision will go to a special Co-operative Executive on 26 October.
Other stories you might like