Cole Brothers: Urban Splash named as preferred bidders with plans to create exciting mixed-use space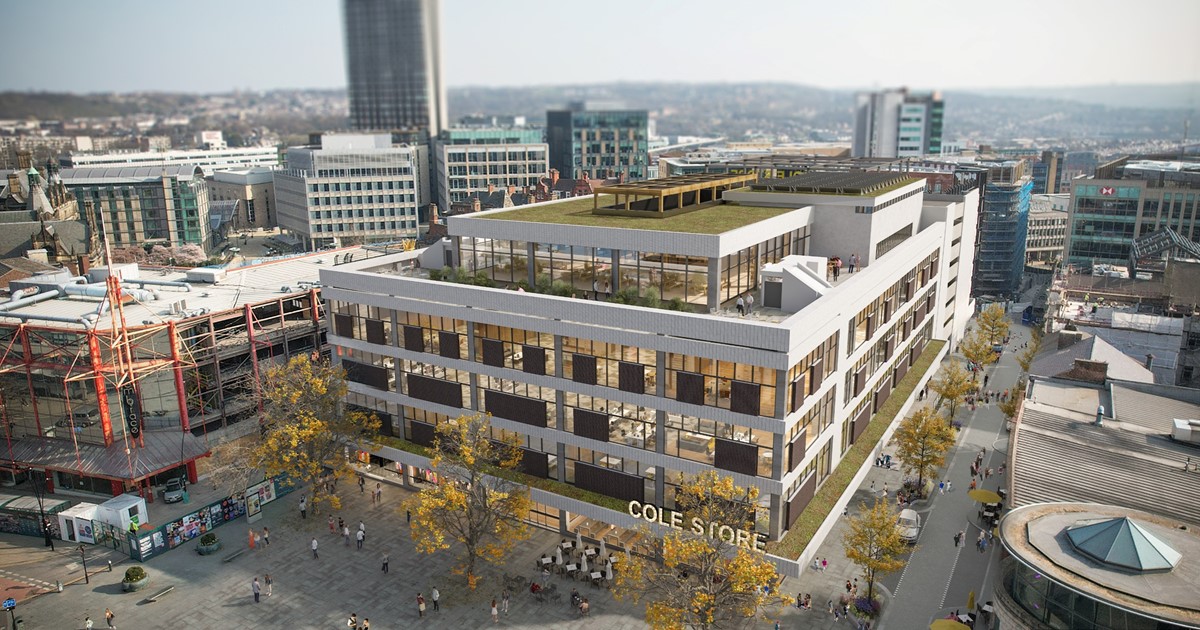 Award winning regeneration company Urban Splash has today been selected as the preferred bidder for the former Cole Brothers building.
Urban Splash propose to transform the building into a mixed-use space with substantial areas of the building reopening for the public.
At the core of their proposal is an ambition to re-establish the building as a place to meet, eat and shop in the city centre, with the ground floor filled with lively retail, food and drink and the upper floors providing flexible workspace for Sheffield's growing business base.
Following a marketing process led by CBRE, six proposals were received and considered. The Council's Strategy and Resources Committee met on Wednesday 28th June and agreed to proceed into detailed negotiations with the developers.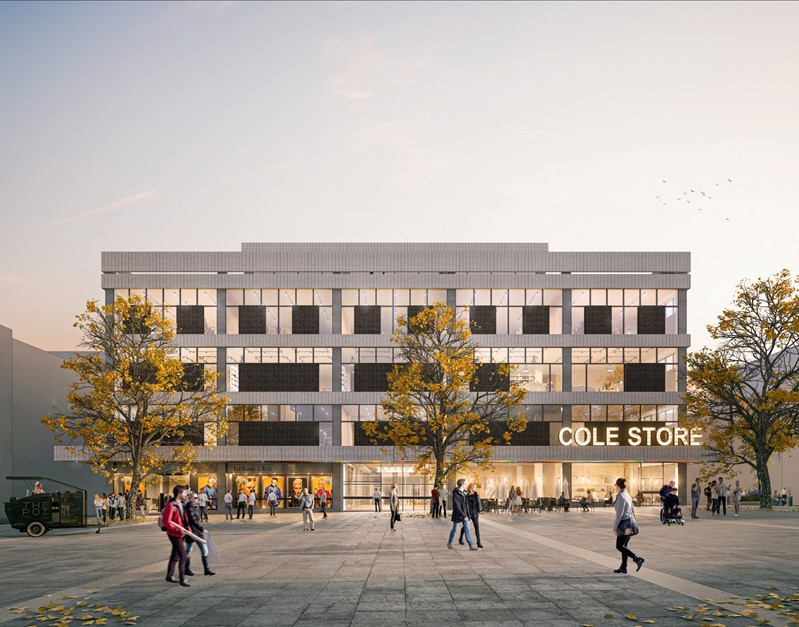 All images credited to AHMM Archictects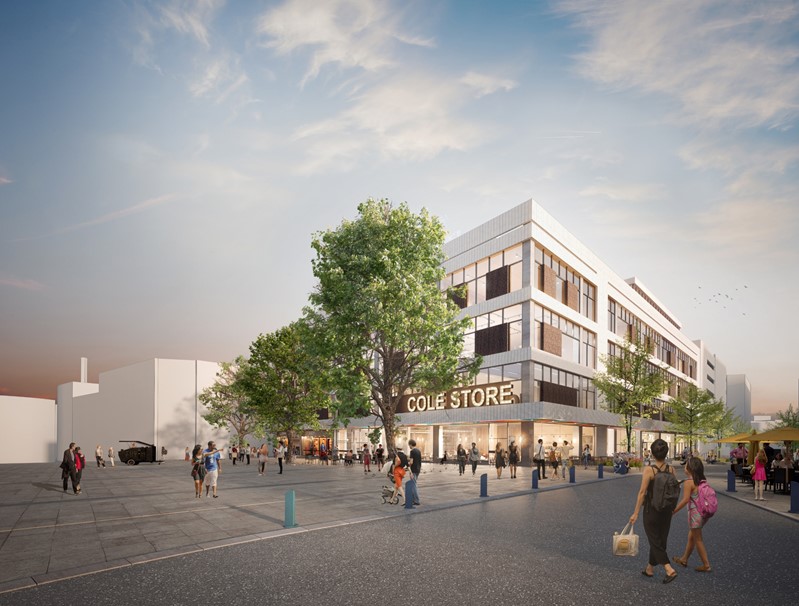 All images credited to AHMM Archictects
The developer has a 30-year track record of repurposing listed and iconic buildings, including both historic and post-war structures. Their work can be seen at Sheffield's own instantly recognisable Park Hill. Across the country they own over a million sq ft of commercial space that they have developed and manage.
Newly released images highlight the developer's vision for the building and demonstrate how the building will be a focal point in the city centre.
Mark Latham, Regeneration Director at Urban Splash, said:
"We are delighted to be entrusted with the redevelopment of the Cole Brothers building. We know how important this building is to so many Sheffielders and look forward to sharing and developing our ideas for its future together with the city.
"This scheme bears all of the hallmarks of an Urban Splash project; from Park Hill, to similar urban and civic listed buildings in cities all across England, our portfolio is filled with award-winning schemes that have been transformed through working with an original building, keeping the best of the old , while adding new design ideas and new life.
"We will adopt a similar approach in our plans for Cole Brothers – engaging with local people as we immerse ourselves in the heritage and emotional connections many have here. There's a lot of hard work ahead, but we are excited to get started as we take on another Sheffield icon."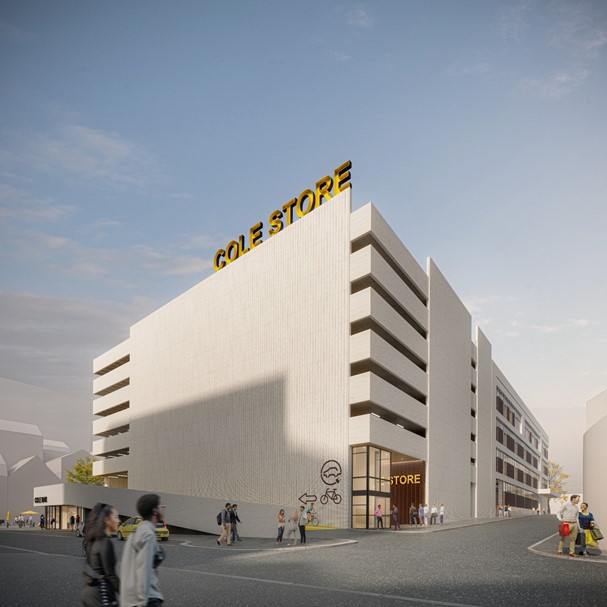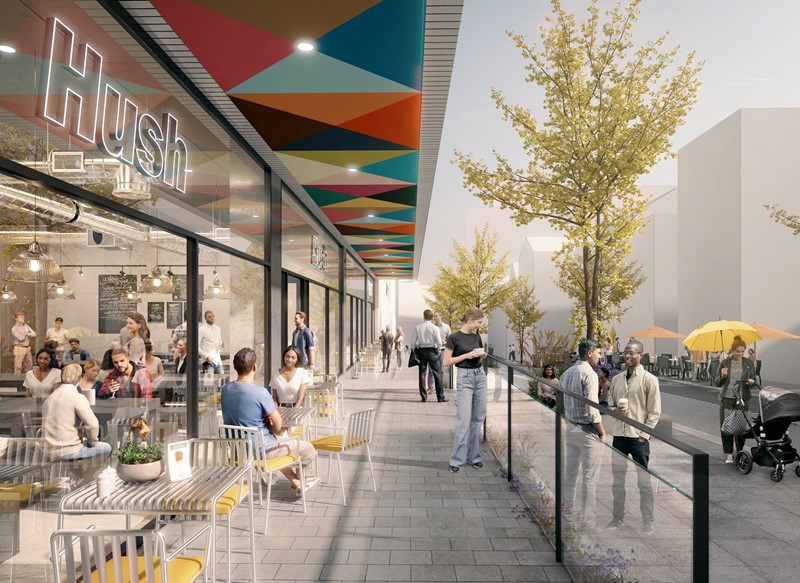 All images credited to AHMM Archictects
The plans will see Barker's Pool and Cambridge Street entrances opened up to allow for outdoor on-street dining areas, similar to the popular seating introduced on Division Street.
The rest of the ground floor will be filled with shops, with particular interest in independent businesses, and the lower ground floors will be used for leisure purposes. The upper floors will be workspaces, studio spaces, a gym and rooftop offices together with a publicly accessible pocket park at the top of the former car park.
The developers plan to keep the existing car park structure but with fewer parking spaces for use by the tenants of the building only.
The transformed building will offer a wealth of opportunities for employment and create a vibrant destination which complements the ongoing work in the Heart of the City.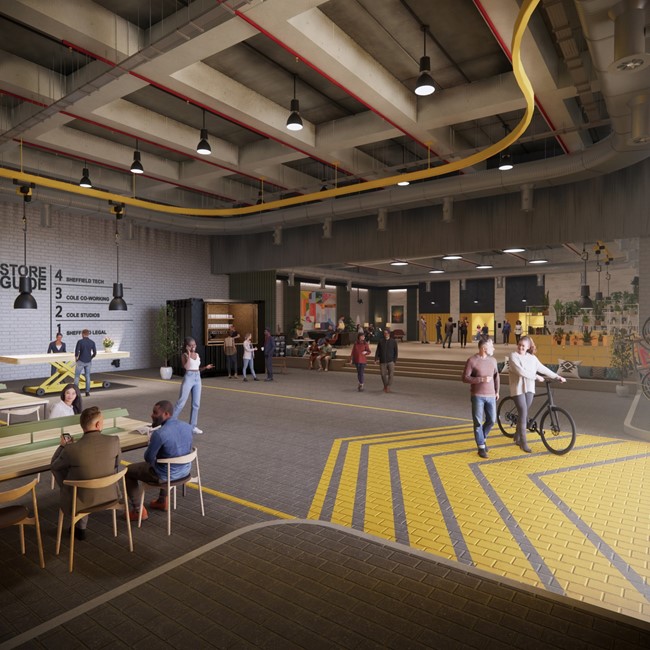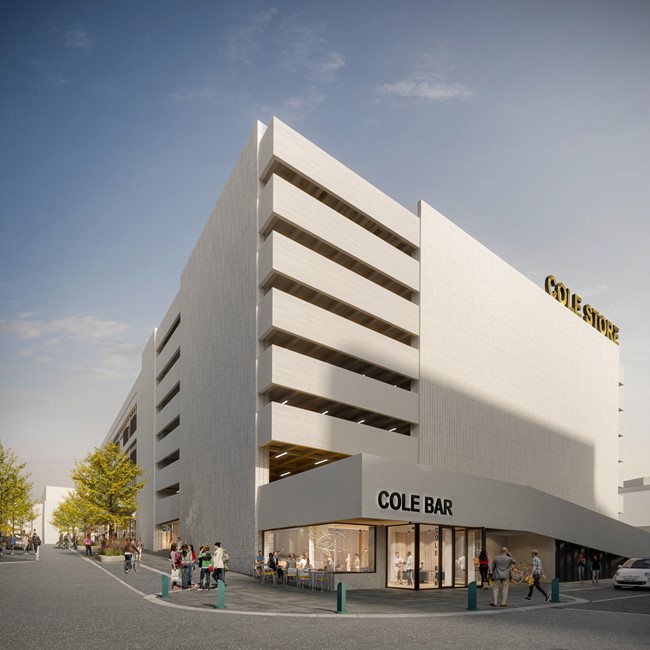 All images credited to AHMM Archictects
Cllr Tom Hunt, Leader of Sheffield City Council and Chair of the Strategy and Resource Committee, said:
"Breathing new life into the Cole Brothers building is an important part of the ongoing regeneration of our city centre. It is fantastic to have taken this next step forward.
"Sheffield city centre is on the up. We are creating a city centre that is a great place to relax, shop, work, eat and drink. Urban Splash have put forward an exciting proposal to reimagine a much-loved building and I can't wait to see it come back to life.   
"We're delighted to see high-quality developers showing significant interest in Sheffield and wanting to be part of our city's future. This is an exciting time for Sheffield."
Detailed negotiations will now commence between the Council and Urban Splash and further details regarding the project will be shared in due course.
During the bid, Urban Splash worked with Stirling Prize-winning architects AHMM, whose co-founder Simon Allford has a particular connection to the building and its history.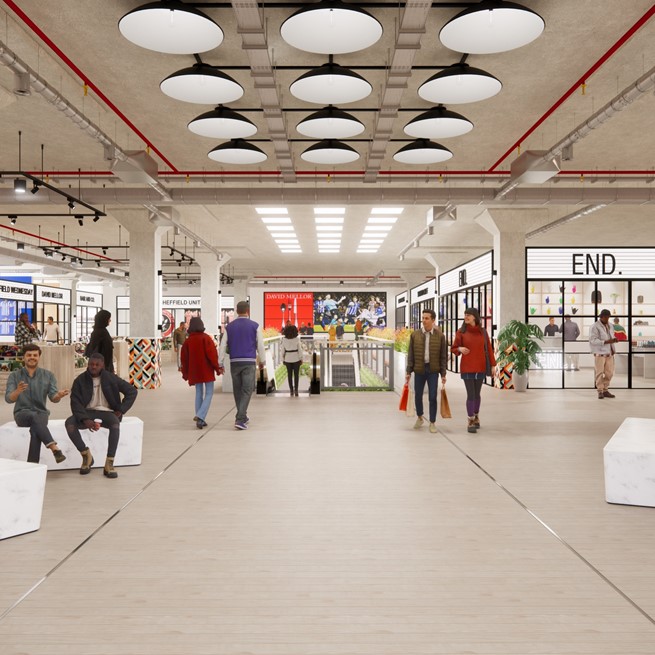 All images credited to AHMM Archictects
Simon Allford, co-founder of AHMM Architects, said:
"The refurbishment of the Grade 2 Listed Cole Brothers building is perhaps the key project in the ongoing reinvigoration of the Sheffield city centre. We have worked with the Urban Splash team for many years and we look forward to collaborating with both them and the City of Sheffield.
"My connections with Sheffield, and this building, run deep and far back. My family is from the city, my father was born there, and we both studied architecture at the University of Sheffield. While I often visit Sheffield for personal reasons (and, of course, the football), I am looking forward to working in the city to help the client team reinvent this Sheffield icon, which was designed over sixty years ago by a son of Sheffield, my father David Allford!"
ENDS
About Urban Splash:
Urban Splash was founded in 1993 by Chairman Tom Bloxham MBE and Creative Director Jonathan Falkingham MBE; the company has spent more than two decades working with world-class architects and designers to restore old buildings and create new, sustainable communities.
Headquartered in Manchester, with regional bases in Liverpool, Leeds, Bristol, Sheffield, Cambridgeshire and Plymouth, the company has invested a billion pounds creating more than 6,000 new homes and jobs in over two million sq ft of commercial space.  
It has won more than 460 awards for delivering challenging regeneration projects including; Fort Dunlop in Birmingham, Chimney Pot Park in Salford, Castlefield and New Islington in Manchester, The Midland Hotel in Morecambe, Royal William Yard in Plymouth, Lister Mills in Bradford, Park Hill in Sheffield, Rotunda in Birmingham, Matchworks in South Liverpool and the Ropewalks in Liverpool.
Other stories you might like