Committee progresses plans to make streets healthier, safer and more sustainable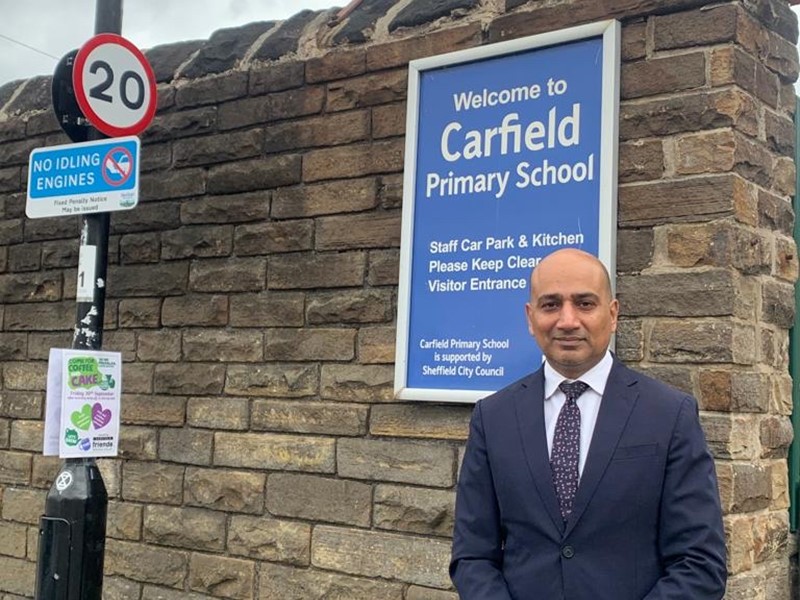 At last week's Transport, Regeneration and Climate Change Committee, members agreed a bumper crop of transport decisions that aim to make Sheffield's streets safer, more sustainable and healthier for all.
School Streets
The first proposal to be agreed was the decision to make four notoriously busy school streets permanently part of the School Streets Programme following a successful trial of parking restrictions.
Making a street a 'School Street' means introducing road closure restrictions outside school gates during drop off and pick up times to reduce the amount of vehicles in the area, creating a safer and healthier school entrance.
The four schools benefitting from this scheme and the street affected are:
Carfield Primary School - Argyle Road and Argyle Close
Nether Edge Primary School - Glen Road
Greystones Primary School - Tullibardine Road
Porter Croft Primary Academy - Pomona Road
School Streets aim to:
Stop dangerous parking at the school entrances by parents dropping off and collecting children from school
Promote health benefits for all
Cut idling engines at the school gates
Reduce traffic congestion outside school gates
Improve conditions for those who walk, cycle and scoot to school
Encourage others to leave the car at home and choose active ways of getting to school
20MPH speed limits
The decision was also taken to permanently introduce a 20mph speed limit in Manor Park and Handsworth as part of the long-term Sheffield 20mph Speed Limit Strategy announced in 2012. The strategy aims to establish 20mph as the maximum appropriate speed in residential areas of Sheffield.
Reducing the speed of traffic in residential areas should, in the long term:
reduce the number and severity of collisions
reduce the fear of accidents
encourage sustainable modes of travel
contribute towards the creation of a more pleasant, cohesive environment
Disabled parking bays
A disabled parking bay will be installed on Chapel Street in Woodhouse. As part of the Local Plan, Sheffield City Council aims to ensure 'Easy access to local amenities within a short distance be available to all …'
As part of the scheme, priority for the installation of the disabled parking bays is given to local district centres that do not have any public disabled parking bays or a very limited number of bays. Woodhouse does not have any disabled bays and therefore will be one of the first to be completed.
Cllr Mazher Iqbal, Co-Chair of the Transport, Regeneration and Climate Policy Committee said:

 
"The decisions passed at the Transport, Regeneration and Climate Policy Committee meeting signify a move in a positive direction for transport in our city and ensuring it benefits its residents. 
"The safety of our school children cannot be put at risk. Our School Streets Program will reduce both the environmental effects of cars as well as the overall safety of children and their families making their way to and from school each day.
"In addition, having 20MPH speed limits in our residential areas is a significant but necessary shift for our city. Let's slow down to protect our residents and neighbours.
"We're determined to encourage shopping locally and supporting local businesses. The installation of disabled bays in these areas is crucial to ensure fair accessibility for all. With the introduction of the dropped kerb to access the footway, we aim to provide a much-needed safer environment for disabled drivers and passengers.
"If any of the changes affect you, I'd strongly encourage you to look at the journeys you take regularly and consider active travel, sharing car journeys or local transport links to help Sheffield become healthier, safer and more sustainable."
Other stories you might like