Communities empowered to shape decisions with launch of Local Area Committees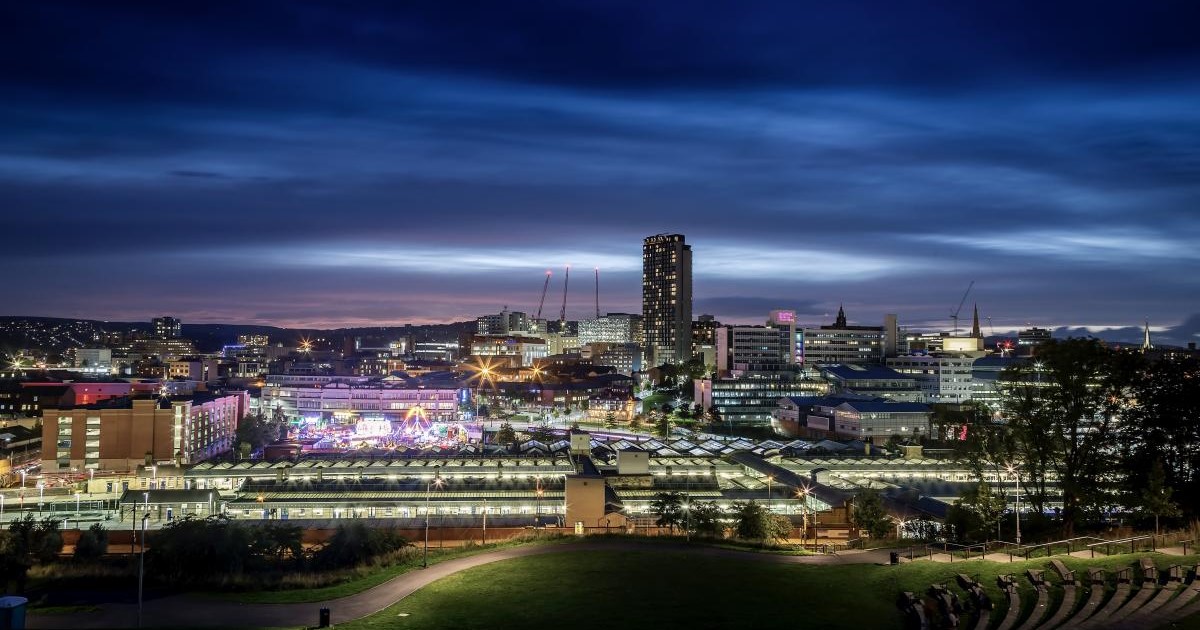 Sheffield City Council is to revolutionise how citizens can influence the decisions that matter to communities, committing to a modern way of engaging, empowering and enabling Sheffielders to shape their local areas.
In May 2021 the council will transform its approach to the planning and delivery of services, with greater focus, responsiveness, and accountability to the different needs of communities across the city. To enable this, the council will create seven new Local Area Committees covering every part of Sheffield, and plan to shift power and influence for important local decisions to those Committees over the coming 12 to 18 months. 
Sheffield communities are all distinct with their own unique networks, community groups, high streets and parks and green open spaces. Our communities play a huge part in everyone's lives, something that we've valued more than ever during the Covid-19 pandemic.
The Committees, which go to a Cabinet decision on Wednesday 17th March, will become the platform for communities, public services, community organisations and the Council to work together to achieve the things that citizens want in their areas, making the most of existing local networks and relationships. Each of the committees will be councillor-led, accountable structures supported by officers for all areas of the city, becoming the key platform for citizens to influence and shape decisions over the most important issues for their area.
Councillor Bob Johnson, Leader of Sheffield City Council, said:
"This is a huge step in empowering our communities, providing a platform for people to talk about the improvements they want to see within their local areas.
"People have been exploring their communities and connecting more with each other throughout lockdown and I'm sure many will have ideas on things they'd like to enhance and areas in which they'd like to see change – these committees will allow for those voices to be heard.
"Every person in every community matters and this is an opportunity for us all to come together and shape the future of our communities and our city. We want everyone to get involved and have a voice in the future of their local area, working on new ideas and having an influence over local issues, in partnership with your neighbours, public services, businesses, and your Elected Councillors. This isn't about creating a different type of council meeting; it's about giving communities real power over decisions that directly impact them. This is your opportunity to shape your Sheffield and I'm really excited about the prospects of what we can achieve together."
Before the pandemic, the council initiated the 'Big City Conversation' where more than 3,500 people spoke with Councillors and officers in local centres across the city or responded to an online survey.
Councillor Paul Wood, Cabinet Member for Neighbourhoods and Community Safety at Sheffield City Council, said:
"The Big City Conversation was really insightful. We realised we have a shared love for our parks and green spaces, that communities are active, particularly online but most importantly, that people didn't feel that they could influence decisions, and this is what the Local Area Committees set out to change.
"Throughout the pandemic, people have looked out for one another and stood alongside public services, clapping for carers, donating, volunteering and showing a huge amount of steel spirit. The power of community cannot be underestimated, we've seen throughout the pandemic that it improves our health, wellbeing and resilience. There have been some incredible examples of community activism and people working together to support each other and I want to work with these people to shape our city, make sure the city works for them and that people trust the process of council decisions, because they will be a part of it.
"Our ambition is to engage, empower and enable communities, making sure the right decisions are made at the right times and at the right level. I hope we'll see huge numbers of Sheffielders getting involved in the things that matter to them."
Councillor Terry Fox, Deputy Leader of Sheffield City Council, said:
"Through the Big City Conversation, we heard views of people from every corner of the city and this valuable feedback has played a vital role in our desire to set up these committees. It's essential that we work in partnership with our local communities to ensure that we deliver services that best meet the needs of residents, which are unique to each part of Sheffield.
"The Local Area Committees will start working with local communities from May. We will work with a wide range of voluntary, community and faith organisation to help them develop strong local voices and tap into their local knowledge and expertise that will help improve our services and efficiency in the Council. I'm really looking forward to developing this new way of working and seeing what positive changes we can make working together."
The proposals will be presented at the Council's Cabinet meeting on Wednesday 17th March to be decided. If approved, they will then be discussed at a Full Council meeting on 18th March.
Helen Steers, Chief Executive of Voluntary Action Sheffield, said:
"We welcome this step to help connect communities across Sheffield and hope that the Local Area Committees will work to raise the voices of people who are directly affected by decisions made about services that impact their lives and neighbourhoods. This is an important opportunity to empower communities to be actively involved in decision-making and to  help to address inequalities across the city. We are looking forward to seeing the Committees develop over the next year and the outcomes of this important engagement with local people and community groups."
Other stories you might like