Community Payback team give allotments a makeover

The Community Payback team, part of the Probation Service, has given Sheffield allotment owners a helping hand.
The group worked on the Roe Woods allotments for more than a year, helping to clear out overgrown plots to allow the new tenants to get started.
Before the pandemic, while there were some allotment sites which had long waiting lists, others had no waiting lists and vacant plots became overgrown. The demand for plots has soared since the pandemic but many of the available plots were unusable.
Since then, the Community Payback team has been helping Sheffield City Council allotment teams to clear many of the unusable plots close to Norwood Road.
The group of helpers made it their mission to clear the ground cover, make hedges more manageable and cut down trees to make the sites lettable again.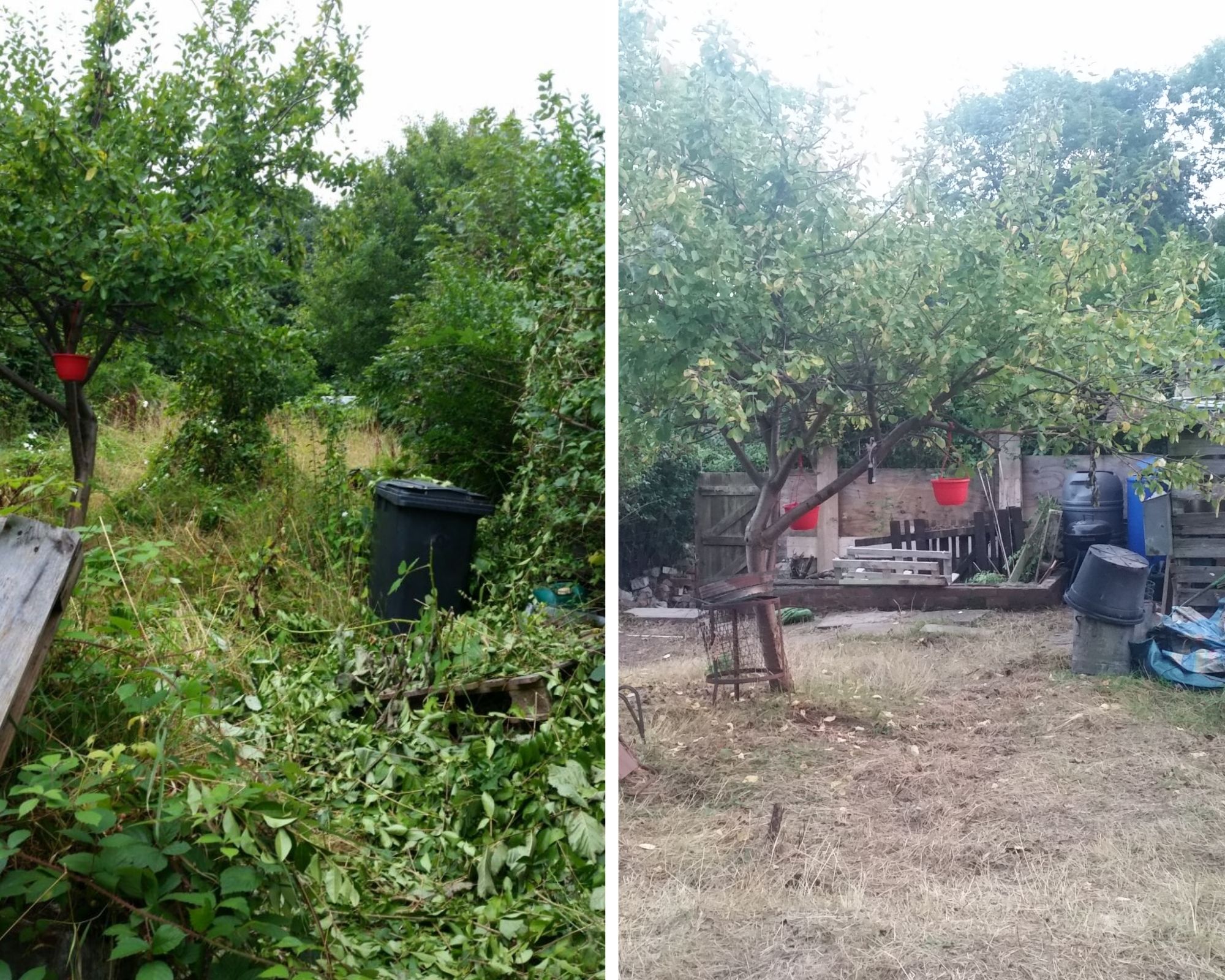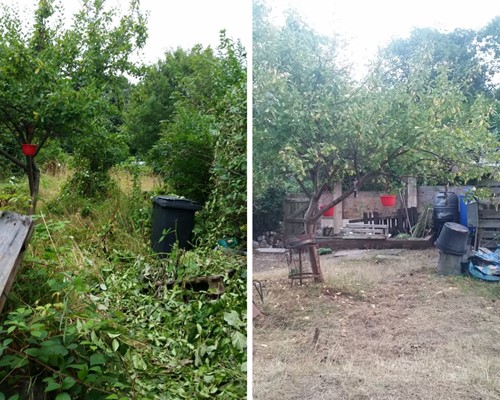 A before and after shot of one allotment at Roe Woods
Allotment owner Carolyn Jordin said: "I would like to say how grateful I am for the work the Community Payback team have been doing on site.
"When I first visited the site to view my allotment, the boundary hedges everywhere were at least 15 feet high, my own plot included. The team have been cutting down hedges to make them a more manageable height. I personally wouldn't have been able to do this job by myself on my own plot.
"The team have always been really friendly and helpful. I think the scheme seems to have worked really well and is a brilliant contribution to the local allotment community."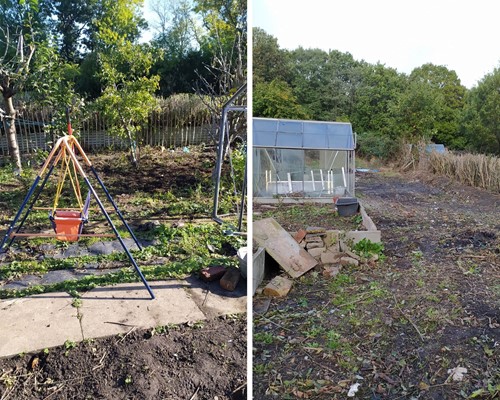 Cleared out allotments at Roe Woods
Allotment owner Katie Challis said: "I got offered the allotment at the end of summer and it was really intensely overgrown with brambles and thistles, growing up to my shoulder height. The crew cut this right back so I could get on with clearing and familiarising myself with the allotment much more easily.
"As a single mum, I'm grateful for any minimal-fuss help that saves time, especially in an environment I'm trying to make toddler-friendly. I really appreciate them taking on this physical work."
Councillor Alison Teal, Executive Member for Sustainable Neighbourhoods, Wellbeing, Parks and Leisure, said: "It is fantastic to see the hard work and dedication of the Community Payback team has helped to get many of Sheffield's vacant plots back to usable condition.
"Having the team working on Roe Woods has been a huge help and enabled people to get off the waiting list and onto plots to get growing. I would like to say thank you to those who have worked to get the allotments back up and running."
Other stories you might like