Consultation to shape sport and leisure in Sheffield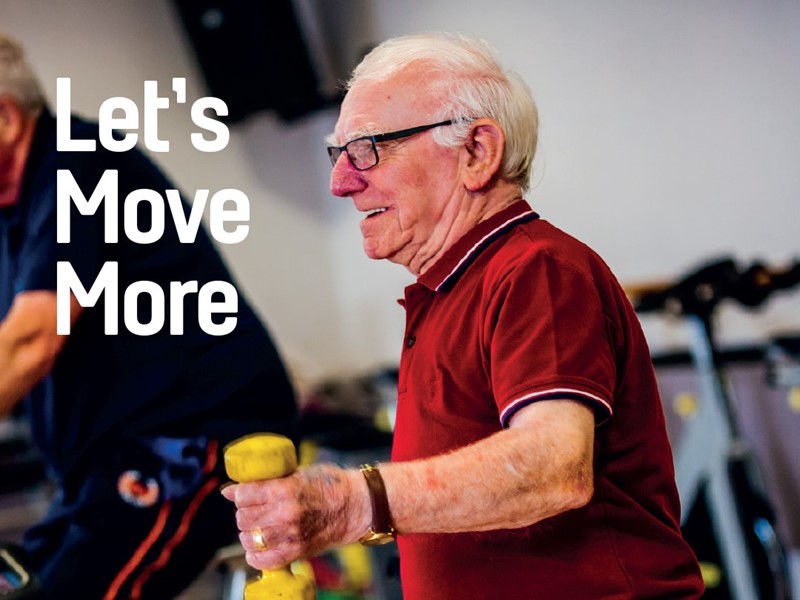 Local people can now have their say to help reshape the city's public sport and leisure facilities and services.
Delivering the outcomes in Sheffield's Move More plan and Sheffield City Council's wider strategic priorities, the work aims to ensure that indoor and outdoor sport and leisure facilities and services are modern, welcoming and inclusive; creating opportunities to encourage more people to be more active, more often.
The consultation, which opened this week, focuses on people's current views on sport, leisure and physical activity, the impact of the pandemic, and what would help them to be more active. Feedback is needed from people in all areas of the city with specific groups also being consulted to ensure inclusivity, equality and accessibility.
The launch of the consultation follows the decision to invest  £100 million into Sheffield's leisure and entertainment facilities, which was approved during the council's Cooperative Executive meeting in November. The investment will improve the quality, accessibility and customer experience of leisure and entertainment facilities in the city, leading to better health and wellbeing and placing Sheffield at the front and centre of sport, physical activity, leisure, and wellbeing in the UK.
Sheffield City Council has commissioned SLC, Proper Active and Sheffield Hallam University's Sport Industry Research Group to work alongside our Sport, Leisure & Health Team to deliver the consultation, ensuring that minority groups and those who face barriers to accessing leisure activities are represented. This includes local community and activity groups for young people, women, BAME communities, LGBTQ+ communities and disability groups.
Councillor Terry Fox, Leader of Sheffield City Council, said: "We're investing significantly into the future of Sheffield's leisure and entertainment facilities and it's important that we get this right. We're putting Sheffield and our people first, so it's essential that they are at the heart of this process.
"Sheffield is a proud city of sport with a rich history and legacy, but we are not complacent, we know we have to keep moving and improving to maintain this standard and reputation, to keep attracting the best in elite sport, and to keep our residents engaged and inspired to be more active.
"This is your Sheffield so please have your say, tell us what you want and together we can deliver facilities and services that lead to a healthier, happier city."
Councillor Alison Teal, Executive Member for Parks, Wellbeing and Leisure at Sheffield City Council, said: "We know the positive impact that being active has on physical and mental wellbeing, and we know the importance of good quality, accessible facilities in terms of encouraging this.
"We have a fantastic opportunity to create a leisure offer that is modern, welcoming and fit for our city's future – a future where our residents can feel confident that their needs are met without having to worry about overcoming barriers."
Complete the survey now online.
Consultation on sport and leisure will close on Sunday 6 February. 
Online focus groups
People  can also get involved in online focus groups in each Local Area Committee (LAC) area. These will be held 6.00-7.30pm on the following dates:
| | |
| --- | --- |
| Central | Mon 17 January 2022 |
| South-East | Wed 19 January 2022 |
| North | Thurs 20 January 2022 |
| East | Mon 24 January 2022 |
| North East | Wed 26 January 2022 |
| South | Thurs 27 January 2022 |
| South-West | Mon 31 January 2022 |
Anyone interested in getting involved in a focus group in your LAC area, please email sportsleisureandhealthteam@sheffield.gov.uk
City centre consultation
Alongside the leisure review consultation, we are also consulting on the future of Sheffield city centre. This includes plans based around key themes of employment opportunities, business growth, leisure, office space, housing and green space, and some of those findings will contribute to the feedback we're gathering into what local people want from leisure and entertainment in Sheffield.
View the city centre plans and provide comments online, or contact by email at info@ourcitycentre-shf.com or by calling 0808 1965105.
Other stories you might like