Coronavirus Helpline takes 20,000th call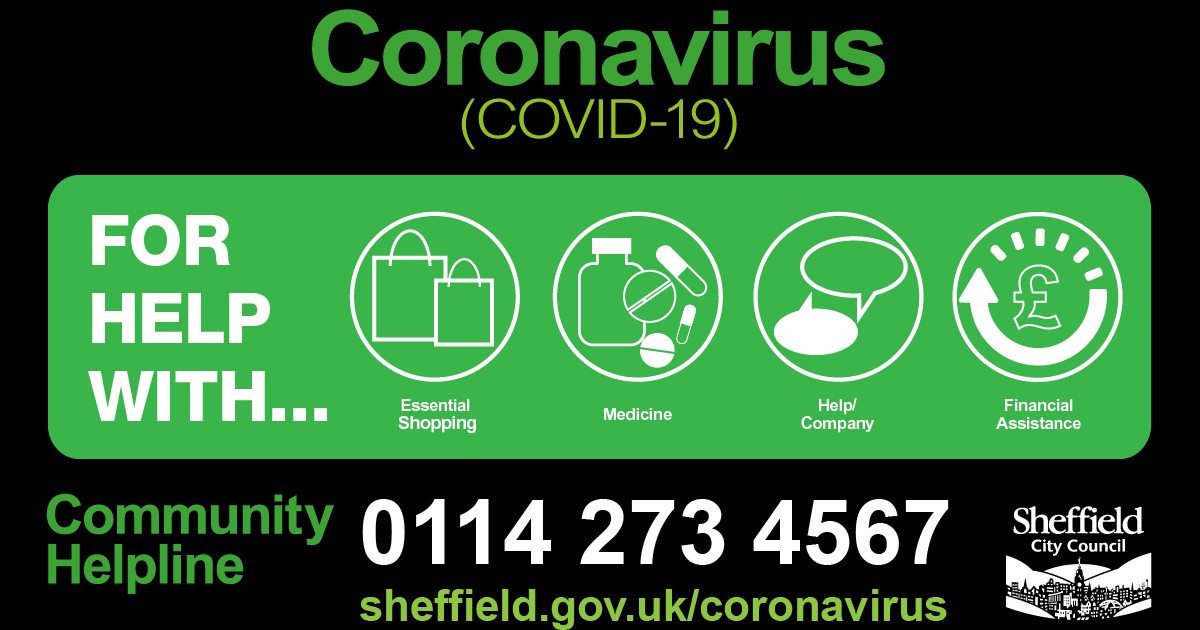 Sheffield's Coronavirus Community Support Helpline has reached a major milestone after taking is 20,000th call since opening in March last year.
The helpline, set up by Sheffield City Council in response to the Coronavirus crisis, provides vital support to people from across the city with a wide range of assistance relating to the current pandemic. The helpline team work closely with other Council teams and with voluntary sector organisations to help meet people's needs, from answering general virus-related enquiries, to ensuring that people who are self-isolating with no food in their house have access to shopping facilities and food banks, and arranging the collection and delivery of medication. The helpline has also played a major part in helping to ensure that those feeling isolated have someone they can talk to via its befriending service.
Explaining the nature of the support on offer, one Advisor said,
"I had a gentleman referred to me who was without any money, food, gas or electric over the Christmas period. Due to food banks being closed, one of the team volunteered to go out and get food for him and his partner, who both had underlying health conditions. We also recommended he speak to his energy provider to get a credit due to his circumstances, which he subsequently got".
Cllr Terry Fox, Deputy Leader of the Council and Cabinet Member for Finance and Resources said,
"I am enormously proud of the all the work that has gone into supporting our most vulnerable residents through this much-needed helpline.
"Call handlers are often responding to some of the most vulnerable people in really challenging circumstances and it is testament to the effort, dedication and selflessness of the staff who are delivering this service that we have been able to help our local community in over 20,000 cases.
"This has been an extremely challenging time for everyone, and I would like to give my deepest thanks to each and every person involved.
"The helpline remains open so if you or anyone you know needs support through this difficult time, please contact us on 0114 2734567."
The Council's Coronavirus Community Support Helpline is open between 8.45 a.m. and 4.45 p.m, 7 days a week. Please call (0114) 2734567.
Other stories you might like