Council housing and our plans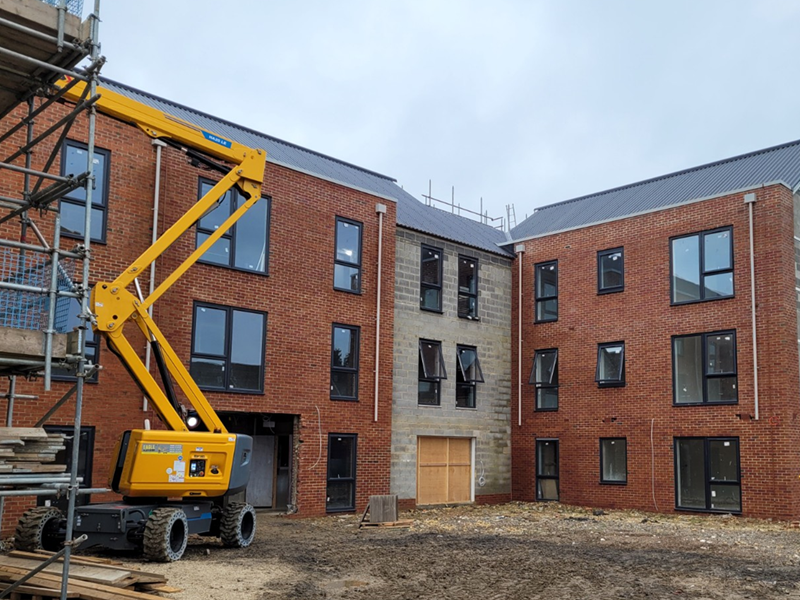 Sheffield City Council's plans for council housing over the next 5 years will focus on continuing to build more houses in the city, maintaining and improving tenants homes and improving energy efficiency.
£310 million will be spent on major improvements to existing council homes on top of the £40 million that is spent on day to day council house repairs each year. A further £339m will be spent increasing the supply of new homes, £650 million in total.  
This £650 million will be the largest Council Housing investment programme the city will have seen since the national Decent Homes Programme and will also create thousands of apprenticeships and employment opportunities for the city.
We have already increased the number and variety of homes available in Sheffield and introduced the council's first new Independent Living Housing Scheme for older people. While these schemes continue, we have also set out some of our key priorities for the next five years.
These include investing £53 million in carbon reduction measures, looking in detail at how repairs and our repairs backlog is managed as a result of Covid, improving how we work with other council services, investing in fire safety improvements, engaging with tenants and focussing on providing quality customer services for all of our tenants and residents.
Stock increase programme
The 'stock increase programme', which will increase the number and different types of homes available, will see the building of 3,100 new homes by 2028/29. The council is a major contributor to delivering the affordable housing shortfall and its key that it continues to make progress and deliver in full:
732 new homes have been built, a mixture of homes purchased on the open market and new homes built or purchased 'off plan'
221 new homes are under construction and scheduled to be completed by Summer 2022
762 homes on 8 sites are currently being planned and will include new supported accommodation units
Independent Living Housing scheme
The council's first new Independent Living Housing scheme, the 'Older Persons Independent Living with Care' scheme is also underway in Parson Cross (Buchanan Green) and will be ready in Spring 2022. New Older Persons Independent Living Schemes in the south and southeast of the city at Hemsworth and Newstead are also planned. Both schemes will improve the choice and type of homes available for older people.
8 new learning disabilities accommodation units were completed in September 2021
A further 8 units will be delivered as part of the Buchanan Green scheme in Spring 2022
This major investment into our homes will also see:
6,000 homes benefit from new roofing
18 of our high rise council homes receive new roofs and additional insulation
Over 1,900 homes will benefit from heating replacement
Our priorities
One of the biggest priorities for the council is to outline how the repairs backlog and impact of Covid on services will be managed. New and improved ways of working will be looked at as part of the 'better repairs' project to deliver a better repairs service to tenants.
A key priority in the plans for 2022/23 is to resume providing the services that were affected safely, increase front line service activity, tackle tenancy breaches and issues that are having a negative impact on council tenancies and estates. We will look to take a more pro-active and multi-tenure approach to dealing with tenancy management issues within our neighbourhoods.
Better partnership working with other council services in our neighbourhoods and estates is also planned, so that tenancy and estate related issues can be managed more efficiently. Estates and neighbourhoods need to be places where tenants feel comfortable and where they want to live.
Going forward
There are planned improvements to the frontline services that tenants receive, with a focus on quality customer service, plans to invest in fire safety and IT for council housing systems as well as options for how council housing can contribute to reducing climate change - part of Sheffield's ambition of net-zero by 2030.
The 5 year investment programme will support bringing all council homes up to EPC level C. Currently around 6,900 homes don't meet energy efficient levels.
Continued work with Government to submit funding bids for green grants will be the focus too, when they become available, which will help us to reduce costs.
The plan also outlines how the council will develop apprenticeships, employment and training opportunities to create a workforce representative of housing communities across the city.
Tenants will be asked for their views and opinions on plans to charge for enhanced services and about introducing cost recovery for some repair and housing management activities. Council house rents and garage rents will be increased in line with the Regulator of Social Housing's Rent Standard and burglar alarm charges, temporary accommodation and furnished accommodation charges will be increased by the rate of inflation this year, if the plan is approved.
There will be an increase in community heating charges at a time when the energy market is seeing significant turbulence and increases in prices. The increase to the community heating charge is estimated based on the likely total charge from suppliers and the forecast usage over the next 12 months.
At the Council's Cooperative Executive meeting today, councillors approved all of the recommendations in the plan, known as the Housing Revenue Account Business Plan.
Councillor Paul Wood, Executive Member for Housing, Roads and Waste Management, said: "We are well underway to see 3,100 new council homes by 2039 and we're making sure that there are more houses of the right type and in the right places. We're on target with this building work and the planning that goes with it and this is really good news.
"We know housing repairs is a big issue. We're committed to getting this right and delivering for tenants and as part of our 'better repairs project' we will tackle the backlog, which was largely driven by the impacts of the pandemic. The climate emergency is a big issue and our plan is responding accordingly, by providing better energy efficiency, making homes warmer and keeping bills down.
"One of our challenges is the huge increase in energy bills which will have both an impact on the community heating charge and on all tenants because of the increases in costs from energy suppliers. In response, we have increased the council's HRA hardship fund to support our most vulnerable households affected by inflationary increases.
"It's so important for people to keep safe and warm for health and wellbeing, so we will do what we can to address the struggles that many families in the city will face due to these energy increases."
Read more about the plan here and if anyone has any questions they can ask by contacting getinvolved@sheffield.gov.uk  
Other stories you might like