Council leaders call for Government action over Liberty Steel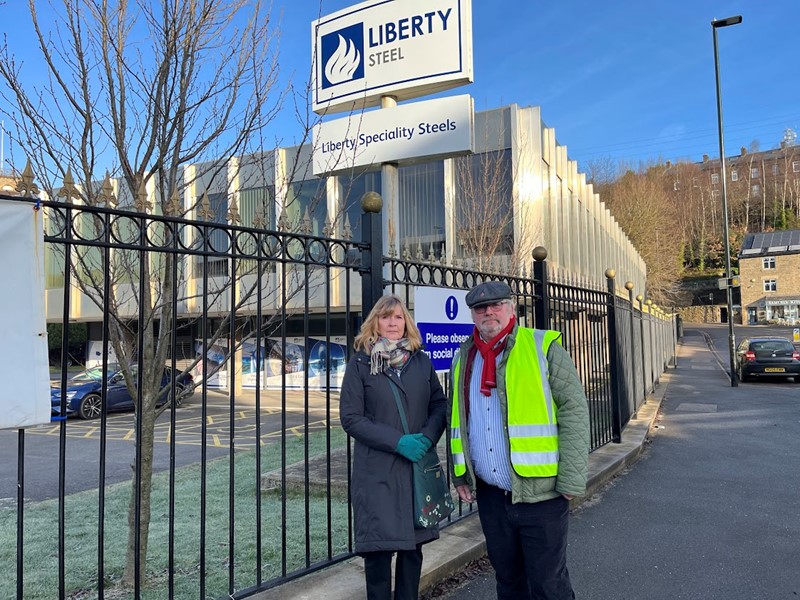 Sheffield City Council leader Cllr Terry Fox and deputy Leader Cllr Julie Grocutt have today called for Government action over the growing concerns about the future of Liberty Steel.
Liberty Steel has a key site in Stocksbridge which is an important part of the local economy – during a ward visit today the leader and deputy added their calls for the Government to step in and ensure the steelworks can continue to operate.
It was reported yesterday that HMRC is issuing winding up orders on Liberty Steel, causing uncertainty for the future of hundreds of jobs in Stocksbridge and Rotherham. Around 700 people are employed at the Stocksbridge plant.
The steelworks has been part of the town's history since the 1840s and is the home of the paragon umbrella frame. Its highly specialised products supply the aerospace industry as well as oil and gas.
Cllr Julie Grocutt, who represents the Stocksbridge and Upper Don Ward, said: "This is a devastating time for all the people who work at the steelworks, for their families and indeed for the whole town.
"The steelworks is a such an important part of our town we really need to secure its future.  We have called for the Government to protect this site before, and we really need that support more than ever to protect this hugely important local asset."
Cllr Fox was visiting Stocksbridge as part of a fact-finding visit in the town to discuss local issues as well as the £24.1 million Town's Fund Investment which Stocksbridge is to benefit from.
Other stories you might like