Council responds to snow across city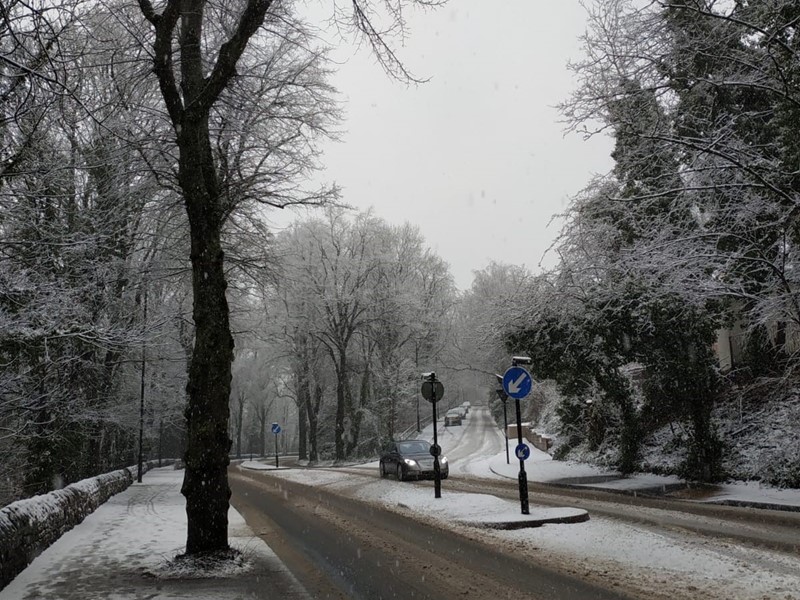 As a result of heavy snowfall through the day yesterday, the council and its partners are continuing to work across the city to ensure the safety of those making essential journeys.
Rain started in the early hours of the morning on Thursday 14th followed by heavy snowfall throughout much of the day yesterday.
With key workers, schoolchildren and people attending vaccination appointments amongst those needing to make essential journeys, the council worked around the clock to keep the city moving, supporting those who needed it the most.
Extra teams were brought in to help grit all hospital grounds plus Covid testing and vaccination sites whilst the gritting vehicles helped to keep main routes clear.
Whilst the snow has now stopped, icy temperatures are expected overnight and into tomorrow, with sleet and possibly some further snow showers currently in the forecast.
Cabinet member for Environment, Climate Change and Street Scene, Councillor Mark Jones said:
"Following heavy snowfall yesterday, our partners have been out battling difficult conditions to try and keep our streets open and helping those who need to make essential journeys to do so safely. We should all only be travelling if it is essential, to help reduce the spread of Covid 19 and protect our NHS.
"We are working hard to ensure that those needing to make essential journeys, such as getting vaccinated against Covid-19 or those who need to get food to feed themselves and their family, can do so.
"Yet again our citizens have supported one another and acted responsibly. I would like to take this opportunity to thank everyone for their patience and especially thank Amey and Veolia for trying to keep our streets clean and get our bins collected during difficult conditions. We will work hard to catch-up on missed bin collections and resume a normal service as soon as possible.
"I'd like to wish everyone well, remind people to keep safe and only travel if absolutely necessary at this immensely challenging time."
The council's highways contactor, Streets Ahead will be monitoring the forecast closely over the next few days, treating the roads accordingly should freezing conditions return.
Veolia are also working around the clock to collect bins after collections were suspended yesterday. For the latest information on bin collections visit the service alerts page.  
For updates on the roads in Sheffield follow Streets Ahead on Twitter.
For more information about gritting routes and grit bin locations, visit: www.sheffield.gov.uk/winter
Other stories you might like