Councillor Bob Johnson elected Leader of Sheffield City Council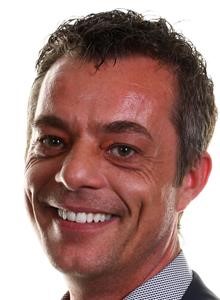 Councillor Bob Johnson was today, officially elected the Leader of Sheffield City Council.
Formerly the Cabinet Member for Transport and Development, Bob will move into the new role of Leader from January 6, replacing Councillor Julie Dore.
Councillor Bob Johnson, Leader of Sheffield City said:
"I am delighted to be the new Leader of Sheffield City Council and am completely honoured to hold this position, leading the city I have grown up in and admired my whole life.
"I'm under no illusion that I have a big job ahead of me – we are in the middle of a pandemic and the local authority plays a major part in looking after residents, ensuring that everyone, particularly the most vulnerable in the city are looked after, businesses are supported and critical services can continue to operate.
"Tough times lie ahead, and I will make sure to do my utmost to protect our city through the next stages of this pandemic.
"I am feeling excited about the future and believe that Sheffield has huge potential, and I am wholly committed to maximising on what we have to offer.
"Over the next few months, I am looking forward to working with the people of Sheffield to understand what they want to see from their local authority, and I can't wait to put things into action.
"I want to end by thanking Cllr Julie Dore for all she has done for Sheffield, through years of austerity and most recently leading the city through this pandemic."
Other stories you might like