Countdown to Rugby League World Cup is on!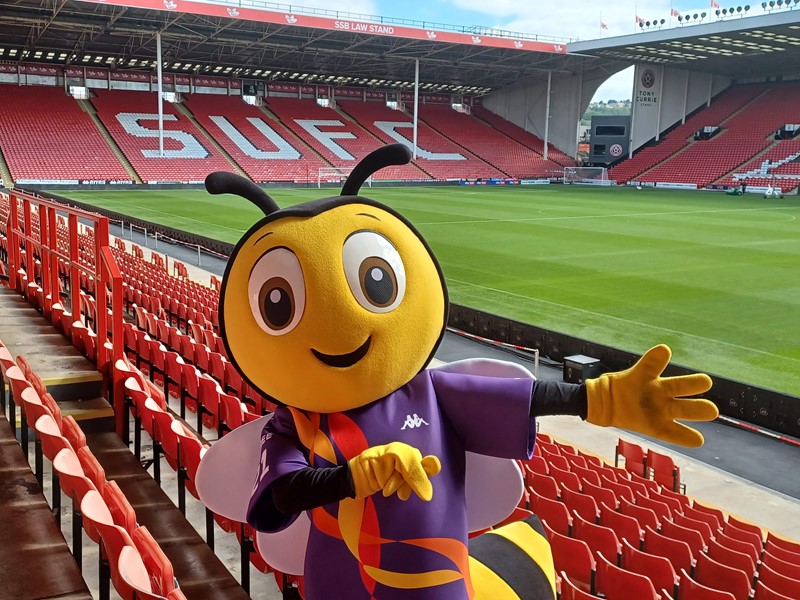 The Rugby League World Cup 2021 is coming to Sheffield this October and November.
Sheffield is all set to be part of the biggest, best, most attended and viewed Rugby League World Cup ever by hosting an England men's group game at Bramall Lane and eight wheelchair games at the English Institute of Sport Sheffield.
The tournament includes 61 matches held during October and November 2022, will be watched by millions of people across the world and will be one of the most inclusive and diverse events ever hosted in England with men's, women's and wheelchair Rugby League all taking place in the same tournament.
Sheffield fixtures include the England v Greece men's game at Bramall Lane on Saturday 29 October, and 8 wheelchair matches, including the semi-final double header, at EIS Sheffield between Monday 7 November and Sunday 13 November.
Tickets and hospitality for RLWC2021 are on general sale so book your tickets now. 
Legacy
As well as the city's significant role in the tournament, Sheffield will also have opportunities to be involved in the RFL's diverse Inspiration legacy programme that will benefit our communities and bring opportunities in rugby to all. 
Part of the commitment to invest in grass roots Rugby League, the CreatedBy small grants programme supported almost 200 projects nationwide including Sheffield Eagles Foundation who received more than £16,000 to fund their new Wheelchair Rugby League activity and get more people playing at grassroots level in Sheffield.
Schools
The RLWC2021 Education hub provides a fantastic opportunity to inspire and embrace the power of sport.  The hub contains resources to support delivery of rugby league across primary and secondary schools, alongside an array of cross-curricular lesson plans which capture the excitement surrounding this world class sporting event happening here in Sheffield.
Other stories you might like