Covid-19 grants extended for Sheffield businesses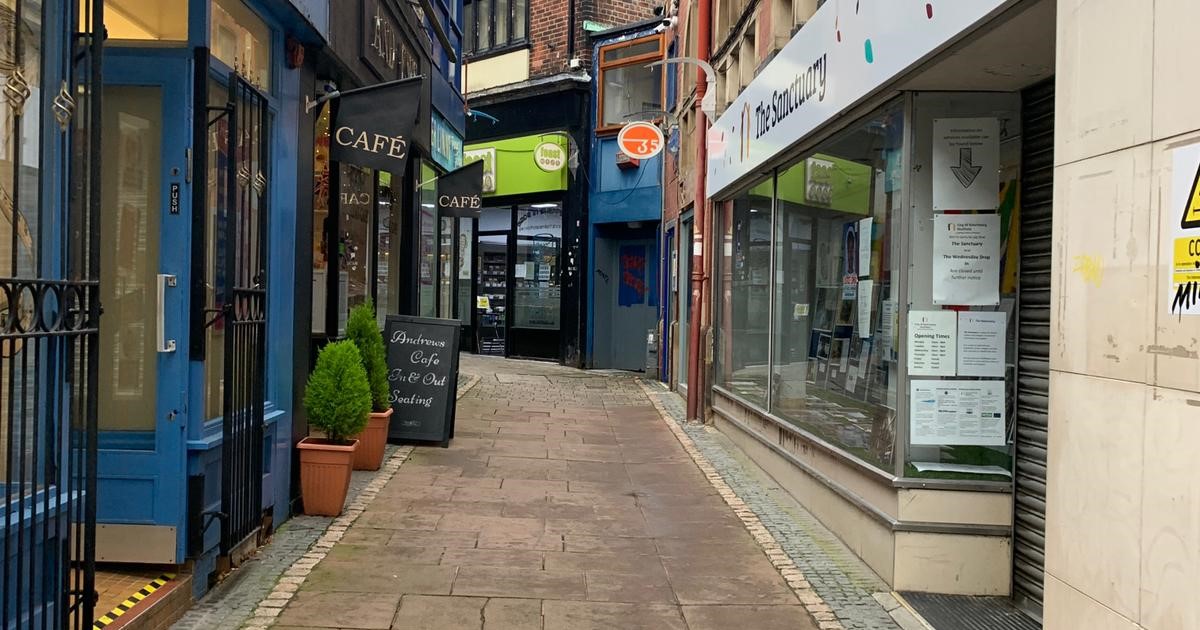 Grants for Sheffield-based businesses closed under the national restrictions have been extended to 31st March to support them through lockdown. The extension will be applied automatically so businesses who have previously been receiving lockdown grants do not need to reapply for this.
The Government has stated that most businesses will remain closed until 12th April at the earliest, so a range of financial support continues to be available for those affected by the Covid-19 pandemic. This includes:
Lockdown Support Grants
Available to both ratepaying and non-ratepaying businesses who have been forced to close in local restrictions (T2/T3) or national lockdown since 14th October 2020.
Supply Chain Business Support grant
A grant for businesses based in Sheffield who supply hospitality, accommodation, leisure and entertainment sectors with goods or services.
Essential Open Business Support Grant
Support for businesses with fixed costs that have been allowed to stay open under the most recent lockdown that started on 5th January 2021. The primary activity of the business must be the sale of goods and services on a face-to-face basis.
Self Employed and Small Business Grants
These grants are available to businesses who have low fixed property costs of £1500 or less, or those with no fixed property costs, such as self-employed businesses who are home-based. They must operate in, or supply to, a sector forced to close since 14 Oct 2020.
All eligible businesses who haven't previously received grants are encouraged to apply for the grants relevant to them by 31st March to ensure they receive the maximum amount of funding available. More information on the grants and the online application forms can be found on the Sheffield City Council website, here.
Councillor Mazher Iqbal, Cabinet Member for Business and Investment at Sheffield City Council, said:
"It's so important that as we enter another month in lockdown we ensure that businesses continue to have access to the right support to sustain them until our economy begins to reopen. So far throughout the pandemic we have distributed millions of grants to businesses and we are now one of the best-performing regions for the value of the most recent grants we have allocated. However, we know that we can't be complacent in this and will continue to work hard to provide grants quickly and efficiently, as well as support and advice to those businesses that need it.

"As we move towards initiating plans to support Sheffield's recovery from Covid-19 we will continue to work with local businesses and our partners in the city to develop schemes that will help ensure that businesses are best-placed to begin trading again in the coming months, when we hope to see our fantastic mix of shops, pubs, bars and restaurants thriving again."
Sarah Roe, Sheffield Therapy Centre, said:
"I was really surprised to learn that we were eligible for a Covid Business Support Grant but thanks to Esther Morrison, an Information Officer, at Sheffield City Council who encouraged me to apply, we gained some financial support last week. The process could not have been more easy and I'd really urge other small businesses to apply as this help could be a real lifeline and the difference between staying open long term and protecting local jobs."
The Government confirmed in its Spring Budget that 'Restart Grants' will be made available to businesses who have been forced to close in lockdown, to assist them in reopening in the coming months. Grants of up to £6,000 per premises will be available for non-essential retail businesses and up to £18,000 per premises for hospitality, accommodation, leisure, personal care and gym businesses. The grants will give businesses the cash certainty they need to plan ahead and safely relaunch and we will be making these payments to eligible businesses as soon as possible.
As well as business grant funding, The Council also offers a wide range of free business workshops and training sessions to support both established businesses and start-ups, including topics such as how to maximise social media during lockdown.
For guidance and advice on the support available, please contact Business Sheffield's team of advisors on 0114 224 5000 or email businesssheffield@sheffield.gov.uk.
For the latest up to date information, please sign up to Sheffield City Council's email alert service here and follow Business Sheffield and Sheffield City Council's social media channels.
Other stories you might like