Culture Projects are the "Shot In Arm" Needed for Recovery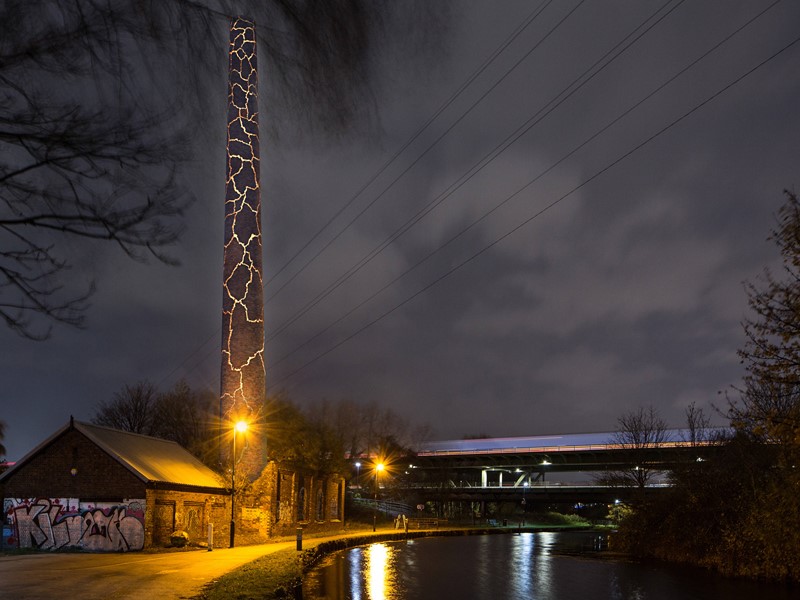 Culture is the shot in the arm which could help the UK out of the economic turmoil caused by the covid pandemic, say business leaders and politicians.

Although the social, economic and cultural effects of the pandemic will be felt for many years, culture has the opportunity to become a great healer say members of Sheffield Culture Collective, a public private partnership formed in 2019 in response to a national enquiry into how cities can use culture to drive growth and create a stronger and fairer society.
"Culture could be a tonic - the shot in the arm to boost the economy, address inequality and promote social wellbeing," says Dame Julie Kenny, Chair of Sheffield Culture Collective.

"It is crucial to how we recovery from the pandemic. Culture contributes to healthy and sustainable communities and helps give cities and towns a rich identity.

"Art, culture and heritage delivers an enormous benefit to the economy and to how we live our lives. We must use this opportunity to redefine how culture is valued and funded."

Dame Julie spoke as Sheffield Culture Collective launched its first ever strategy for how culture can unlock Sheffield's untapped economic and social potential.

"By working in partnership across the public and private sector we can systematically address problems and inequality," she added.

"We can unleash Sheffield's untapped potential and benefit culture at every level in the city."

The Culture Collective has spotlighted the delivery of four pivotal arts projects which could become the north's cultural crown jewels.

S1 Artspace at the globally renowned Park Hill Estate will be a new national flagship for arts, culture and heritage at the largest listed structure in Europe.

The Graves Gallery and Central Library, first opened in 1934, has the potential to be recognised as one of the UK's leading art museums.

Harmony Works, a partnership of education and music organisations, led by Sheffield City Council, delivering music education to 176 schools and 74,000 children across Sheffield and the City Region, will be a permanent home for music education in the city.

Finally, but with no less potential, the Tinsley Art Project will be a public art trail inspired by Sheffield's rich cultural heritage.

These projects form a strand of the Culture Collective's work and are recognized by the ensemble as having the potential to begin to transform Sheffield's cultural offering, make culture accessible to a new audience and support the economic recovery of our city.

The group, which also included politicians and academics, is calling for funding to be levelled up.

Total investment in South Yorkshire is less than other Combined Authorities and other areas – at just over £20m or £15/person.
West Yorkshire receives £47/person and Greater Manchester receives £38/person. [1]
According to a report published in summer 2020[2], culture has significant wider economic and social benefits including supporting tourism, creative industries, health, education, community and individual wellbeing.

These contribute at least a further £170m to the local economy and £1.2bn in individual wellbeing.

The unique public/private sector approach of Sheffield Culture Collective (known as a Cultural Compact) has drawn praise from Sir Nicholas Serota, Chairman of Arts Council England.

"Cultural Compacts represent a new form of partnership in developing community identity and the potential of 'place'," he said.

"They have a special role in supporting recovery from the pandemic and I congratulate Sheffield Culture Collective on leading the way by publishing a Strategy for Sheffield that places creativity and culture at its heart."

Sheffield Property Association, the collective voice for property in Sheffield, has played a key role in the strategic development and today (Thursday June 17) helped launch the Sheffield: A Time To Thrive strategy with senior representatives from the Council, Sheffield City Region and Arts Council England.

Martin McKervey, chairman of the SPA, said: "Successful places are not solely defined by their economic output. What's equally important is quality of life and vibrancy.

"Culture needs to be at the heart of our region's growth agenda and by working together, we can bring about sustainable and inclusive growth."

Kim Streets, Chief Executive Sheffield Museums Trust, said: "Extraordinary art, heritage and culture is everywhere in this city; it's a place where creativity and innovation are nurtured and where people want to be. 

"It's often said that our cultural sector punches above its weight doing amazing things on a shoestring yet with the right level of investment there is potential to do so much more and better. 

"It's great to see the Collective working collaboratively to profile Sheffield's ambition nationally, advocate for investment, and support an environment where the power of art, heritage and culture has a transformative role in shaping our city's future.'

Coun Terry Fox, Leader of Sheffield City Council, added: "Our immediate, and possibly long-term future, will be profoundly shaped by the covid pandemic.

"How we respond is key and with Sheffield's thriving and creative cultural sectors our response offers us many opportunities. The prioritised projects will undoubtedly shape Sheffield's future and strengthen our identity as one of the north's cultural hotspots."

Professor Vanessa Toulmin, Director of City and Culture at the University of Sheffield, said: "We are delighted to be part of this partnership to bring cultural vibrancy to Sheffield particularly in the city's key cultural strengths of music and art.

"The UK Research and Innovation (UKRI) funded research we are undertaking into how the pandemic has affected the region's cultural and creative industries is providing the vital evidence to support the Culture Collective's plans and we look forward to bringing our reputation for delivery to supporting the 'shot in the arm' needed for recovery."
Other stories you might like