Dame Andrea Leadsom visits trailblazing Sheffield Family Hubs supporting families in the community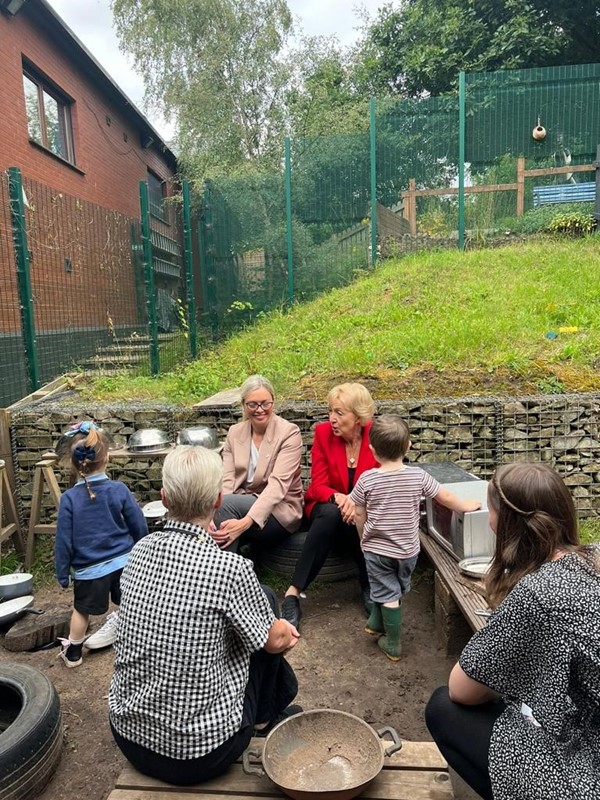 Yesterday, Dame Andrea Leadsom, the Government's Early Years Advisor, visited Family Hubs in Sheffield, to see how we have developed the Family Hub & Start for life programme as a trailblazer across the city.
Sheffield's Start for Life services showcased the successes and ambitions of the programme whilst highlighting the number of services on offer to families.
Dame Andrea got to see the incredible work happening in Sheffield, including perinatal and infant mental health and infant feeding initiatives. She began the visit at the Meadow Family Hub community network centre in Shirecliffe. She met with parents in the parent carer panel, followed by a tour around Sheffield Hallam University's early years research centre within the Meadow nursery space. She then travelled across the city to Darnall Family Hub to engage with health partners, experiencing a baby massage session with new parents & their babies.
Councillor Richard Williams, Chair of the Community, Parks and Leisure Committee at Sheffield City Council, said: "Family Hubs are an integral part of the community and support families with a variety of help.
"The hubs offer a range of services, including early years prevention services, infant feeding support and advice, antenatal support and advice and baby massage, as Dame Andrea Leadsom has experienced today, amongst many other things.
"Speaking with parents today to understand the benefit of the hubs has been inspiring, and a reminder of how important support within the community is.
"It has been fantastic to show Dame Andrea just how passionate the Council are in providing community support to parents, carers and young residents, and seeing the huge impact this has on the day-to-day wellbeing of families."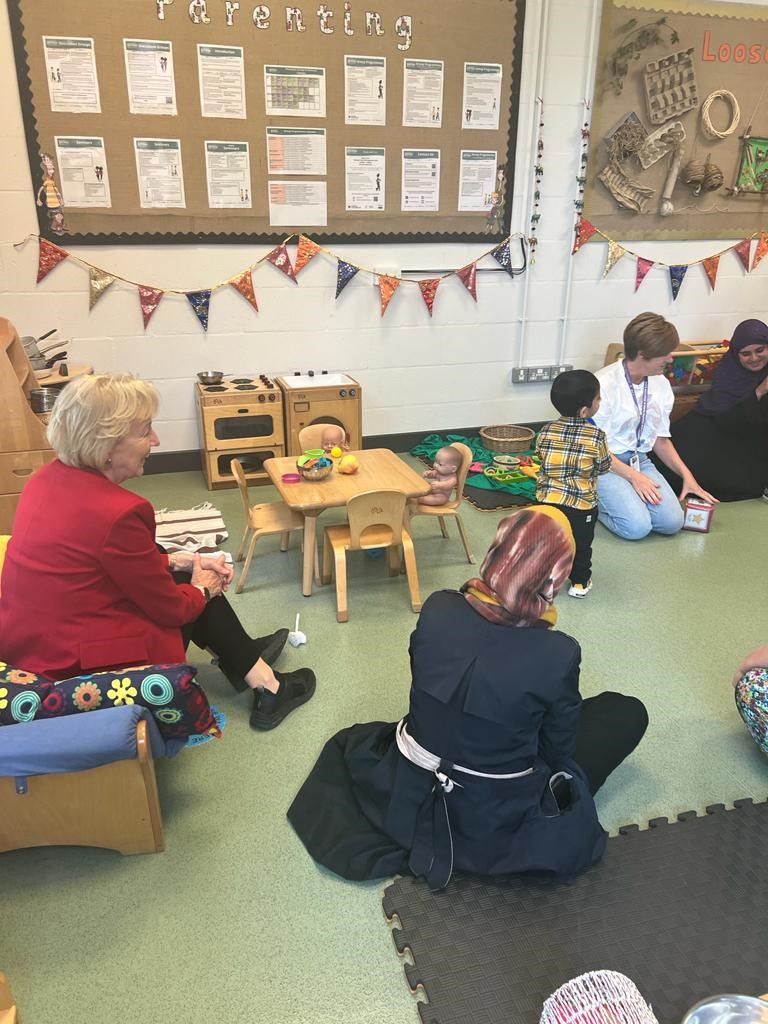 Dame Andrea is visiting all 14 trailblazers across the country to see how each area is supporting families in their communities. The programme will see 75 areas benefiting from a £300million investment up to 2025 which will see thousands of families gain crucial support via their family hub.
Dame Andrea was appointed the government's Early Years Health Adviser in 2020 and oversees the Start for Life elements of the joint Family Hubs and Start for Life programme.
More information on Family Hubs.
What you can access at a Family Hub:
Activities for children and families
Home Learning activities and ideas for children under 5
Baby Massage courses
Infant Feeding Support & advice
Parenting Support (including support for separating and separated parents)
Reducing Parental Conflict advice and information
Speech and Language support
Community outreach
Antenatal support and guidance
Maternity support and Health Visiting information and guidance
Cost of living support and advice
Signposting to housing advice and support
Signposting to all the services below
Nutrition advice
Oral Health guidance and information
Employment support and advice
Mental Health support
SEND Support and services
Stop smoking support.
Youth services