Dementia help and support highlighted in May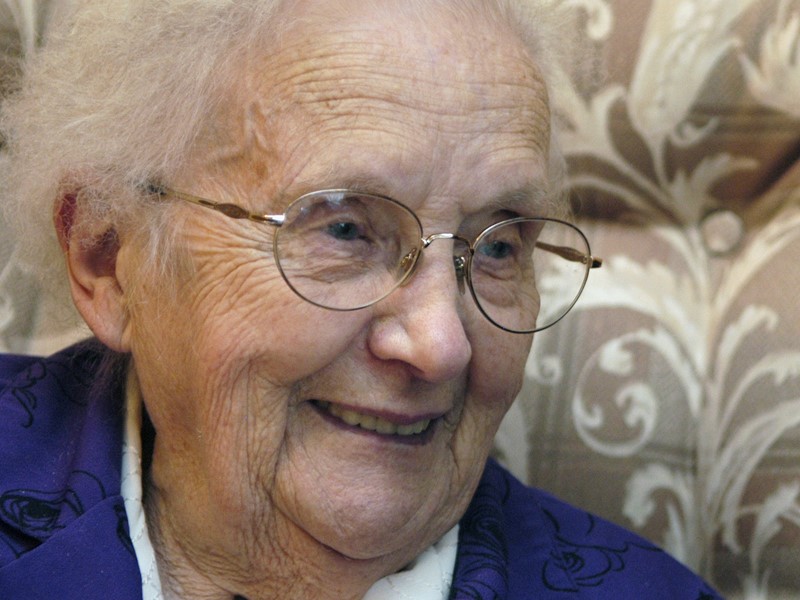 May is Dementia friendly month in Sheffield in and we're highlighting the community help and support that's available in the city for people with dementia and their families.  There are an estimated 7,000 people aged over 65 living with dementia in Sheffield, as well as smaller numbers of people with early onset dementia.
The national Dementia Action Week will take place from the 17 to 23 May, which encourages people to take action to improve the lives of people affected by dementia. As one in three people born in the UK today will go on to develop dementia in our lifetime, there will be one million people living with dementia by 2025 making dementia care one of the greatest challenges facing our society.
Partners across the city are working together to provide what's needed to action the Sheffield Dementia Strategy; including Sheffield City Council, Sheffield Clinical Commissioning Group (CCG), Age UK Sheffield, Sheffield Teaching Hospitals, Sheffield Health and Social Care (SHSC) and the Alzheimer's Society.
In response to Covid, Age UK Sheffield's Covid Dementia Support Service saw Age UK Sheffield, Sheffield Carers Centre and People Keeping Well community dementia organisations work together to provide successful and well received support to people with dementia and their families.  
What is the month about?
Sheffield's Dementia Friendly Month provides an opportunity for everyone to think about what they can to do to help people in Sheffield with dementia of all ages and their families to live to their full potential.
If you, or someone you know or care for, is living with dementia or memory loss you can find out more about the local dementia groups, support, information, and advice that is available locally via dementia-trained People Keeping Well community organisations across the whole of Sheffield.  
During the pandemic they've continued to support people through regular telephone calls, sending dementia-friendly activity packs through the post and delivering packs to doorsteps as well as setting up online dementia groups.
25 different dementia-friendly groups are running online in Sheffield, including Memory Cafés, singing groups, gentle exercise classes, dementia carers groups, creative writing, relaxation sessions, groups for men and groups for women, and even a virtual walking group.  Sheffield's new Young Onset Dementia Hub provides relevant support for people with dementia who are under 65 years old.  When it is safe to do so these groups will start meeting again in venues across the city.
Nicola Shearstone, Head of Commissioning for Prevention and Early Intervention at Sheffield City Council said: "For everyone in Sheffield even just learning more about dementia and the small ways they can help will make a big difference.  It is important that people living with dementia can live in a dementia friendly community, where they are understood, respected and supported. By working together we hope to make great strides towards achieving across the whole city."
Free local training and advice
Those who work or volunteer with someone living with dementia or memory loss can access free local training and advice from Dementia Advice Sheffield. Businesses and organisations can find out how to receive support in making venues and the experience of using services dementia friendly from Sheffield Dementia Action Alliance, an organisation working to establish Sheffield as a dementia friendly city. 
It's jointly run alongside Age UK Sheffield, a local charity that shares a passion and ethos about improving the lives of people living with dementia, as well as their carers, friends and families in Sheffield.
What dementia research is telling us
Research shows that 40% of dementia cases could be prevented or delayed by targeting 12 risk factors throughout life , including through a healthy and active lifestyle. A healthy lifestyle can help reduce the risk of developing dementia in older age and it can also help prevent cardiovascular diseases, such as stroke and heart attacks which are themselves risk factors for Alzheimer's disease and vascular dementia (the 2 most common types of dementia).
Taking regular physical exercise is one of the best things that people can do to reduce their risk of getting dementia. There is strong evidence that smoking can increase the risk of dementia and stopping smoking reduces the risk of developing dementia in later life. An estimated 14% of cases of dementia are caused by smoking.
Perhaps many of us are unaware of the strong evidence that unaddressed hearing in mid-life is a risk factor for dementia. Recent research encourages the use of hearing aids and ear protection to protect from high noise levels.
Steve Thomas, GP and Clinical Director for Mental Health, Learning Disability and Dementia at Sheffield NHS Clinical Commissioning Group said: "Dementia is something that will sadly impact nearly all of our lives at some point. During May we're raising awareness and highlighting the importance of things that we can do to help reduce the risk of developing dementia. Making sure that we don't smoke, that we control high blood pressure and cholesterol are just some of the ways we can reduce that risk. Also by sharing information, having conversations and signposting to support available, will help us all to better understand dementia and support the people living with it and their friends and family."
Support and help is available from:
Information about the ways to prevent dementia are below: