England to lockdown from 5 November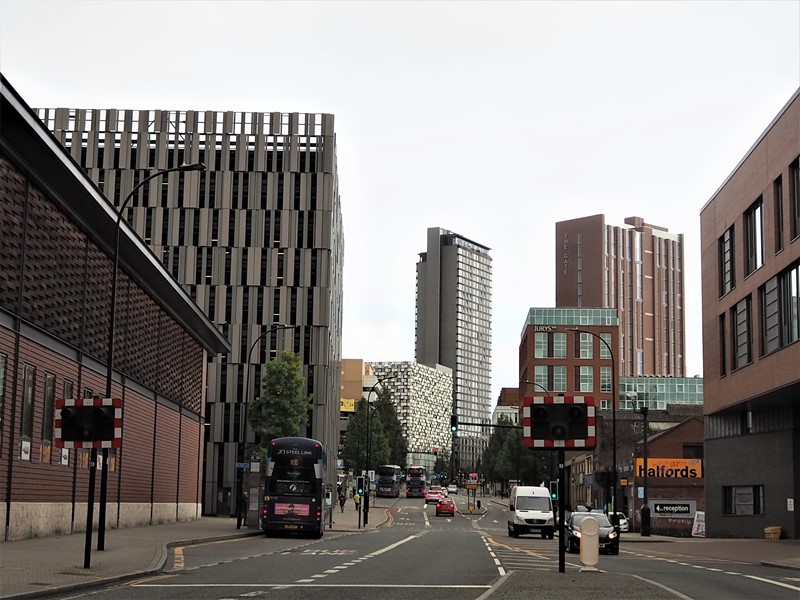 England will enter a full lockdown on Thursday November 5 if approved by MPs on Wednesday.
The measures will be introduced at 00:01 GMT on Thursday and remain in place until Wednesday 2 December.
Councillor Julie Dore, Leader of Sheffield City Council said: "This is a difficult situation for us all to be in but this new restriction is now much needed if we are to save lives and reduce the COVID infection rate in our city.
"There has been a huge amount of work taking place across the city to help those affected and we will continue to do everything we can as a council, working together with our partners, to help you all through this. We must all play our part to save lives and livelihoods.
"We know how hard this will be for people and be assured that we will be speaking with the government to make sure that we get the financial support promised for our city.  Businesses will need financial support to stay in business, retain their employees, and individuals will need financial support to self-isolate and to follow the rules. We'll also continue protecting the vulnerable and checking on those who need extra support to cope with the current situation. We have a community helpline for those who need help with tasks such as shopping, medication and social contact on 0114 273 4567.
"We can do this. We brought our infection rates down in March and we can do it again. We've got to hold our nerve and follow the rules. This has by a long way not been a normal year but if we can all do things right for the next month, we can hope for a Christmas that could be a little closer to normal for us all."
The restrictions will mean that:
People will be told to stay at home except for education, work (if it can't be done from home), exercise and recreation, medical reasons, shopping for food and other essentials, or to care for others.
Households will not be allowed to mix with others indoors, or in private gardens. Individuals can meet one person from outside their household in an outside public space. Outdoor exercise and recreation will be allowed, but gyms will have to close, along with pubs and restaurants.
Takeaways and deliveries can continue but all non-essential shops will have to close. Schools, nurseries, colleges and universities will remain open.   
Support bubbles for people who live alone and households made up of single parents and children can continue. Children will be able to move between homes if their parents are separated.
Hotels will only open for people who have to travel for work. Weddings and civil partnership ceremonies will not be allowed, apart from exceptional circumstances.
Places of worship will generally close but funerals, with a maximum of 30 people attending will be allowed. Workplaces will be asked to stay open if people cannot work from home, including construction and manufacturing.
The Government are advising those who are extremely clinically vulnerable not to go to work if they are unable to work from home.
Face masks must be worn on all public transport and people cannot car share with someone from outside their household or their support bubble unless they can practise social distancing. People who need to use public transport should follow the safer travel guidance.
Full details on the national restrictions are at: https://www.gov.uk/guidance/new-national-restrictions-from-5-november
Businesses wishing to stay informed with the latest updates, should sign up to Sheffield City Council's email alert service here and follow Business Sheffield and Sheffield City Council's social media channels. 
Guidance for businesses is also available on the Sheffield City Council website at: https://www.sheffield.gov.uk/coronavirus-business. Our Business Sheffield Advisors are also on hand to offer advice. Contact them by calling 0114 224 5000 or via email at businesssheffield@sheffield.gov.uk. 
Information about support payments for those who are told to self-isolate by NHS Test and Trace is here: https://sheffnews.com/news/test-and-trace-support-payments-for-residents
After 2 December, the Government expect different regions to return to the tiers system, depending upon the rates of infection.
Other stories you might like