Eurovision unites Sheffield and Ukraine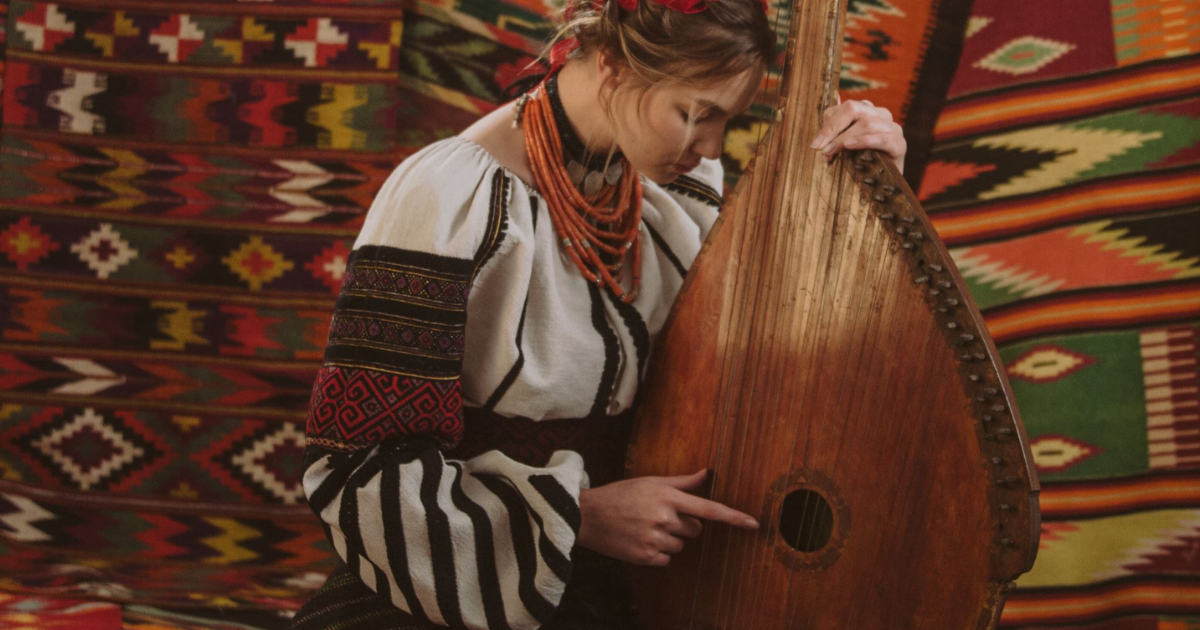 Sheffield and Khmelnytskyi have been twinned since December 2022 and are coming together to celebrate Eurovision, in a show of solidarity as the United Kingdom hosts the Eurovision Song Contest on behalf of last year's winners, Ukraine.
Eurovision is proving to be more than just a party between Sheffield and Ukraine. Once the sparkles have been swept up and the sequins have returned to their wardrobes, the relationship forged between Sheffield and Khmelnytskyi in western Ukraine will be set for many decades to come.   
A delegation of the city's Deputy Mayor, a photo artist, and musicians from Khmelnytskyi will visit Sheffield to reinforce and celebrate the two cities twinning relationship. The visit will include a meeting with senior politicians to continue their plans to work together, continuing to forge a deep-rooted connection between Sheffield and Khmelnytskyi and their citizens. 
Khmelnytskyi's Deputy Mayor Mykola Vavryshchuk will be joined by Oleksandr Savenko, a photographer from Khmelnytskyi, who has created and curated a photo exhibition which features images of Khmelnytskyi which will be on display in the Winter Garden from 10 – 15 May. Whilst in Sheffield, Oleksandr will photograph the city to collect images for a similar exhibition in Ukraine which celebrates Sheffield.
Maryna Krutь, who was born and raised in Khmelnytskyi and came second in the competition to be Ukraine's Eurovision entry for 2023, will also join the delegation. Maryna plays a bandura, a traditional Ukrainian harp and will be doing two very special performances during Sheffield's official Eurovision party, which will take place on Devonshire Green on 13 May.
Kate Martin, Executive Director of City Futures, said: "It is an honour to welcome Deputy Mayor Vavryshchuk and the delegation from Khmelnytskyi to Sheffield. It is a fantastic opportunity to continue our collaboration of what we envisage being a long-standing relationship of mutual respect and support between our two cities.
"The photo exhibition will give Sheffielders the opportunity to discover more about Khmelnytskyi and the photos which will return to Ukraine will give an insight into life here to residents in Khmelnytskyi. 
"Over the past year we have developed a strong connection with the Association of Ukrainians in Great Britain (AUGB) Sheffield branch, which supports Ukrainians leaving for Sheffield since the invasion. They have played a huge part in the making of the special, celebratory Eurovision weekend. With their country still at war, it's been astounding to see their strength, positivity and commitment to putting on a fantastic event here in Sheffield, for their country. 
"Our official Eurovision party will be a brilliant moment to celebrate the coming together of two cities, our united stand with Ukraine and showcase talents from both Sheffield and Khmelnytskyi."
Mykola Vavryshchuk, Deputy Mayor of Khmelnytskyi, said:
"I am very pleased to be in Sheffield again. It is a great honour for me to be here today and represent the city of Khmelnytskyi together with the singer Maryna Krut, her team, and photographer Oleksandr Savenko.
"We have brought with us a piece of Ukraine: Ukrainian songs performed by Marina Krut, and atmospheric pictures by Khmelnytskyi photographer Oleksandr Savenko, which reflect the life of our city, its atmosphere, charm, identity, and above all, its people. All Sheffield residents and guests will be able to visit the photo exhibition of our artist and get to know our city a little better. Subsequently, Khmelnytskyi residents will have a good opportunity to immerse themselves in the life of Sheffield through the photographer's works to get acquainted with your local traditions and the unique British culture in general.
"I am convinced that Eurovision is more than just a song contest. It is an opportunity to establish friendly relations between Ukraine and the UK. Eurovision is an event that unites people from all over the world and countries. Nowadays, the support of all the British people is really impressive during this challenging time for our country. I would like to thank everyone who has extended a helping hand to Ukrainians. You are in our hearts."
All are welcome to join in the celebrations at Sheffield's official Eurovision party, which will feature traditional Ukrainian performances and workshops, a drag show curated by Everybody's Talking About Jamie inspiration Jamie Campbell, and a live broadcast of the Eurovision song contest on a big screen.
Eurovision Party, Sheffield is part-funded by the UK Government through the UK Shared Prosperity Fund. The UK Shared Prosperity Fund is a UK Government programme.  This aims to support people and communities most in need across the UK to pilot programmes and new approaches to prepare for the UK Shared Prosperity Fund.  It invests in skills, community and place, local business, and supporting people into employment.  For more information, click here. 
Other stories you might like