Everybody's Talking About Eurovision: drag show will celebrate LGBT and Ukrainian communities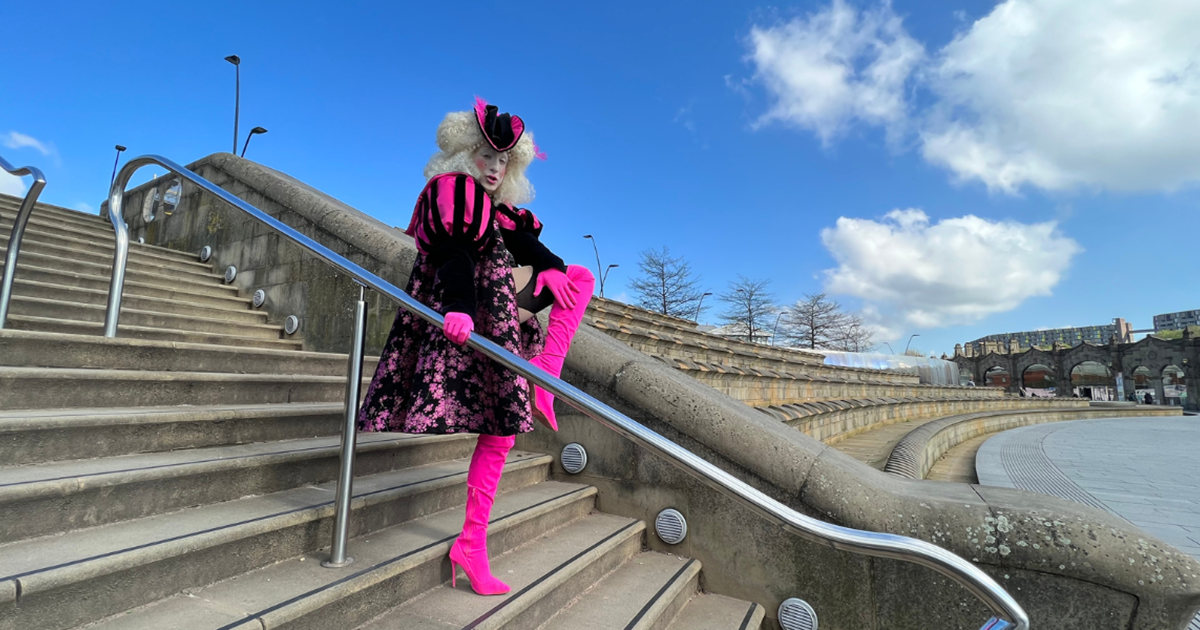 Grab your heels and your sequins, Sheffield is set to host its biggest free drag show as part of the city's ultimate Eurovision party!
Sheffield is set to become a sea of sparkles as the city welcomes Jamie Campbell, inspiration for the hit musical Everybody's Talking About Jamie, to host a drag spectacular on Devonshire Green as part of the city's Eurovision celebrations.
The show will celebrate all things Eurovision and honour the Ukrainian community, who will be joining the party throughout the day. Acts will include Yshee Black, Birmingham's premiere drag queen and local drag queens including Emma Maezing and more. Luke Bayer, West End star and the original alternative Jamie New in London, will be singing songs from the musical to get people in the party mood.
The party will be hosted by Jamie Campbell, the drag queen who inspired the hit Sheffield-based musical and film Everybody's Talking About Jamie. Jamie's performance will celebrate the rich queer history between the LGBTQ+ community and the Eurovision song contest. Expect sparkles and surprises along the way!
Chief Executive for Sheffield City Council, Kate Josephs said:
"Everybody's talking about Eurovision and Jamie's drag show is a brilliant opportunity to celebrate Sheffield's diversity, expression, and creativity. We are so pleased to work with Jamie Campbell to put on this spectacular celebration for the city.
"This family-friendly show will bring glitter and glam to Devonshire Green in a party to rival Liverpool's. We're throwing the biggest free drag show the city centre has ever seen, and we can't wait to welcome everybody to Sheffield's Official Eurovision Party."
Jamie Campbell said:
"I am so excited to bring this fabulous drag show to Sheffield to honour Eurovision, Ukraine, and the LGBTQ+ community. I know how much Sheffield loves to party and I'm looking forward to bringing some of the best queens in the country to Devonshire Green to celebrate Eurovision.
Featuring a big screen on Devonshire Green, Sheffield's free official Eurovision Party will be jam packed with all of the glitz and glam you have come to expect. As well as the fabulous drag show Devonshire Green will be hosting street performers, dance acts, traditional Ukrainian musicians and Marina Krutь – who came second in the competition to be this year's Ukrainian entry with 33,000 votes and will be travelling over from Ukraine to join the party.
Other stories you might like