Everything you need to know about Sheffield's Out of This World event

Sheffielders of all ages, get ready for a day of the weird, wonderful, and wacky as Out of This World returns for its seventh year.
On Sunday, October 24, from 10:30am to 5:30pm, all things otherworldly will descend on the city centre to the delight of those who enjoy sci-fi, comic books, gaming, magic, illusion, Halloween, and all things spooky.
Sci-fi, comic book, gaming, and fantasy
Locations:
Winter Garden
Tudor Square
Millennium Square
Peace Gardens
This Out of This World realm will be home to comic book artists, costumers, trade stalls and displays.
Visitors will be able to encounter, and perhaps even try and photobomb, their favourite heroes and villains, including Darth Vader, Stormtroopers, Ghostbusters, a giant Stay Puft and The Superheroes.
They can also see if they can delay Phileas Fogg on his trip around Out of This World and it will be impossible to miss the Big Mob supersize Slinkies as they slither around the event.
To keep people extra safe, less events will be held indoors this year and you will find all your favourite traders, gamers and displays in Tudor Square.
With Gremlins and Jaws displays, VR and video gaming, sci-fi music, and dance – there's plenty for everyone to see and do!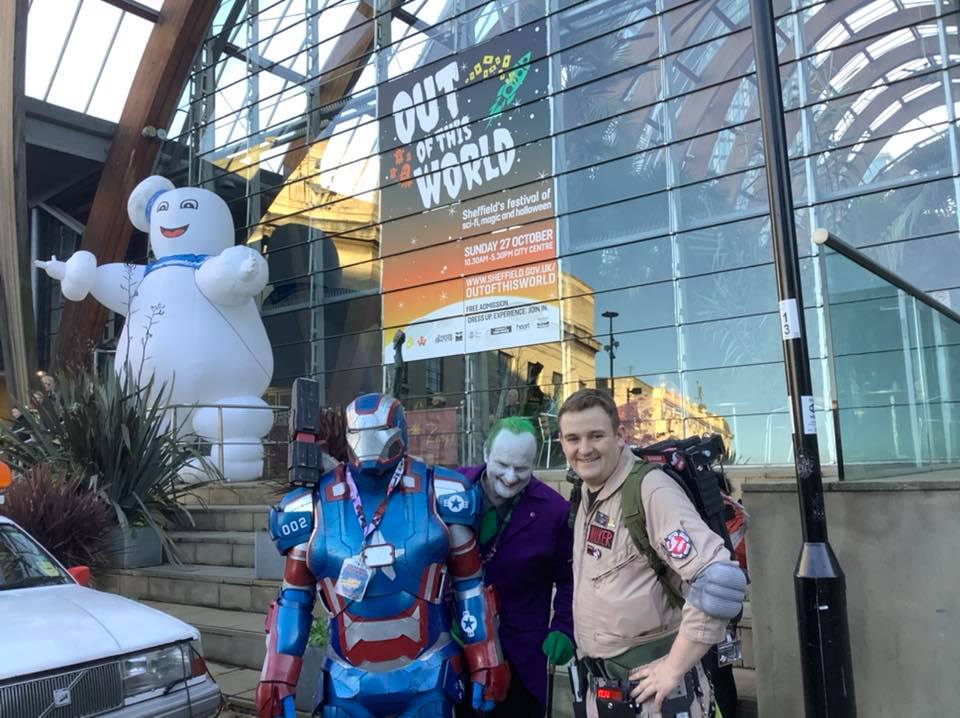 Magic and illusion
Locations:
Town Hall Square
Town Hall
Barkers Pool
Some of the UK's best magicians and illusionists will be found in this zone, with a programme of mystifying tricks – from sleight of hand to the weird and wonderful.
Dr Phantasma and his unusual cast will be joining Sheffield this year and crowd favourite Professor Jon's Flea Circus returns with new fleas to perform amazing feats.
Rachel the Enchantress will invite all budding young spellcasters to enter her den of magic for a fun, imaginative and creative session. Young witches and wizards will learn magic spells, design, and make a wand or broom stick, turn grownups into frogs and even make them disappear. 
Barney Baloney will also amaze and delight youngsters and adults alike with his wacky tricks, tongue in cheek humour and his out of this world talking monkey friend. 
Or, why not try the new sci-fi themed workshop to amaze and delight your friends. Led by an experienced member of the Magicians' Circle this workshop will show you how to make objects defy gravity and even disappear with the invisibility apparatus. Tickets are free but must be picked up from the steward in front of the Town Hall to ensure your place.
Halloween
Locations:
Barkers Pool
Peace Gardens
Winter Garden
For those looking for something a little spookier, Barkers Pool is the place to be, with escaped zombies roaming around.
Visitors are also asked to keep their eyes peeled for the giant Pink Witches and encouraged to visit Clowning Around as he performs tricks in the Peace Gardens fountain.
Or, if you prefer arts and crafts, people can join the creative team at the Winter Garden for some spooky activities and make their own Out of This World keepsakes to take home, including Harry Potter wands, Halloween lanterns, hand spiders and cats.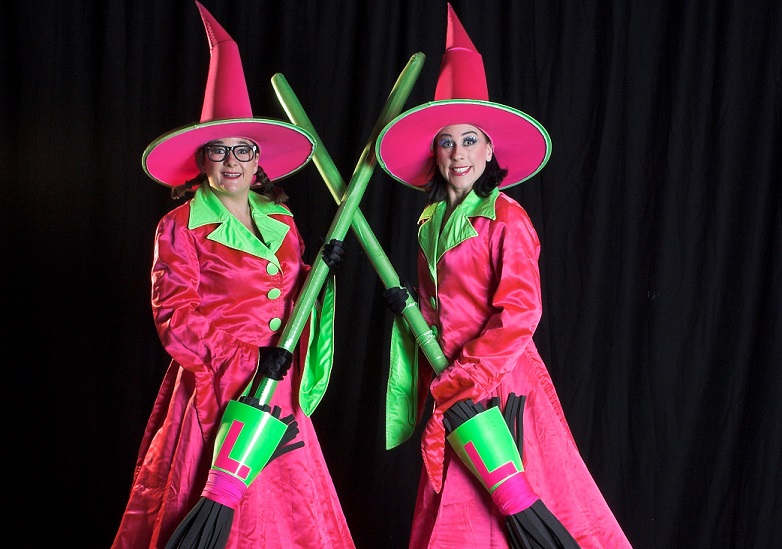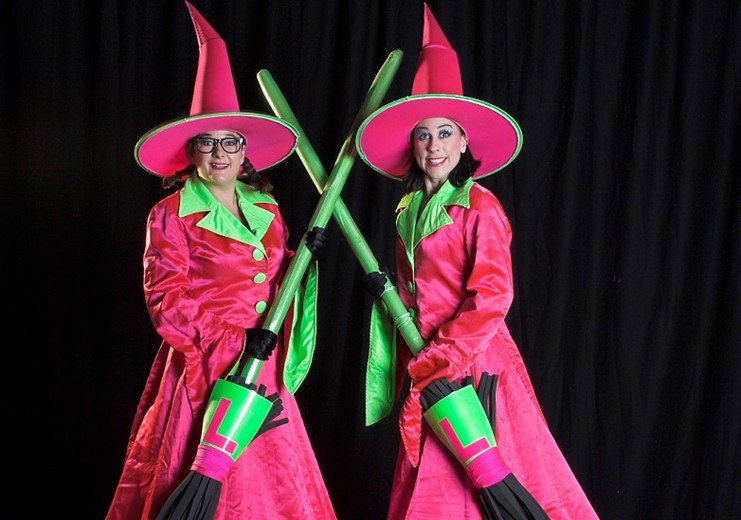 Councillor Julie Grocutt, Deputy Leader and Executive Member for Community Engagement and Governance, said: "Out of This World is one of the most popular events in the Sheffield calendar and sees huge numbers of residents heading into the city centre for a day of fun activities.
"You would struggle to find another free event of this scale, which includes everything from sci-fi to magic and Halloween, anywhere else in the region.
"After the battles everyone has faced during the pandemic, I cannot wait to see the people of Sheffield, in their amazing costumes, enjoying themselves and being transported Out of This World for the day."
Out of This World is a free family-friendly event which takes places from 10:30am – 5:30pm on Sunday, October 24.
If attending, we ask people to wear a face mask in crowded areas and to keep sanitising their hands. If you have symptoms or you are isolating, please do not attend.
For everything you need to know about this year's event, got to the Out of This world webpage.
Road Closures on Sunday, October 24
Closed 7:30am to 7:30pm
Norfolk Street (Tudor Square junction) 
Tudor Square
Surrey Street
Closed 9:30am to 7:30pm
Leopold Street (Orchard Lane junction)
Pinstone Street
Fargate (High Street junction)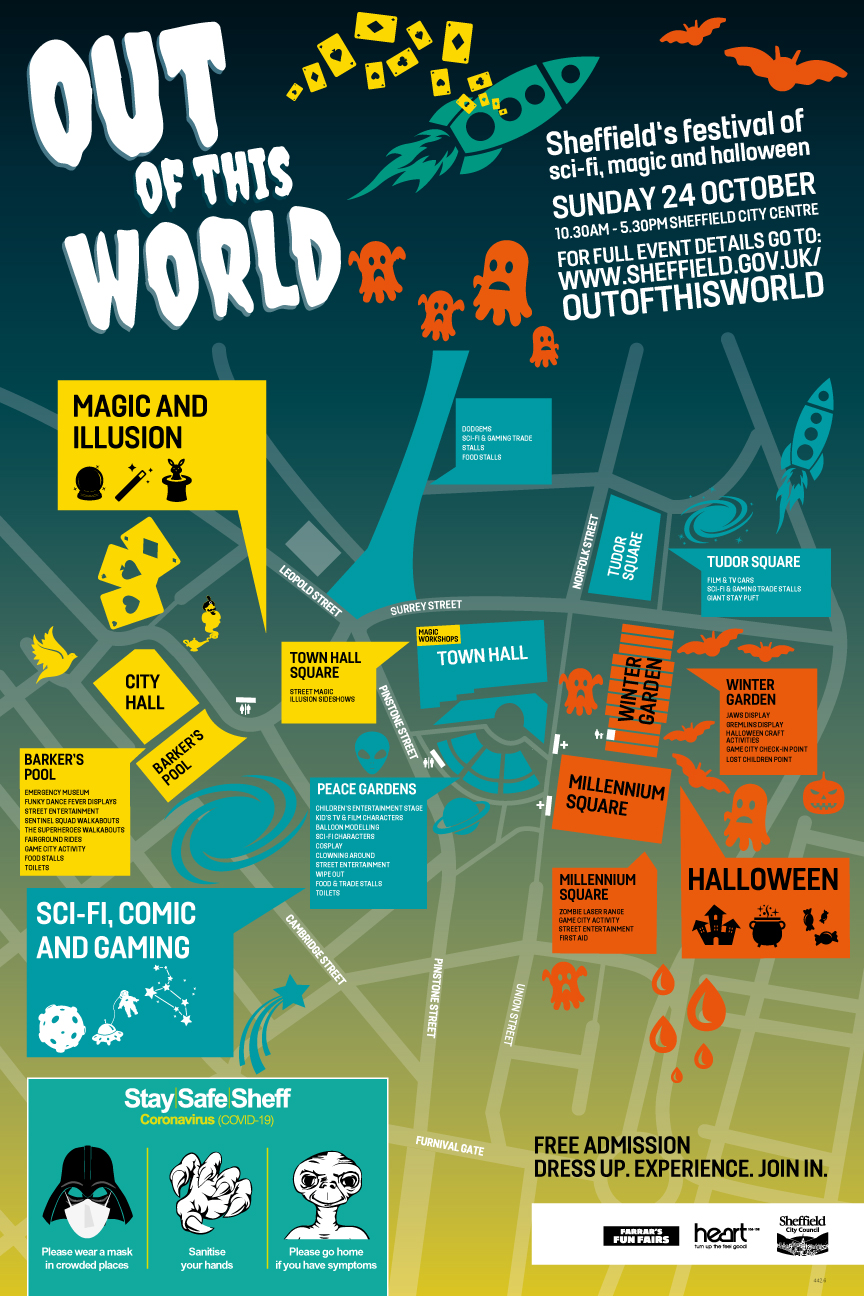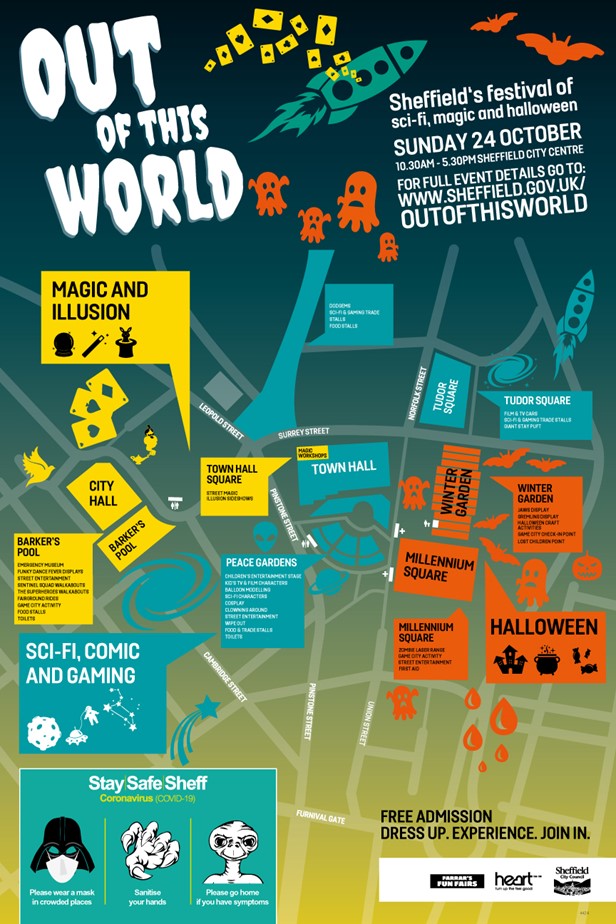 Other stories you might like