First World War plaque unveiled at Town Hall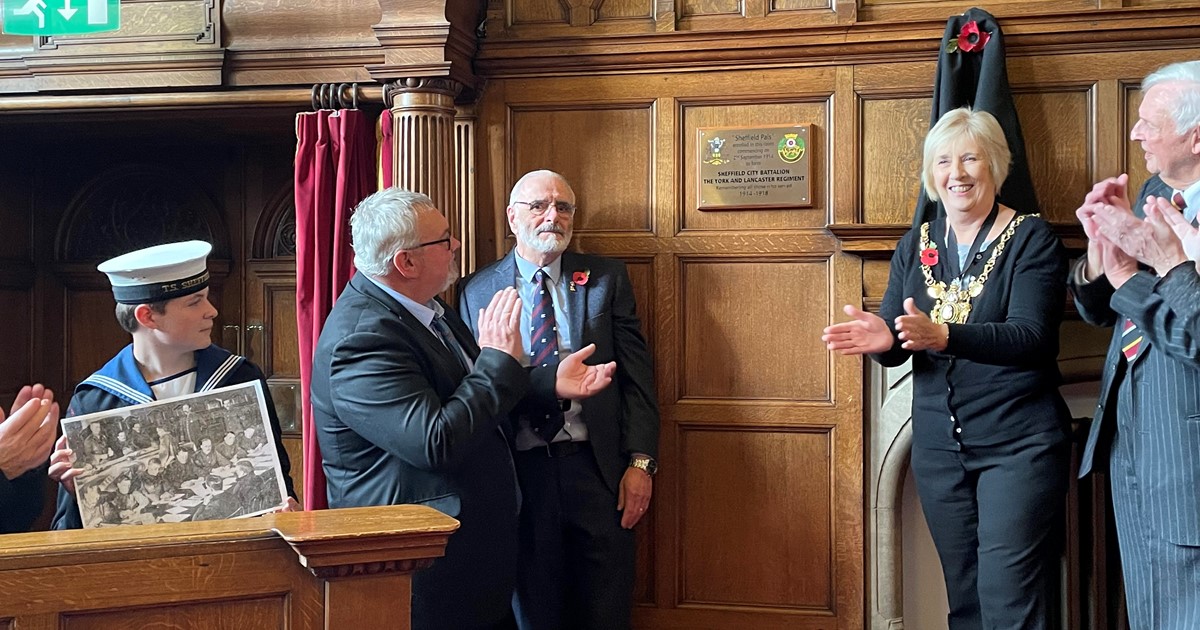 A new plaque has been unveiled to commemorate a Sheffield Battalion which served in the First World War.
As the world remembered fallen veterans on Armistice Day on Thursday, the plaque was unveiled in the Council Chamber at Sheffield Town Hall.
The plaque is dedicated to Sheffield Pals who served in the Sheffield City Battalion during the First World War.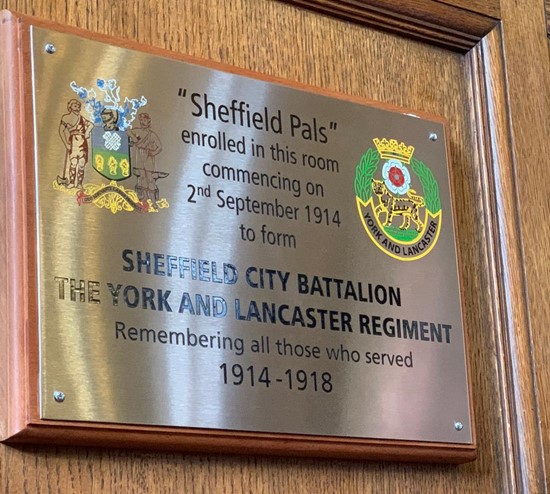 The new plaque in the Council Chamber at Sheffield Town Hall
The Sheffield City Battalion was a battalion made up of men who enlisted together in a local recruitment drive, with the promise they would serve alongside their friends and neighbours.
The group signed up in the Council Chamber and so it seemed only fitting their plaque was placed in the same room.
After the unveiling in the Town Hall, the Lord Mayor Gail Smith, Sheffield City Council Leader Terry Fox and Colonel Norton, walked up to the Cenotaph where they attended the Armistice Day service and laid wreaths.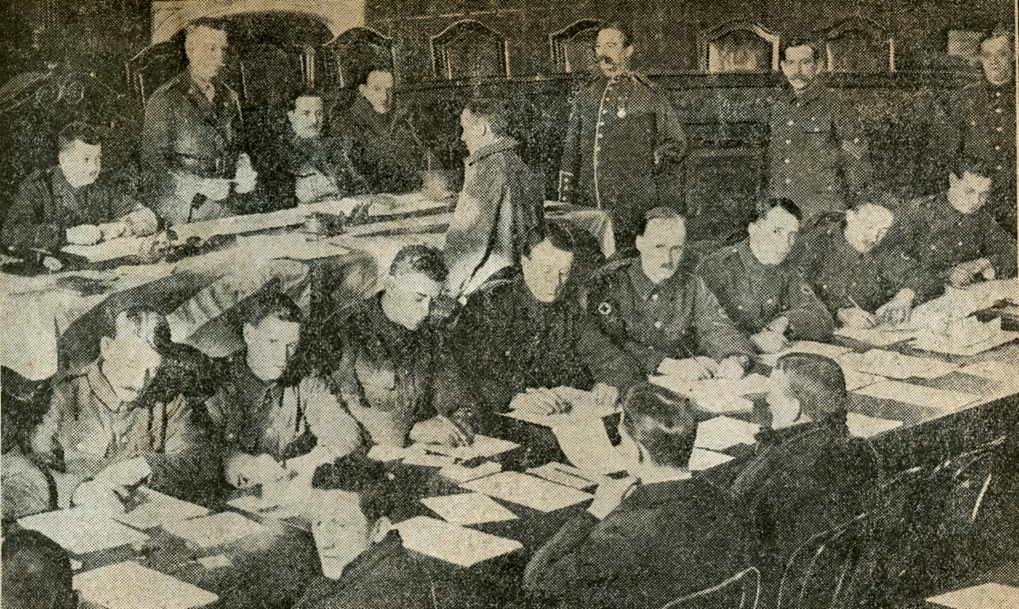 2
The Sheffield Pals sign up in the Council Chamber in Sheffield Town Hall
Other stories you might like