Full Council endorses amendments to Draft Local Plan – so, what happens next?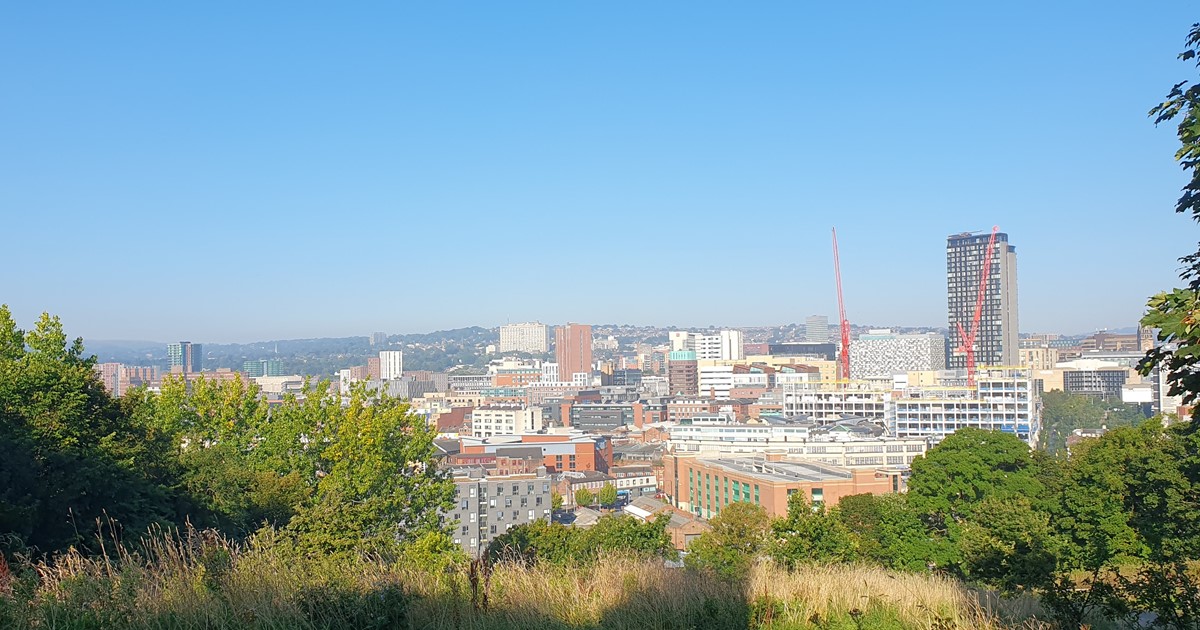 Amendments to the Draft Local Plan in response to public consultation were endorsed by Full Council today. 
All members of the Council considered a report which outlined recommended amendments to the Draft Local Plan following consultation in early 2023.  
The Draft Local Plan will now be put forward for consideration by a Government planning inspector.  
Cllr Ben Miskell, Chair of the Transport, Regeneration and Climate Policy Committee, said:
"It is fantastic to see Sheffield making progress on its Local Plan, providing us with a much-needed guide for the future of our city. The Plan sets out an ambitious vision for Sheffield – including more close-knit city communities, development of underused brownfield land, high-quality housing and protecting the green belt.  
"If implemented, it would provide Sheffield with a plan for where new homes can be built for future generations, where employment sites can be located and help the city meet its climate and nature recovery commitments – developing a city which is accessible, inclusive and suitable for every resident." 
What happens now?
Following today's decision, the Draft Plan, with the amendments, will be submitted to the Government who will then appoint a planning inspector to examine the plan.  
Objections to the Plan will be considered by the Inspector who will invite objectors and other relevant organisations to attend public hearings, ensuring that people can continue to have their say. These are likely to start in early 2024. 
Following the hearings, the Inspector will publish their report, including recommendations on any modifications that they consider are necessary. Further public consultation will take place on the modifications before the Inspector finalises their report and the Council decides whether to adopt the plan.
The Council hopes to receive the Inspector's final report by autumn 2024 and adopt the plan by December 2024. 
What is the Local Plan?
The Draft Sheffield Local Plan will guide the future of Sheffield and sets out how and where development will take place up to 2039. The Council's vision is for Sheffield to be an economically stronger, fairer, more inclusive and sustainable city with thriving neighbourhoods and a distinct urban and rural identity.  
It focuses on elements such as:  
Neighbourhoods

– Creating secure and connected neighbourhoods across the city with thriving district and local centres.

Climate

– Improving standards for new development to help realise our 2030 net zero ambitions.

Housing

– Identifying priority areas for development, 35,530 homes to be built, including providing affordable homes where they are needed.

Employment

–

Creating 43,000 new jobs and developing homes within easy reach of employment areas. 

Green spaces

– Green Belt land and

valuable green spaces are to be protected.

Development

- Allocating land for development allows the Council, utility companies and other service providers to plan new infrastructure more effectively.

 

Transport

– Creation of calmer, people friendly neighbourhoods, reducing congestion where possible and improving active travel routes.
Why do we need a Local Plan?
Sheffield needs an up-to-date Local Plan to meet the city's needs in the future. The Local Plan addresses the needs and opportunities for housing, jobs, and important infrastructure and provides the basis for safeguarding the environment and adapting to climate change.  
At a national level, Government has set out legislation and policy that requires Councils to meet the needs of its residents, businesses, visitors, and partners. As noted, one mechanism to help meet these needs is to create a statutory development plan. Government requires these plans to be reviewed regularly and kept up to date.  
Other stories you might like