Funding for sport, arts & culture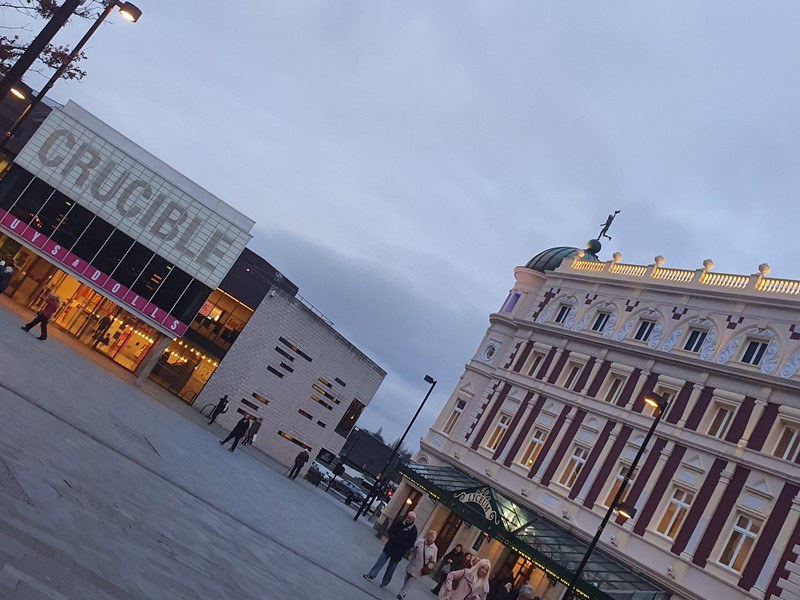 In yesterday's budget announcement, the Government promised hundreds of millions in funding to support the recovery of arts, culture and sport in the UK. 
As a city rich in both the sporting and cultural sectors, which have suffered a huge impact during the pandemic, the funding is crucial for Sheffield's economic recovery.
Councillor Mary Lea Cabinet Member for Culture, Parks and Leisure at Sheffield City Council said: "I welcome this announcement as I am sure the many thousands of people involved in sport, culture and the arts in Sheffield will do too.
"We've been working closely with governing bodies such as Sport England and Arts Council England to ask for support, but so far there has been little help from the Government for these types of organisations who are now facing the difficult transition back to operating in a viable and sustainable way."
£300 million was outlined for major spectator sports, supporting clubs and governing bodies in England as fans begin to return to stadia. 
Cllr Lea added: "Sheffield's reputation as a sporting city is an important part of our heritage and our future, a city that has produced many world class sporting stars and athletes and is widely known as the home of football. We have a strong focus on grass roots sport, promoting access to physical activity for all in the hearts of our communities and through that approach, we aim to embed sport as a key part of daily life, removing social barriers, addressing health inequalities, improving mental and physical wellbeing and creating the future of our sporting legacy. 
"The sport and leisure sector has been hard hit during the pandemic with many centres closed, team sports unable to take place, children's classes stopped and elite sports suffering setbacks. But the pandemic has also inspired many people to take up physical activity and try new things. Sport and exercise play a significant role in positive mental wellbeing and right now this is more important than ever. As we come out of lockdown and through the stages of roadmap restrictions, we know that people will be keen to get back to their work and leisure in sport and we will be looking to make the most of every opportunity to promote sport and healthy active lifestyles. 
"With Sheffield playing host to two international tournaments in the next two years, The Rugby League World Cup and The UEFA Women's Euros, we have much to be excited about and a great opportunity to highlight Sheffield's prowess as one of the world's leading sporting cities. The funding announced today will help to support teams, providers, coaches, clubs and initiatives to get people in to sport on a regular basis and build on the legacy of these major events. I hope the Government will recognise the significance of Sheffield's sporting credentials and award funding appropriately."
An additional £300 million was announced to support theatres, museums and other cultural organisations in England through the Culture Recovery Fund. 
Cllr Lea reacted: "With the largest theatre complex outside of London, many galleries, museums and other cultural organisations across the city, Sheffield is renowned for its vibrant cultural scene. Our creative sector is huge, and the pandemic has been crippling for so many people and venues.  All credit to those who have shown such resilience to adapt and keep going throughout the many stages of this pandemic, but we know this cannot continue for much longer.
"This funding is vital for the strong recovery of our arts, which form a significant part of Sheffield's economy, attracting visitors to the city but also being one of the reasons it is such a wonderful place to live, work or study. A significant amount has been promised by Government, but we need to see a fair allocation of funding for Sheffield to support the hundreds of venues that so desperately need it."
We will share more details about how to access the relevant funding, and work with our partners in the Sheffield Culture Consortium to support applications in Sheffield, once this is available from the Government.
Other stories you might like