Heart of the City progress update from Cllr Mazher Iqbal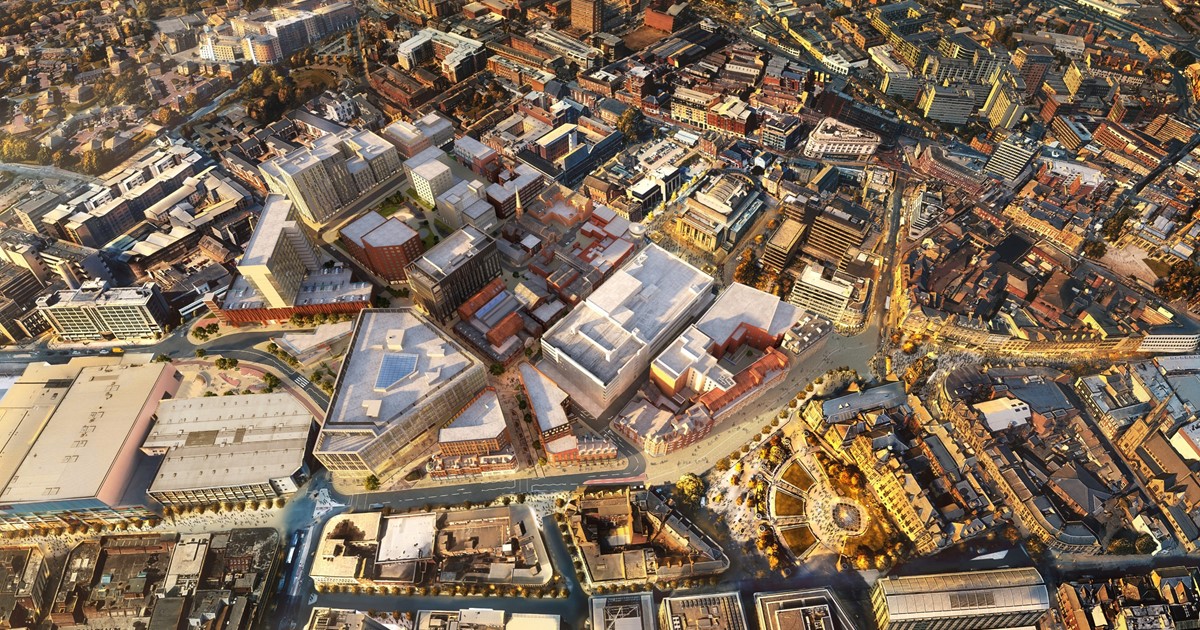 Over the past 12 months the Heart of the City has hit several significant milestones and progress has been made across the site, with lots more development to come.
As we head into the final 12 months of construction, I wanted to provide everyone with an update as to the progress we've made so far and let everyone know some of the exciting things we've got coming up.
Coming up
Pound's Park
Yesterday it was officially announced that Pound's Park, an incredible urban, green space, will open early, in time for the Easter holidays. We're so excited to provide children with lots of new opportunities for play – with a new climbing boulder and new play equipment. It promises to be a space for everyone to enjoy though – whether to sit and socialise, tuck into a picnic or enjoy events taking place in the park. Opening the park early means that there is still a little bit of work to finish, particularly around utility connections. This means following the initial opening there will be some work ongoing later in April in order for all of the features of the new space to be fully functional.
Henry Boot
We were also thrilled to announce last week that Sheffield's own Henry Boot PLC will be relocating their headquarters to Isaacs House in the Heart of the City after 90 years based in Banner Cross. They will be moving into the newly refurbished building, originally built by paperhanging merchant David Isaacs in 1904-05, and taking over the top three floors.
Overall, we're extremely pleased with the work put into Isaacs building, both how it looks and efforts made to make it sustainable – achieving a BREEAM 'Very Good' rating and connecting it up to the Sheffield District Energy Network – in line with our commitments to make Sheffield carbon neutral by 2030.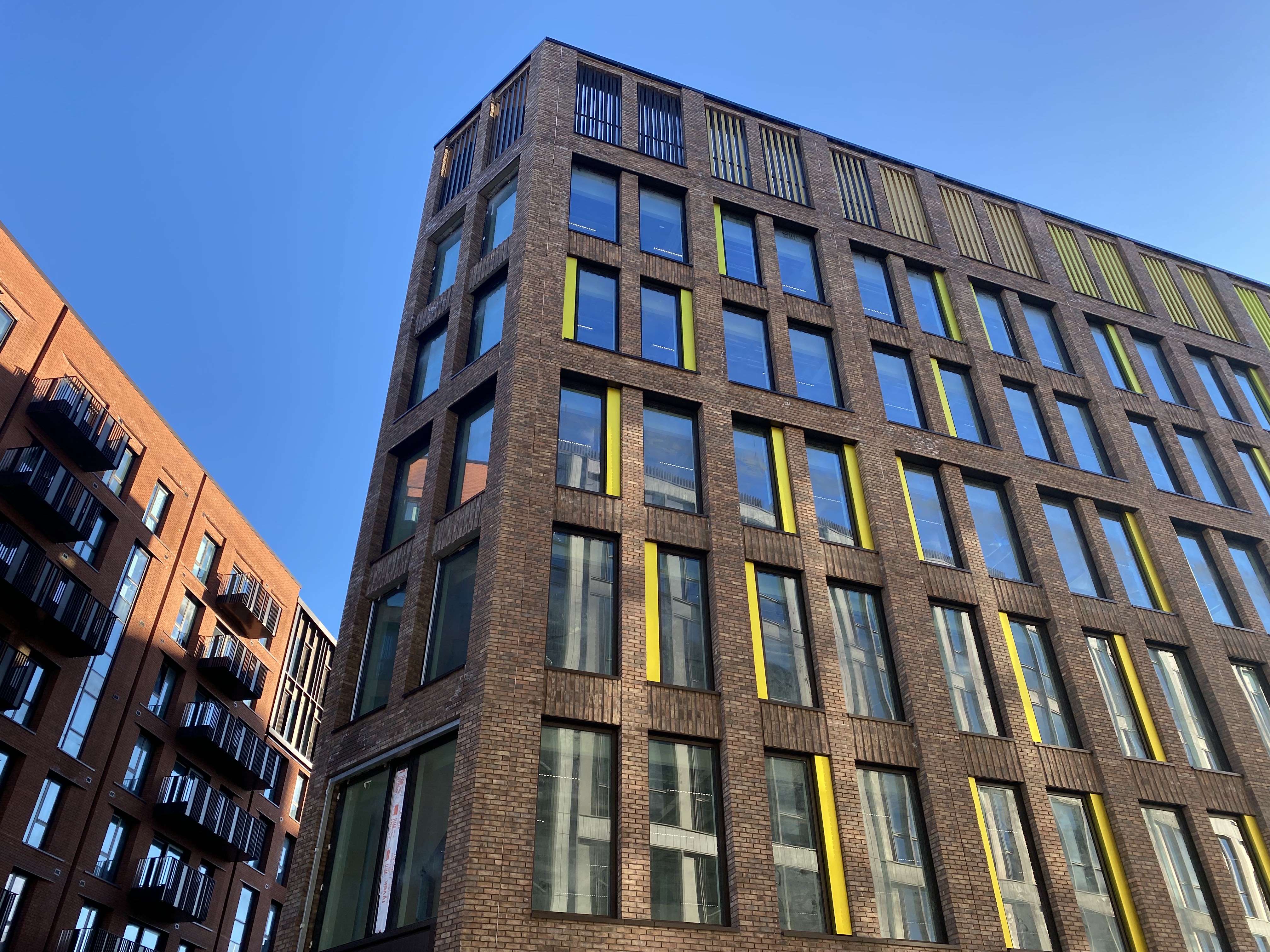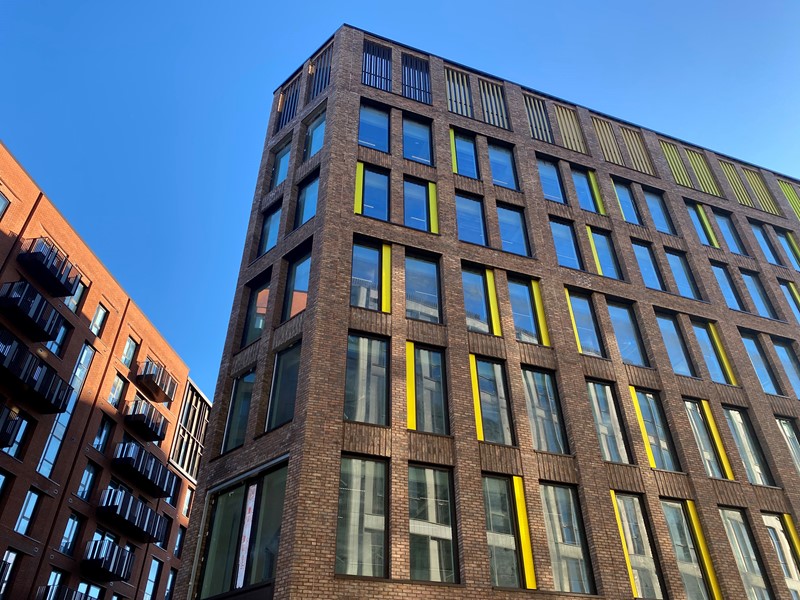 Bethel Chapel
In August we invited interest from potential operators for Bethel Chapel, a beautiful building which dates back to the 1800s. We were determined to transform it into a live music venue and we're thrilled to announce the Council has selected a preferred operator to see out our vision. As a city which prides itself on its rich musical history, producing artists such as Arctic Monkeys, Bring Me The Horizon and Pulp, we're so excited to see this venue come to life. Further information about the operator will be shared in the coming months and we're extremely excited about this next step.
Cambridge Street Collective
We are also close to agreeing the operator which will run the Cambridge Street Collective food hall and restaurant space, taking the building on to its next stage of development. Cambridge Street Collective will include a large, industrial-style space where people will be able to meet to eat, drink and be entertained. The historic building fronts are being retained and adapted to bring them back into use.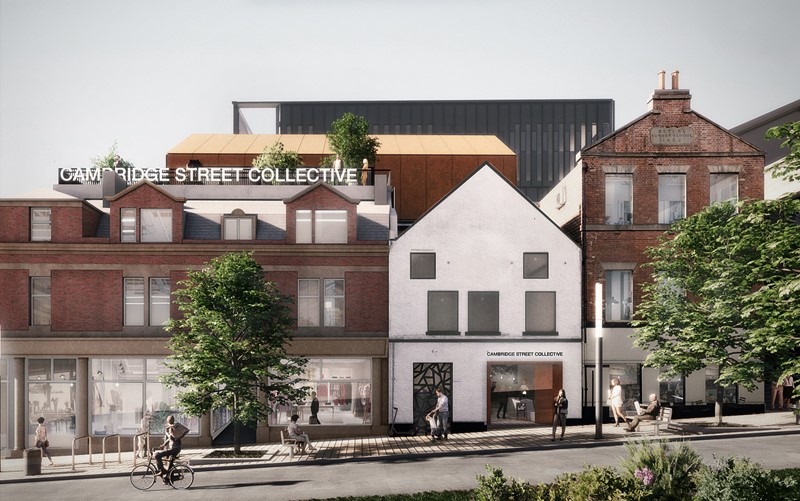 Bike hub
Construction on the bike hub in Telephone House is also due to complete in April, with a view to open in May. In Sheffield we're keen to promote active travel for the health and wellbeing of everyone in the city and this space will provide a useful resource for cyclists who can use the space for secure 24/7 cycle parking, toilet and changing room facilities and a repairs workshop.
New retail units
In Grosvenor House, two retail units are now under offer and will be agreed in the coming months. The retailers will join the likes of Marmadukes, Monki and Weekday. As we approach the end of construction, we are seeing increased interest in the retail units and we're confident the Heart of the City will be a popular retail destination.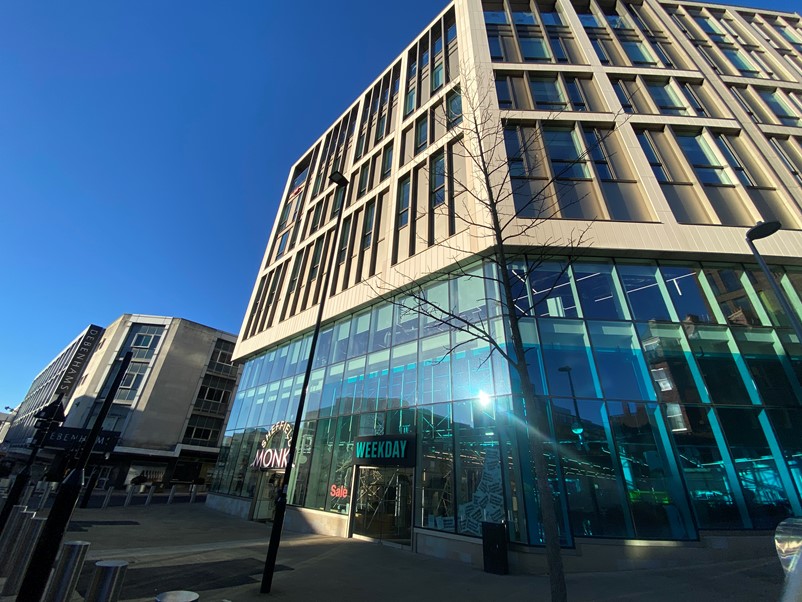 Elshaw House
It is also brilliant to be able to reveal the city's first zero carbon ready office building, Elshaw House, is now on the market and attracting strong interest from several organisations. We're extremely proud of what has been achieved to make the building as sustainable as possible and we are targeting NABERS 5*, BREEAM 'Excellent' and RIBA 2030 accreditation. If we achieve it, Elshaw House would be in the top one percent of all new UK office buildings in terms of quality and long-term sustainability. The office has approximately 70,000 sq ft of workspace over seven floors and the ground floor will house new retail and food and beverage units.
The past year
Roxy Ball Room
I was lucky enough to attend the launch event for Roxy Ball Room back in August and it was fantastic to see so many people enjoying themselves and coming together for some light-hearted fun. Every time I have been past Telephone House since, it has been heart-warming to see friends and families in there having a wonderful time – it really is an asset to the city.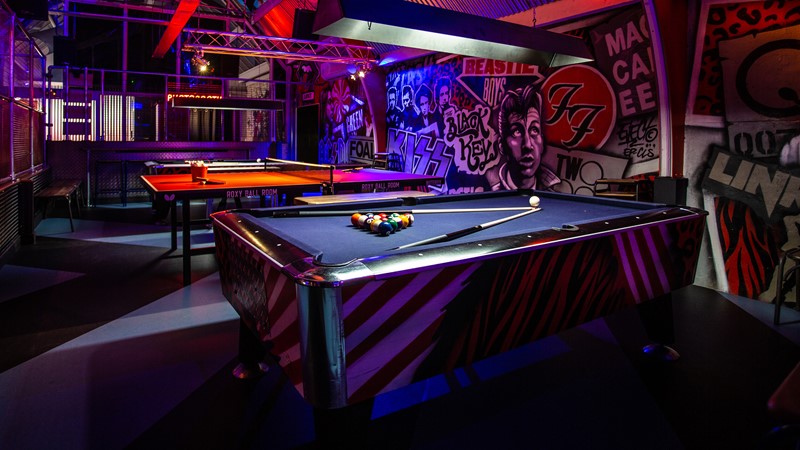 Burgess House
During the summer we saw residents move into their new properties in Burgess House. I visited several of the residents in the summer and was able to take a peek inside the spectacular properties and look out at the view from their balconies.  The building comprises of 52 high-quality apartments, a mix of studio, one, two and three-bedroom places, and we were able to offer opportunities for first-time buyers through the Help to Buy initiative. So far 44 of the apartments are occupied, six are under offer and there are two remaining. The four beautiful townhouses in Athol House have also just gone on the market.
Topping outs
Over the past six months we've seen three topping outs – where a building reaches its highest point - take place. In June, Kangaroo Works, a 14-storey residential development, hit its top at 46 metres from the ground, as did Elshaw House shortly after in July. Just a couple of months later Radisson Blu topped out and I had the privilege of visiting the site to take in the breath-taking view from the top, overlooking the Peace Gardens. It was fantastic to see and the rooftop bar will certainly be a must-visit spot when it opens. And anyone who has walked past recently won't have missed the impressive copper roof which has now been revealed.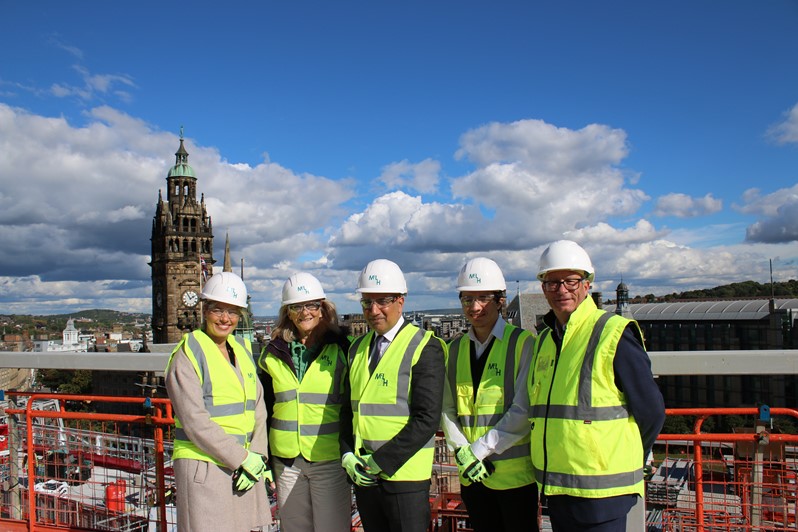 Overall, it has been a fantastic year for Heart of the City and when we think back to the site just a few years ago the progress that has already been made is truly impressive. I am so proud of all the work done so far by everyone involved – from those working hard on site, the organisations involved in the regeneration, those who designed the vision to the continued passionate work of Council staff to see this through.
There are still plenty more exciting updates to come – watch this space!
Other stories you might like