Help on hand if your drinking has you worried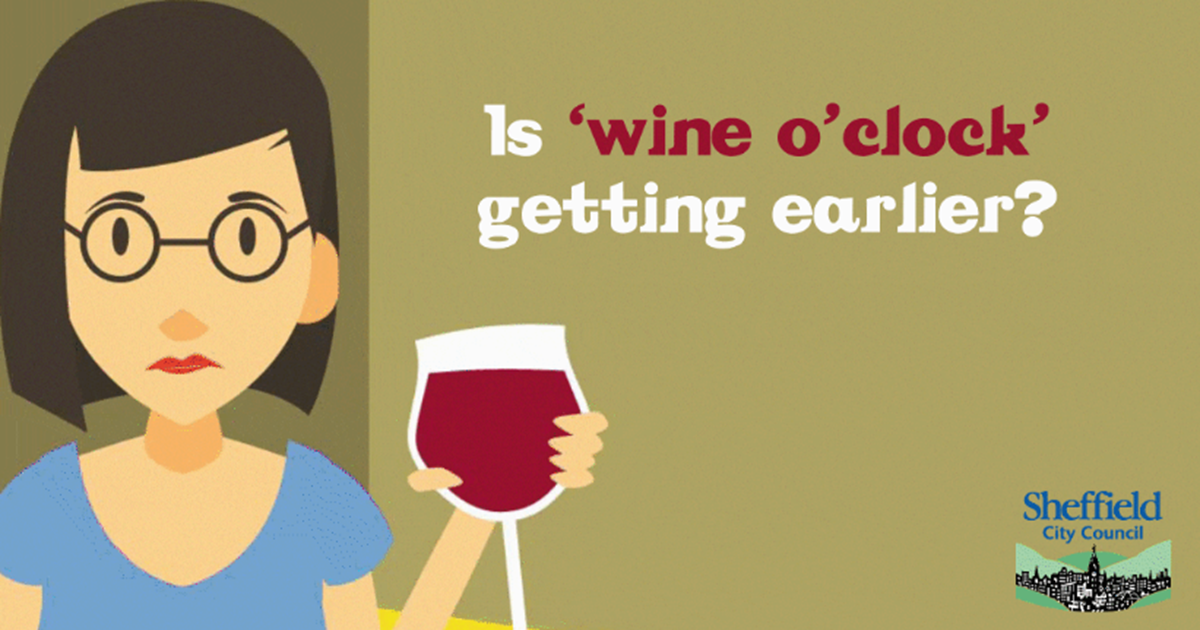 If you over-indulged on the alcohol front over Christmas and in the last few months, and are a bit worried about it, the message from the Sheffield Treatment and Recovery Team, provided by Sheffield Health and Social Care NHS Foundation Trust, is that there is plenty of help and advice available to you.
You can call the service on 0114 3050500.
Figures show that 1 in 3 people say they drank more in 2020 than 2019, and 1 in 5 have felt concerned about the amount they have been drinking since Covid-19 restrictions began.
With the new year upon us, it's a time when we often find ourselves resolving to drink less, exercise more or change something about our lives that will make us feel good or be more healthy.
Increased drinking at Christmas is common and for some it can be a way of coping. Dr Sally Marlow from the Addictions Department at King's College London told The Independent just before Christmas: "While no-one is likely to develop a severe alcohol problem solely in the run-up to Christmas, it's a time of increased risk. You won't suddenly tip into alcoholism but you might realise the severity of your drinking when you wake up one morning. But the more you drink and the more frequently you drink, the more likely you are to become dependent on alcohol and move towards an alcohol problem. People develop alcohol dependence at different rates - it's a combination of how their biology and neuropsychology work, how they metabolise alcohol. But the more you drink the more at risk you are because you develop tolerance."
With a third lockdown now in place, straight after the Christmas period, many people will be feeling the strain of how Covid-19 and lockdowns affect their everyday life, including for some, their livelihoods.  It is affecting all of us in different ways and there is a lot to cope with.
Is your drinking in control of you?
For those who feel that their drinking is controlling them rather than them being in control of their drinking there are some tips to consider. According to https://alcoholchange.org.uk/, 'Dry January' is predicting a record number of participants this year with 6.5 million people planning to stay dry during this first month of 2021. It's a good place to start, drinking less overall is definitely worth it and imposing a drink-free day on yourself will give your body a well-earned break from all the work it has to do to deal with the alcohol it consumes.
We can often forget how many hidden calories there are in alcohol too. For example, one bottle of wine is equivalent in calories to 15 Jaffa cakes or a slice of pizza. It's important to remember this if you are trying to eat a well-balanced diet and drink alcohol safely within that balanced diet.
The important thing to remember, of course, is that you can still enjoy a drink with NHS guidance recommending men and women are advised not to drink more than 14 units a week on a regular basis to keep health risks from alcohol to a low level.
What the research is telling us
New research, commissioned by charity Alcohol Change UK, has found that more than a quarter (28%) of people who have ever drunk alcohol think they have been drinking more during lockdown, two in three (66%) expect to continue drinking as they have been during lockdown (49%), and (17%) say they are drinking even more. More information is at https://alcoholchange.org.uk/blog/2021/four-weeks-alcohol-free-whats-happening-in-your-body
If you are worried about your own drinking or are worried about someone you know, help and information is available to all at https://www.shsc.nhs.uk/alcohol.
Help, tips, advice and guidance are also available at https://www.nhs.uk/live-well/alcohol-support/ and from Alcohol Concern at https://alcoholchange.org.uk/.
Councillor George Lindars-Hammond, Cabinet Member for Health and Social Care said: "If you're worried about your alcohol use it's helpful to ask for advice as soon as possible so that you can make changes to your drinking with the support of professionals. The Sheffield Alcohol Service is here to help you and offers free support to any Sheffield resident over 18. During COVID it's being delivered over the phone and in person where required. It offers a full advice service, further support and treatment if it's needed."
Adele Rowett, Service Manager for the Sheffield Treatment and Recovery Team said: "We know things are tough at the moment and people often turn to alcohol to relax and unwind, especially over Christmas and New Year. If you've continued your festive drinking and you're worried about how much or how often you're drinking, or it's starting to impact on work or life at home, it may be time to ask for some help. We're here to work with you to make changes to your drinking habits that you can stick to."
The Alcohol Service is based at 44 Sidney Street, S1 4RH and available Monday to Friday.
Other stories you might like