Help us keep Sheffield safe - Public Health update from Greg Fell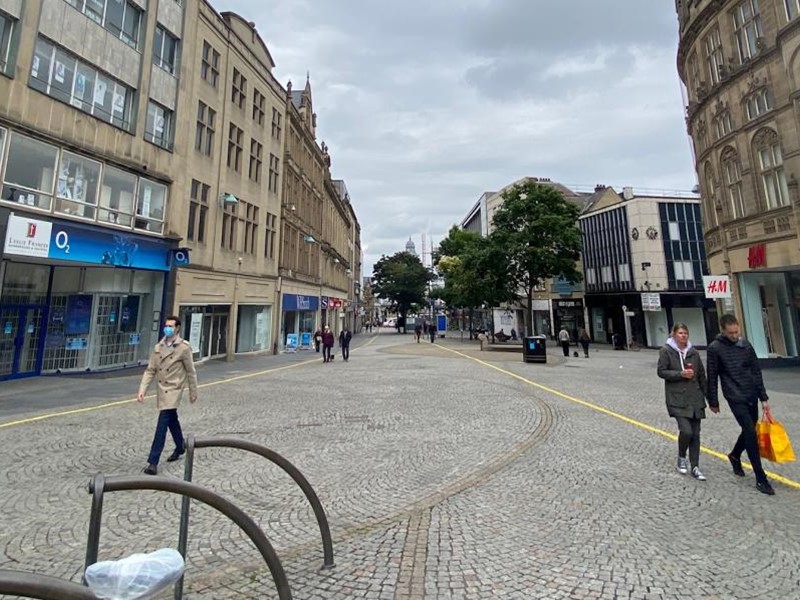 Greg Fell, Sheffield Director of Public Health is sending a letter to every household in Sheffield detailing the current guidelines.  Look out for this letter about what we can all do to help keep everyone safe - this is being delivered from week commencing 3rd August.  Details below:
Important Information from Greg Fell, Sheffield Director of Public Health
Lockdown restrictions have been lifted and we've all been looking forward to this, but real risks still remain. If we behave in a way that protects ourselves and others, we can really reduce the spread of the virus and avoid any further lockdowns.

We know this is a worrying and challenging time for everyone, so we have put together some handy hints and useful links to help you continue to do things that help keep you, your family, friends and community or work mates safe.
Keeping Yourself and Others safe - Don't be a Contact
How we all behave is the only way to reduce the spread of the virus. We all need to take responsibility and follow the guidelines to protect ourselves and every single person in Sheffield.
Continue to keep a safer 2 metre distance whenever you can
Continue to wash your hands regularly or use 70%+ hand gel
Continue to use face coverings if in crowded indoor public space (if able to do so) and when you can't keep a safe distance from others.
By wearing a face covering you may help protect those around you and slow the spread of the virus. Face coverings may help to stop the spread of the virus if you have COVID-19, especially if you don't have any symptoms.
Covid-19 loves the 3Cs - you are most at risk in:
Crowded gatherings 
Confined spaces   
Close contact
Avoid where possible.
What to do if you get symptoms If you have any symptoms (even if mild):
Stay at home and self isolate - this is the most important thing you can do and makes the most difference to stopping the spread.
Get tested immediately.
Tests are easy and quick to book here www.nhs.uk/coronavirus or ring the NHS 119 and you will usually get results within 24 hours of a test
Most people with Covid-19 have at least 1 of these symptoms:
a high temperature
a new, continuous cough
a loss or change to your sense of smell or taste
If you are contacted by NHS Test and Trace or the local Public Health Team 
If you are told you've been in contact with someone who has Covid-19 it is very important you follow their advice. Always remember to check the identification of anyone who contacts you.
Stay at home for 14 days and self-isolate (even if you still feel well) as you can spread the virus without showing symptoms - You should not go for a walk or to the shops.
Symptoms can develop at any point during that 14 days.
Self-isolating reduces the risk of spreading it to loved ones and others at work or in your community.
We know that self-isolating is difficult but we can offer support such as collecting shopping or medication, financial, emotional or companionship.  If you need support:
www.vas.org.uk/what-we-do/covid19/ www.sheffieldmentalhealth.co.uk

Sheffield City Council, along with our health, voluntary and community partners are still doing everything we can to support you throughout the Covid-19 pandemic. We have a Local Outbreak Control Plan in place, and we want to reassure you that we are well prepared to manage any outbreaks.

Thank you for continuing to help us to keep the city working for all of us.
Other stories you might like