ICON programme launches to help parents cope with infant crying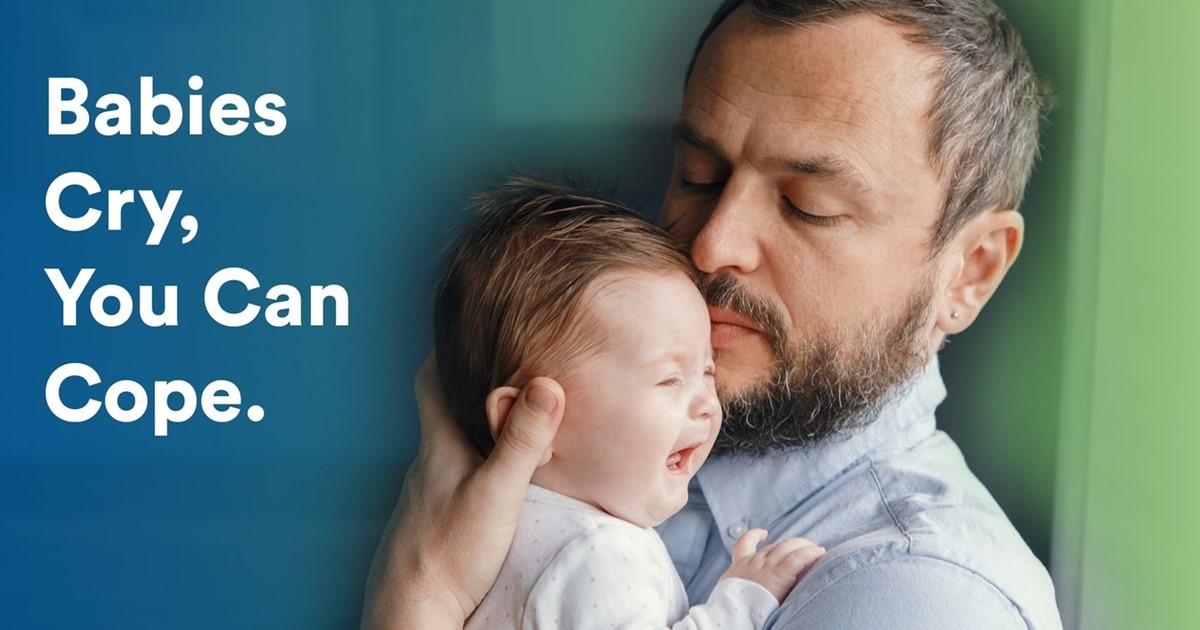 Sheffield health and care partners have launched a programme to help parents cope with crying babies and reduce the risk of infant injury and death.
Working with health and care partners, NHS Sheffield Clinical Commissioning Group (CCG) has launched the ICON programme to help parents understand and respond to their crying baby with the aim of reducing injuries to infants.
As part of the programme, healthcare professionals will share four simple messages with parents during the antenatal period and in the first few months of a baby's life:
I Infant crying is normal
C Comforting methods can help
O It's OK to walk away
N Never, ever shake a baby
The ICON programme has been launched in response to concern that social isolation and increased family pressures during the COVID-19 pandemic may result in a higher incidence of abusive head trauma (AHT). AHT, which includes shaken baby syndrome, is a preventable and severe form of physical child abuse that results in an injury to the brain of a child. AHT often happens when a parent or caregiver becomes angry or frustrated because of a child's crying.
Approved by NHS England and the Royal College of GPs, 'ICON – Babies Cry, You Can Cope' is designed to help parents and carers understand the normal crying patterns of babies and help them to develop successful coping strategies. It offers clear advice about how to comfort a crying baby and how to cope when it goes on for a long time, and is delivered by health and care professionals including midwives, health visitors and GPs.
Research has shown that this type of programme can help to prevent severe injuries such as AHT, which can be caused if a baby is shaken, and that these injuries are more likely to occur during the peak crying period.
Diane Shahlavi, Deputy Designated Nurse for Safeguarding Children, NHS Sheffield CCG, said:
"We want to reassure parents and carers that it's normal for babies to cry and this often peaks in frequency and intensity around 6-12 weeks before decreasing. This can be a very difficult and frustrating time, especially in the current circumstances where people may be missing the support of family and friends. With the launch of the ICON programme, we have trained our health and care professionals across the region to offer clear, consistent advice that can help parents to cope with crying and keep their babies safe."
Cabinet Member for Children, Young People & Families for Sheffield City Council, and one of Sheffield's Baby Safe Champions, Councillor Jackie Drayton said:
"The Covid-19 pandemic has been an extremely difficult time for everyone, especially new and expectant parents, and this new lockdown will be particularly challenging for those who may not have access to their usual support networks. Prolonged infant crying can be very distressing, especially if you are already struggling, which is why the coping mechanisms developed by ICON are so important and I would urge any new mum, and dad, to find out more about the ICON programme at www.iconcope.org. If you need any support with infant crying or have any other concerns please contact your midwife or health visitor - they are there to help. Take care and stay safe."
The national ICON programme was developed by a British doctor, Dr Suzanne Smith, after she researched the prevention of AHT in the US and Canada.
ICON is being adopted by all partners in the South Yorkshire and Bassetlaw Integrated Care System including Barnsley, Bassetlaw, Doncaster, Rotherham, and Sheffield. For more information on the ICON programme, visit: www.iconcope.org
Other stories you might like