Information officers supporting businesses to be Covid-secure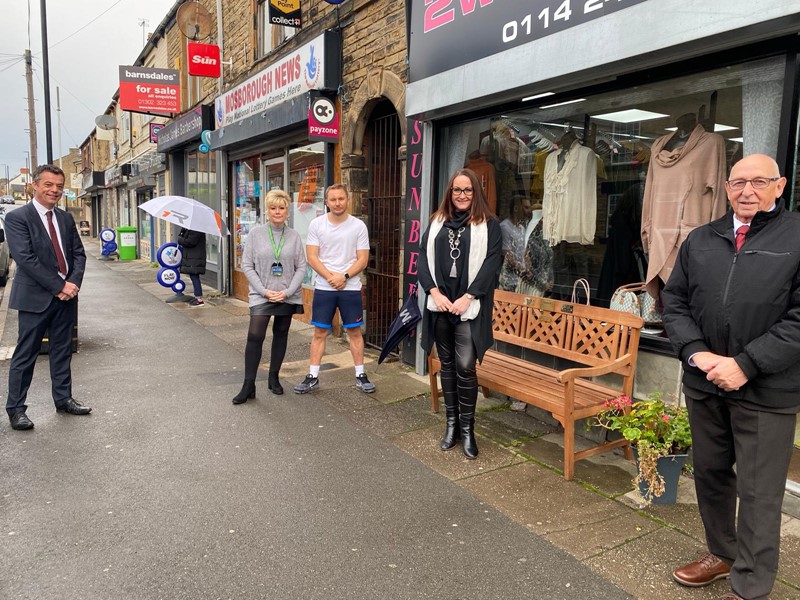 Information officers employed by Sheffield City Council are carrying out visits to businesses in Crystal Peaks, Hillsborough and London Road to offer advice and guidance on operating safely under Covid-19 regulations.
The information officers will work with businesses outside of the city centre and act as a point of contact for queries, as well as sharing up to date guidance and information on Council initiatives that could benefit businesses.
The new roles are part of the 'Reopening the High Streets Safely' project which is funded by European Regional Development Fund and will be in place until 2021.
The information officers will share tools such as the Council's Hospitality Guide with businesses, which contains comprehensive guidance on how to trade in compliance with current safety regulations, and advise them of Covid-related schemes such as Sheffield's Pavement Café initiative, which gives businesses the opportunity to apply for a free temporary licence for outdoor seating.
Businesses will also be encouraged to actively engage with the Council's Make Yourself at Home campaign, and share messages that focus on celebrating what Sheffield has to offer and welcoming visitors to our city safely.
The officers will work in different districts of the city and their visits to businesses will focus on supporting business owners in developing resilience and adaptability to their business in the context of the economic impact of Covid.
The communities they will work in are:
Crystal Peaks  (Shopping Centre)
Hillsborough
Ecclesall Road (incl Sharrow Vale)
London Road
Woodseats
Darnall
Broomhill
Banner Cross
Crookes
Firth Park
Stocksbridge
Chapeltown
Spital Hill
Manor Top
Heeley
Woodhouse
Councillor Mazher Iqbal, Cabinet Member for Business and Investment at Sheffield City Council, said:
"We know that this has been an extremely difficult year for many businesses and that they have had to adapt to very different ways of working. We've seen the excellent work our city centre business advisors have done in supporting venues through the challenges of Covid and it's really important that we replicate this support in the rest of the city We want all businesses to feel confident that they are operating a safe environment that will help to stop the spread of Covid-19, and protect their staff and customers."
One of the businesses that has benefitted from visits from the Information Officers is Sharly Barly, a clothing shop on Mosborough High Street. They have built up a relationship with Information Officer Clare Bailey who has been providing advice to businesses on staying covid-secure and maximising trading opportunities. 
Sharron Naseby, owner of Sharly Barly said:
"We've had to learn that we've got to grow the business in a different way now, and as people have started staying at home more since March we've had to realise that people aren't coming to the shop, they can't try on clothes, so we've adapted our businesses to work for us and the customers as well.

"We've moved to using social media a lot more and sales have quadrupled since we started doing that. We've listened to our customers and if they can't come to us, we will go to them. We now do local deliveries and we post out now with free delivery over a certain amount. 
"When the Covid-19 restrictions came in we had so many questions about the rules and it was hard to get in touch with someone who could give you the answers quickly.
"When Clare arrived it was like a breath of fresh air because she speaks our language. We put questions to her and if she didn't know she found out for us. She told us about the grants and help that's available. 
"It's a lot nicer now that we know that someone is there if we have a problem. That's what we need on the high street, we all need to stick together and now we've got Clare on our team it really works."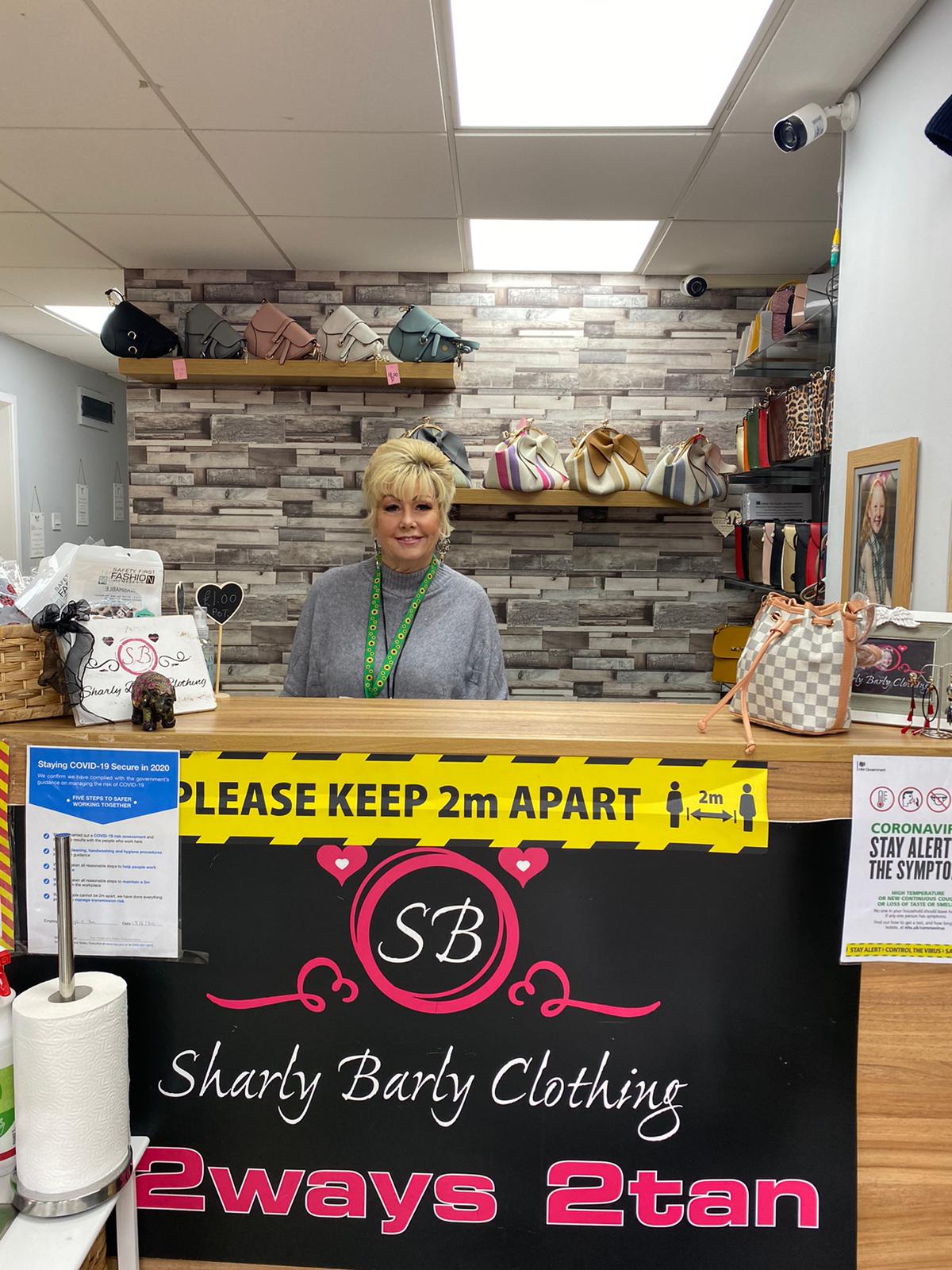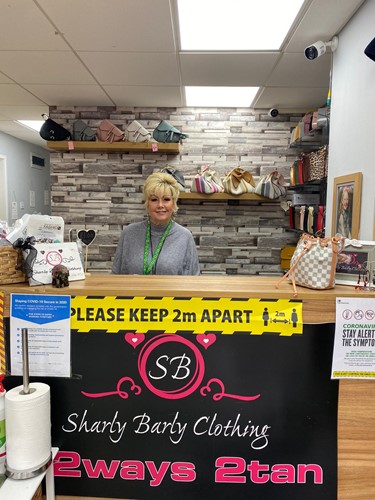 Sharron Naseby owns Sharly Barly with her husband Kevin. 
Clare Bailey, Information Officer at Sheffield City Council, said:
"In the last few weeks I've had the very great pleasure of meeting some really interesting businesses across the Sheffield districts of Mosborough, Crystal Peaks, Woodseats, Broomhill and Crookes.
"There has been quite a bit of confusion and complexity with the Government guidelines and obviously they've changed a lot in the last month alone. That's where we've been able to step in and help and advise businesses across all sectors about what they need to do to ensure they remain compliant and keep themselves and their staff and customers safe.
"I've had some fantastic meetings with businesses who are doing really well and looking to grow and who have embraced online and digital channels as a method of increasing their sales, such as Sharly Barly, but also with businesses who are struggling as the evening footfall has fallen again. In these cases I've worked with them to identify digital skills gaps and given them guidance on the potential for using tools like video and social media to promote themselves.
"They might not be able to sell online, but they can reassure customers that they are Covid-secure and establish a trust relationship so that customers will come back to them.
"Almost all of the businesses I have spoken to are really keen to make sure they are doing everything they possibly can to make sure they're doing the right things, and it's been rewarding for me to help them navigate their way and help them to ensure that they are."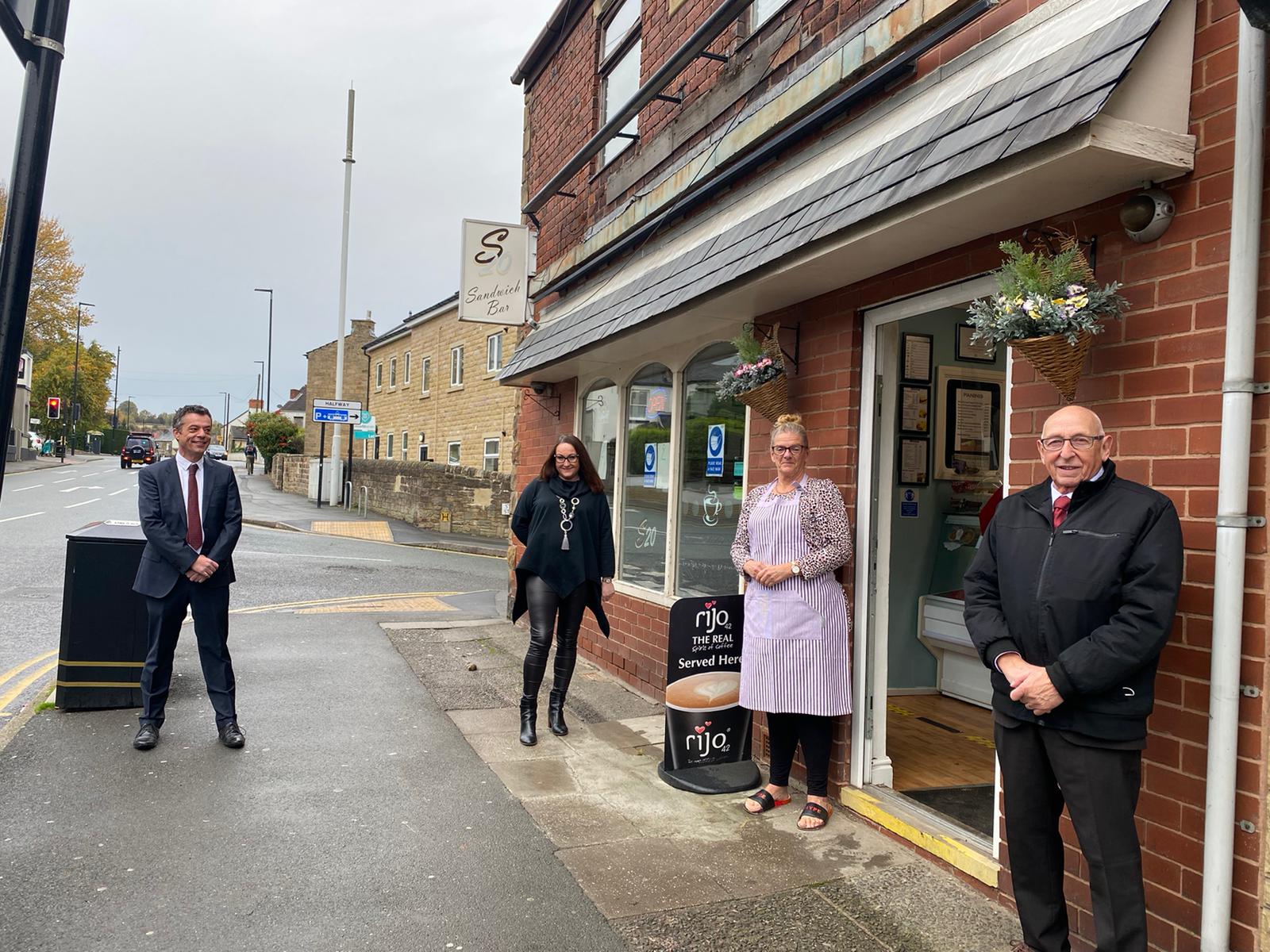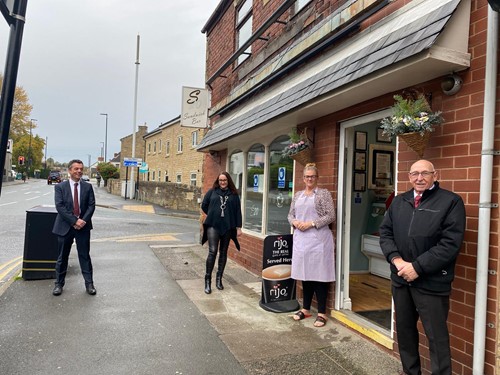 Clare is visiting businesses along the high street, including S20 Sandwich Bar. 
More information about support available to businesses can be found here.
Other stories you might like