John Burkhill reaches £1million target for Macmillan Cancer Support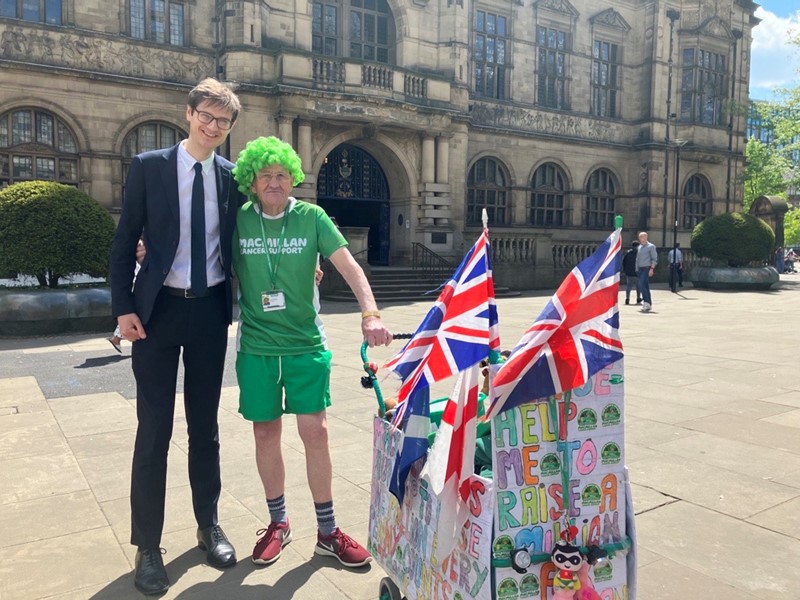 John Burkhill "The man with the pram" has today met his staggering target of £1million raised for Macmillan Cancer Support.
Councillor Tom Hunt, Leader of Sheffield City Council, said: "Raising £1 million is an incredible achievement and a testament to John's selflessness and determination.
"John's charity work is known across Sheffield and beyond. I know the whole city is so proud of him. With his Freedom of the City status, I'm sure he's walked across every inch of this city with his green wig and pram.
"We commend John on his dedication to Macmillan Cancer Support. His efforts have and will continue to change the lives of many."