Kelham Island and Neepsend road layout and parking schemes to be made permanent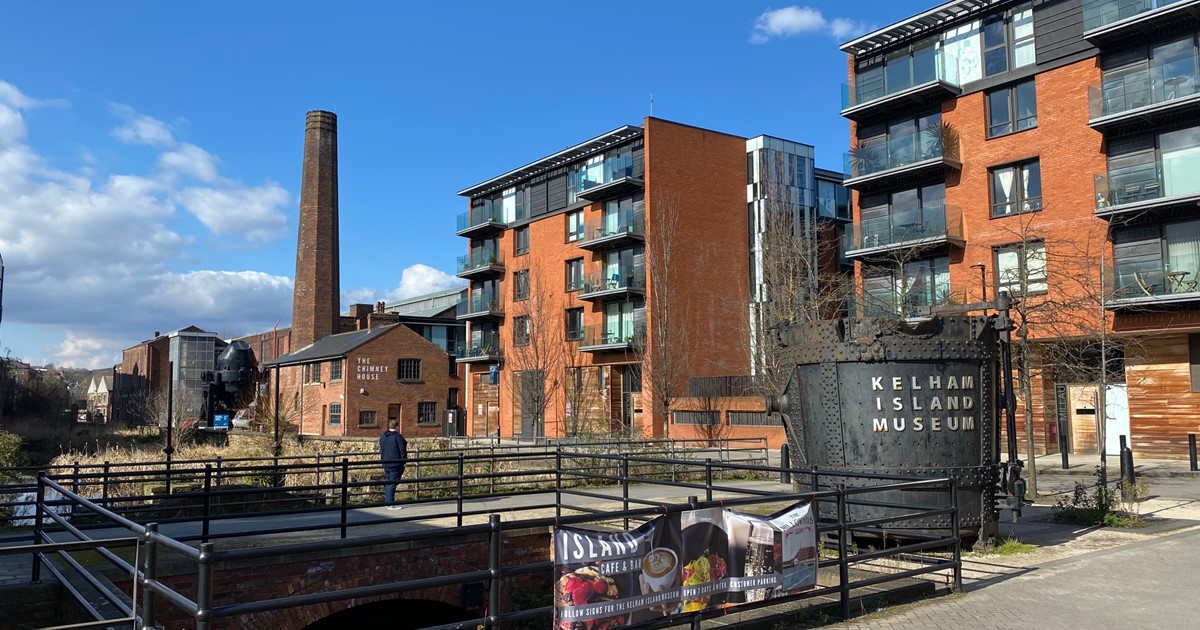 Changes to road layouts and some parking arrangements in Kelham Island and Neepsend will be introduced after a decision from the Transport, Regeneration and Climate Committee.
The Committee met on Wednesday, 19th July, to consider whether to permanently implement a range of interventions to introduce improved cycling and walking routes, and priority for public transport.
Kelham Island and Neepsend are vibrant and popular areas of Sheffield, are important neighbourhoods of focus in the emerging Local Plan and have become a key visitor destination. The road layout changes and parking schemes will help to support ongoing regeneration and investment in the area, whilst also improving the urban environment, and safe walking, safe cycling and bus connections to and from the city centre.
Improving walking, cycling and public transport routes
Alterations to routes across Kelham and Neepsend have been subject to public consultation. These changes include:
Introducing a 24-hour bus lane on Mowbray Street
Bus gates on Burton Road
Range of road layout changes including prohibition of vehicles in parts and one-way routes
Introduction of double yellow lines and no loading in parts
Following consultation, a number of changes to the original proposal have been introduced, including:
Removal of one way on Percy Street between Neespend Lane and Burton Road
Removal of one ways on Rowland Street and Wilson Street
Removal of prohibition of motor vehicles on Vicar Lane
Reduction in length of prohibition of vehicles on Neepsend Lane from 88m to 20m from Burton Road junction
The plans will contribute to the ongoing transformation of the area and complement the range of future improvements that are coming to Shalesmoor and the surrounding areas.
Introducing permit parking
Parking measures will be introduced to accommodate for parking needs as the demand for housing grows. There are currently high levels of long-stay commuter parking, leading to a lack of parking and loading options for residents and customers visiting local businesses.
The new parking scheme aims to provide resident-priority parking in the area, reduce the number of vehicles parking on or near junctions and ensure safe and accessible streets for emergency services.
The following measures will be implemented to tackle the issue:
Marked bays which allow both permit holder and pay and display parking
All other sections not marked up for parking will have double yellow lines
One resident parking permit per household for residents who don't live in a car free development
Residents in car free developments may be eligible for other permits (carer, visitor, blue badge)
Businesses can apply for up to two business parking permits
20 mins free parking still available – flat rate of £2 after 4.30m Monday-Saturday, all day Sunday.
Cllr Ben Miskell, Chair of the Transport, Regeneration and Climate Policy Committee, said:
"As our city grows and demand for housing increases, especially in the Kelham and Neepsend area, we need to ensure our roads and routes are accessible and fit for purpose. We need to unlock opportunities, in this area and the rest of the city, for residents to choose from a range of travel options – whether that be on foot, on the bus, by car, on a bike or other modes. These road layout changes and parking schemes all tie into our aim of creating a thriving, healthy Sheffield and making our neighbourhoods pleasant places to live."
At the Committee, Cllr Miskell also committed to going out and speaking to business owners in Neepsend about the changes in the coming months.
Other stories you might like