Labour, Greens and the Liberal Democrats agree collaborative way forward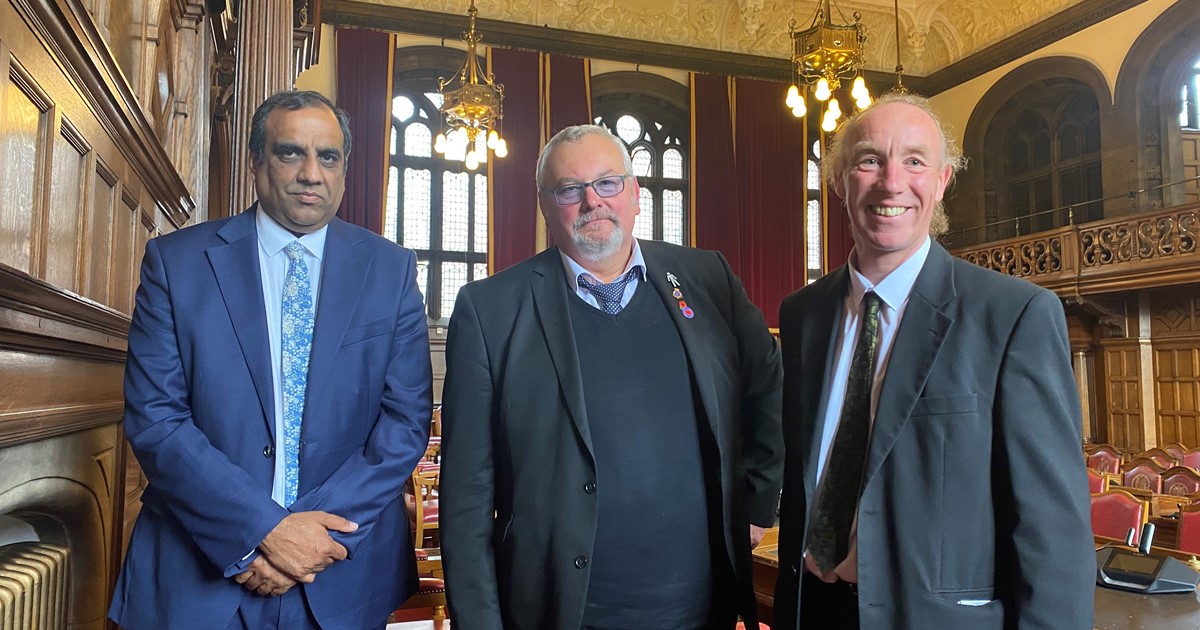 Labour, Greens and the Liberal Democrats have today set out a collaborative and politically proportionate approach on how to run the council.
Labour's Cllr Terry Fox will continue as Leader of the Council and Cllr Julie Grocutt will be the Deputy Leader.
This will be the first council leadership under the new committee system following last year's referendum.
Under the new system there are eight policy committees. All of the council's political groups will be represented on the committees, in proportion to the numbers of councillors from each party elected on 5th May 2022.
Sheffield City Council's annual general meeting today decided the committees chairs with the Labour party taking four of the nine committee chairs, the Liberal Democrats three and the Green party two.
The committee chairs are as follows:
Strategy and Resources Committee
Chair: Leader of the Council (Cllr Terry Fox)
Deputy Chair: Deputy Leader of the Council (Julie Grocutt)
Finance Sub Committee
Co-Chairs: Cllr Bryan Lodge and Cllr Zahira Naz                                      Deputy Chair: Cllr Mike Levery
Adult Health and Social Care Committee
Co-Chairs: Cllr Angela Argenzio and Cllr Martin Phipps
Deputy Chair: Cllr Steve Ayris
Communities, Parks and Leisure Committee
Chair: Cllr Richard Williams
Deputy Chair: Cllr Paul Wood
Economic Development and Skills Committee
Chair: Cllr Martin Smith
Deputy Chair: Cllr Ben Miskell
Education, Children and Families Committee
Co-Chairs: Cllr Dawn Dale and Cllr Mick Rooney
Deputy Chair: Cllr Brian Holmshaw
Housing Committee
Chair: Cllr Douglas Johnson
Deputy Chair: Cllr Penny Baker
Transport, Regeneration and Climate Committee
Co-Chairs: Cllr Julie Grocutt and Cllr Mazher Iqbal
Deputy Chair: Cllr Christine Gilligan
Waste and Street Scene Committee
Chair: Cllr Joe Otten
Deputy Chair: Cllr Fran Belbin
Labour's Councillor Terry Fox, Leader of Sheffield City Council, said: "As leader I'm going to try to navigate us through this new committee system to make sure we get decisions which deliver for the people of Sheffield and our staff. We need a number of issues sorting very quickly. We've got some really hard pressures on our budget that we've got to deal with. We're seeing inflation at its highest for forty years, that's the seriousness of what we're dealing with at this moment. For me, we will be unrelenting in our pressure to make sure that we deliver. What I really want is to achieve a different way of working where we have the openness and transparency on decisions that everybody can buy into."
Councillor Douglas Johnson, Leader of the Sheffield Green Party, said: "14 Green party councillors are ready to play their part on committees and their part in the leadership of the council as we go into a new committee system. It is fair to say that it is not always easy working together, but the outcome is we get decisions made one way or the other. That's why we have to work cross-party and we're committed to doing so." 
Councillor Shaffaq Mohammed, Leader of the Sheffield Liberal Democrats, said: "As voted for by the people of Sheffield we have a new system and it is something I really believe in and I want to make sure it works.  Coupled with this, the city is facing a serious financial situation and therefore I can reassure the residents of Sheffield that I and my 28 Lib Dem colleagues will play an active role in ensuring that the city prospers, grows and we will deal with some of the big issues such as climate change, the cost- of-living crisis, and local devolution. Obviously, we want to make sure the Mayor of South Yorkshire also delivers on having a bus service which is fit for Sheffield."