Latest business closure grants offer significant support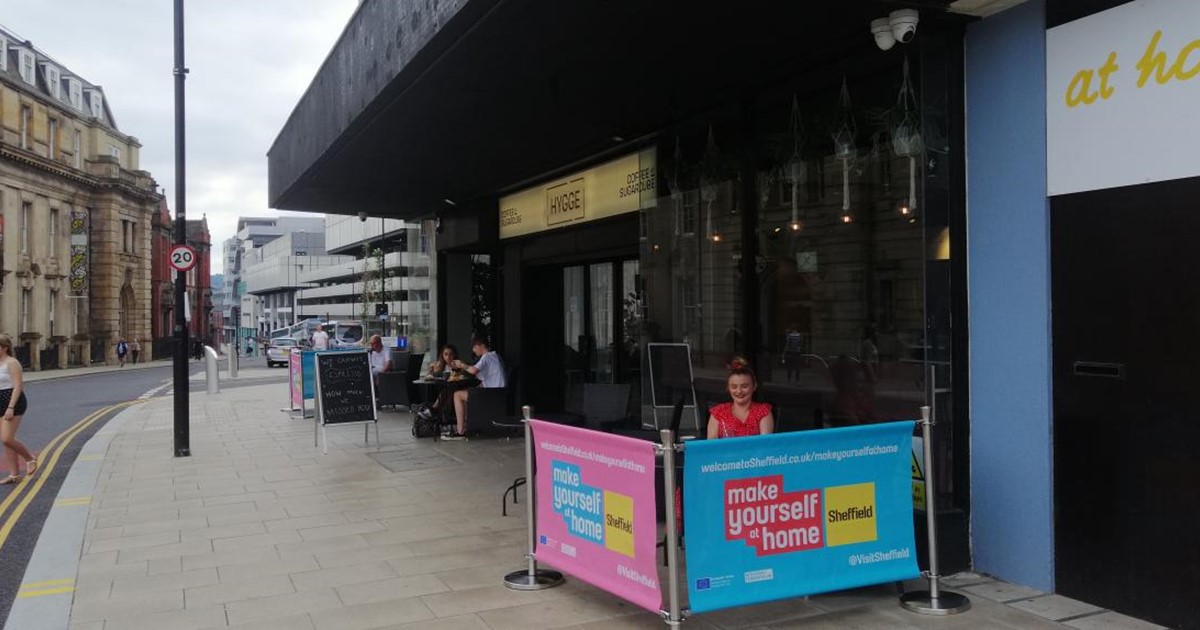 In the face of national lockdown, further grant schemes are now in place for Sheffield businesses.
More than £20 million of payments have been made automatically to businesses this week thanks to Sheffield City Council's streamlined system where businesses who have been successful in a previous application and remain eligible, do not need to reapply.
Regular payments and top ups for eligible sectors are adding up to significant support for some businesses. For closed businesses, combined grants will generally be between £2,250 and £13,500. Those qualifying for a Hospitality, Accommodation & Leisure top up could receive up to £19,500.
On 5th January, Government announced top up payments for businesses in priority sectors to support them through to the spring. These extra top up payments of between £1,500 and £9000 (dependent on rateable value or rent) will be made to businesses forced to close in the current lockdown and covers those businesses in hospitality, accommodation, leisure, entertainment, non-essential retail and personal care.
Top ups have also been applied for all hospitality, accommodation and entertainment businesses that had to remain closed for the period prior to national lockdown when Sheffield was in Tier 3. If eligible, these Tier 3 top ups will be included for any new applications from this sector.
Businesses who have not yet applied for a grant are encouraged to do so now via the council's single application for rate payers and non-rate-payers and, in addition to the new grants, will also benefit from any back dated grants due since mid-October if eligible. The list of business who should close in the current national lockdown available here.
Councillor Mazher Iqbal, Cabinet Member for Business and Investment at Sheffield City Council said:
'We are delighted that we have been able to pay more than £20 million automatic payments of the new lockdown grant this week to business rate payers already in our system; non rate payers will follow shortly. We know how important it is to get these grants out quickly at such a critical time. We also know that businesses may still be confused about whether they can apply for a grant, how they get the next grant payments and which grant applies to them. We have streamlined the grant application process as much as possible so it's one application and further payments and top us will be automatically applied to businesses who are eligible."
Kate Shepherd from Cocoa Wonderland is keen to reassure businesses how simple applying for the grant is, and said:
"Cocoa Wonderland is a café and we also run events so we are forced to close. Applying for the grant was very simple. All I needed was a bank statement and my ratepayer account number. It was so straightforward I actually managed to apply from my mobile phone using screenshots and photos taken on my phone! This January, the money magically appeared in Cocoa's bank account as I had already applied, very easy. The financial support is a grant not a loan which means you don't pay it back - some businesses I have spoken to have been put off applying as they thought they had to pay monies back. The reason you have been forced to close and operate your business as normal is not your fault so you are entitled to this support which will ensure customers have a shop to visit when this is all over! Please check the criteria and apply. If you are unsure the Business Sheffield team can help you."
Businesses can still apply even if the main part of their business is forced to close but they have been able to operate a takeaway service (for example a café) or click and collect (for example a non-essential retailer) during lockdown.
Businesses who have received any form of Business Rates Relief can still apply providing they meet the current eligibility criteria which differs from the first national lockdown. Businesses are still rate payers even if they receive a bill from Sheffield City Council Business Rates team for £0.
For support and advice on accessing these grants, please contact Business Sheffield on telephone 0114 224 5000 or  email businesssheffield@sheffield.gov.uk.
Businesses wishing to stay informed with the latest updates should sign up to Sheffield City Council's email alert service and follow Business Sheffield and Sheffield City Council's social media channels.
Other stories you might like