Local Plan: Proposed new vision for Sheffield will benefit all communities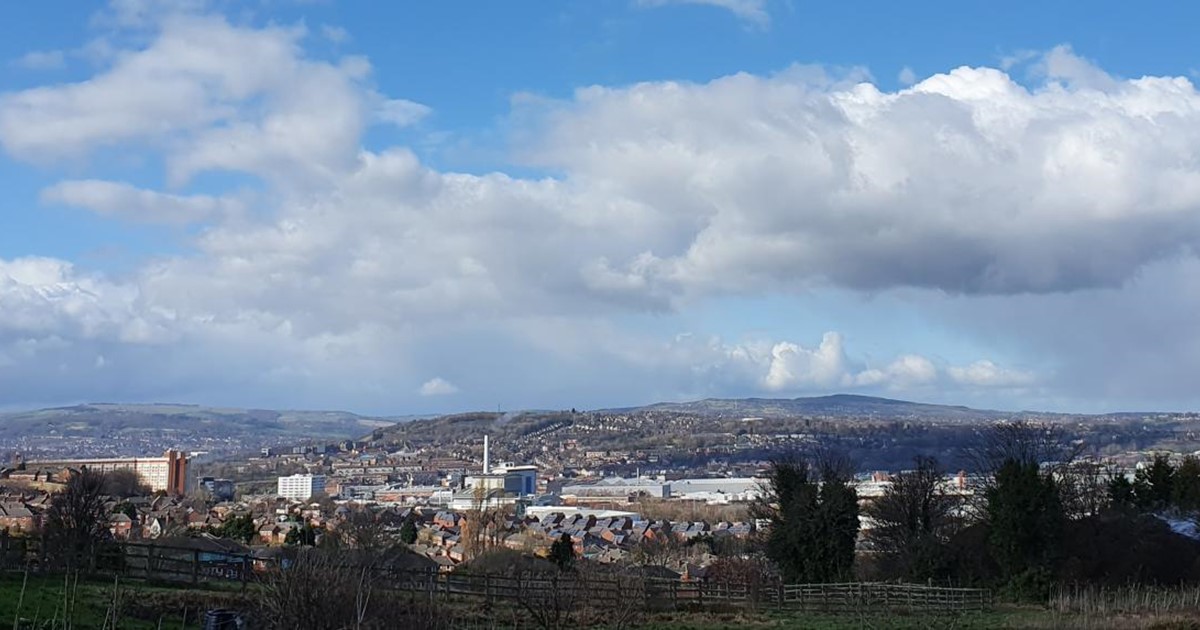 The proposed Sheffield Local Plan, an ambitious vision for the city, was approved at Full Council this week, paving the way for investment and development across the city's communities.
Along with the proposed Plan, the consultation strategy was also agreed, setting out how the Council will engage with local people to get their views on important aspects of the city's future and to agree the final content.
The Local Plan brings together proposals around housing, environment, development, economic growth and transport, looking at these as one big picture, addressing the challenges of how they each impact the other, and how they will bring benefits for everyone in Sheffield.
Cllr Terry Fox, Leader of Sheffield City Council, said: "This Plan is for the people of Sheffield, setting out an exciting and ambitious, yet realistic vision for the city and all our communities.
"It will have implications for how all of us live our lives, setting how and where the city will develop over the next 15-20 years.
"Local people have told us what's important to them – quality neighbourhoods, protecting green space, a revived city centre, better connectivity - and it's been a huge challenge incorporating all of these priorities along with meeting Government housing targets and our environmental commitments. But I'm confident that what we've developed meets these needs and requirements, and working together with our communities we can deliver this for our city and our future.
"Our plans will enable more than 35,000 homes to be built, in the right places, with sustainability and affordability at the heart of development. 43,000 new jobs will be created, feeding directly back into our economy and our residents livelihoods.
"We need this up-to-date Local Plan to ensure we are not conflicted between short term economic goals and longer term environmental and social outcomes. It will provide an important tool to honestly, properly, fairly and publicly, make the right decisions for this city.
"I'm proud and honoured to champion this Plan, because it encompasses all the things that Sheffield, its people and environment need and deserve, and together we are building a brighter, stronger, fairer and better-connected future for us all."
Before being taken to Full Council, reports have been presented to the relevant committees - Transport, Regeneration and Climate Policy Committee, and the Strategy & Resources Policy Committee – for consideration and approval, which included both the proposed plan and the consultation strategy. 
Following agreement at both committees, the proposed Plan was also given the go ahead at Wednesday's Full Council meeting.
Councillor Fox added: "It's taken us a while to get to this point, but this decision is a significant milestone and although we know there will be challenges along the way, it's a very positive step towards this ambitious vision for the city.
"Our aim is to adopt the Local Plan by 2024 and we are now in a position to carry out further public consultation early in the new year, with local people and stakeholders, around the proposed final content.
"This is a hugely important part of developing Sheffield's future, and we want to do this with every one of our communities because this impacts all of our lives. We will share details about how people can get involved as soon as this is available. I look forward to hearing your comments and creating the a Sheffield we're all proud of, together."
Read the Leader's full comments in introduction to the proposed Sheffield Plan vision document.
Consultation is planned to take place throughout January and February 2023. A range of feedback options will be available to ensure everyone can have their say.
Details of how people can get involved will be shared once available.
The webcast and documents relating to the Full Council meeting and the Proposed Local Plan are available on the council's democracy pages.
Other stories you might like