Local Testing Centre to open in Burngreave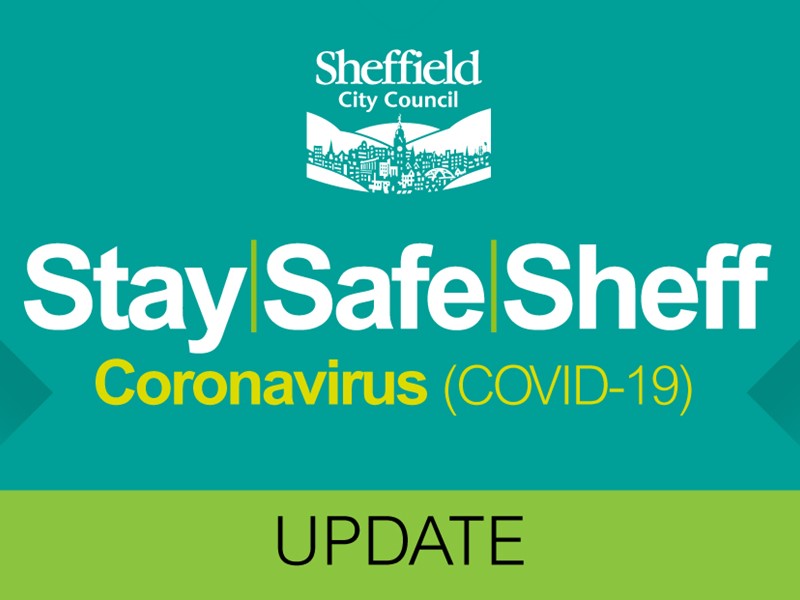 A third local testing centre will soon be opening in Burngreave to help prevent the spread of Covid-19 across the city and within our communities. 
Based at Gower Street Car Park in Burngreave, the new unit will be open from Wednesday 30 September between 2pm-5pm. From Thursday 1 October, operating hours will be between 8am-8pm for a three month period, allowing people with symptoms to get tested.
In making testing easier and more accessible, we can better support our communities to get tested for free. Working in partnership with community organisations across the city, our aim is to prevent transmission of the virus in our communities.
IMPORTANT UPDATE ON TESTING BOOKINGS AND SITE ALLOCATION: When you book your test using the national portal or call 119, you will be provided with a test site address in the city to attend at a designated date and time. Please DO NOT attend at any other site other than your allocated test centre as you will be turned away to go to the location listed on your test booking. 
IMPORTANT TO REMEMBER: From 14 September, we are no longer accepting walk-ins at our Local Testing Centres. You can only attend if you have an appointment. Please continue to book an appointment online www.nhs.uk/coronavirus or by calling 119. If you cannot get an appointment right away, stay at home and continue to self-isolate until an appointment comes available for you. 
As a reminder, all our testing centres are only accessible if you have booked an appointment. Please do not attend a site unless you have booked a test as you will be turned away and asked to book an appointment. Only attend the test centre you have been allocated on your booking through the national portal. 
If you have any of the following symptoms, you need to arrange a free test:
A high temperature
A new, continuous cough
A loss or change to your sense of smell or taste
People should only take a test if they have symptoms of Covid-19. Tests can only be booked via the national NHS portal online here nhs.uk/coronavirus or by calling 119. 
Testing is a vital part in our fight against the spread of Covid-19 in our city and to help reduce the rate of people contracting the virus, we need your help. If you are showing symptoms, however mild, you need to get tested as soon as you can.
Director of Public Health at Sheffield City Council, Greg Fell, said:
"Firstly, I want to reassure people that we have a very clear understanding of the situation in Sheffield with a plan in place to respond to the changing picture promptly. The health and safety of the city's residents remains our priority.
"In our efforts to slow the case numbers in the city we must remain vigilant and testing is one way of helping us contain any potential spread of the virus.
"But, in order to reduce the rate of people contracting the virus, we need your help. We know there are people with mild symptoms that do not get tested, so please, if you have symptoms, arrange for a test."
What to expect when you attend a local testing unit
The swab test takes less than a minute and is pain free and free of charge.
Be patient, results from tests taken at test sites are usually processed within 72 hours.
Testing is available for all groups in society, including vulnerable groups and people with disabilities. We are continuously improving the testing service so that testing is accessible to all.
Anyone attending an appointment at a local testing site will be provided with guidance on getting to and from the test site safely.
Book your test online at nhs.uk/coronavirus or call 119. We are unable to accommodate un-booked attendance, as lab testing is currently at capacity and testing allocation has been limited at this time. 
Anyone testing positive for the virus in England will be contacted by NHS Test and Trace to help them track their contacts. This will help people to identify who they may have been in close contact with, protecting others from further transmission.
Greg Fell added:
"UK-wide, we have seen a recent upsurge in Coronavirus cases. It is clear the pandemic is far from over. We have to learn to live with it for some time to come and as we see cases rising locally, we need to continue to be careful. By careful we mean, continuing to wash your hands or use hand sanitiser, keep your distance and wearing a face covering if you are travelling on public transport or entering enclosed spaces such as shops, including supermarkets.
"Most importantly, if you are feeling poorly or think you have symptoms, no matter how mild, you must stay at home and contact NHS test and trace to arrange a test.
"Our message is simple, COVID-19 has not gone away and we need our communities' support in stopping the spread and to help protect our loved ones."
The Council's focus throughout the pandemic has been to keep people safe, protect the most vulnerable and reopen the city as and when it has been safe to do so. This still remains the case and these continue to be at the forefront of all the decisions we make.
We can all do our bit to help prevent the spread of the virus by:
Staying at home if you have symptoms, even if they are mild (this is what makes the most difference). We know that 50% of people with symptoms don't stay at home so this is the biggest difference you can make.
If you have symptoms, GET A TEST
If you are asked to isolate, it does mean you must stay at home.
Keep your distance, 2m where possible
Wash your hands with soap and hot water
Wear a face covering (if you can) when using public transport, entering shops and when you can't keep a safe distance from others.
We are working with local community groups to deliver the local testing site information and to support community testing in each area.
Together we can help keep our communities safe by getting tested if we have symptoms.