Lord Mayor and friends skydive for charity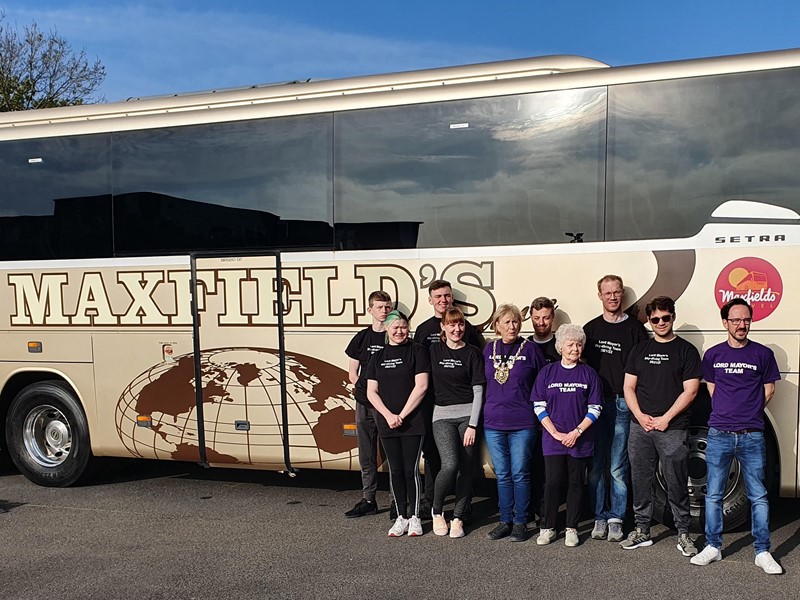 The Lord Mayor, Gail Smith, will be skydiving out of a plane at an altitude of 15,000 feet in aid of her 3 chosen charities today. The Lord Mayor, her volunteers, friends and family are taking part in a skydive to raise money for The Sheffield Teaching Hospital Trust, The Salvation Army and Friends of Hi5s, the Lord Mayor's own charity for young people with Learning Disabilities.
One of the skydivers is 84 year-old Dorothy Heritage, Gail's friend and neighbour. Dorothy said that it has been her lifelong ambition to do a jump and that "it's a great privilege to do this with Gail, I am excited, family were shocked when I told them, but I am looking forward to doing the dive and making some money for Gail's 3 charities."
Alannah and Stuart, young people from the Lord Mayor's youth group are also doing the dive and they are both very excited.
Christopher Brown, the Lord Mayor's son-in-law, said "I thought I should do the jump to support Gail, a bit nervous but it is for charity so, yes, let's do it! It will be third time lucky as it's been cancelled because of the weather before, so fingers crossed for fine weather."
The group of daring skydivers will set off for Hibaldstow Skydiving Centre from the Lodge Community Centre, Church Lane, Hackenthorpe, S12 4AN in a Maxfield coach.
Gail said: "A Big thank you to Maxfield's Coaches, who have sponsored the jump by taking us and bringing us back."
To sponsor the Lord Mayor and friends the link is at https://www.gofundme.com/f/sheffield-lord-mayor-skydive
Other stories you might like